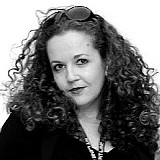 Technological freedom on a smaller budget is the perfect solution for Formula 1, says Kate Walker.
The concept of Formula 1's DNA is a confused one, given that the sport of grand prix motor racing has undergone numerous changes since it was first introduced.
But the sense of F1 having an unimpeachable core essence is something that many hold dear.
Whenever customer cars come up for discussion as a means of saving costs, we are told that the concept violates the sport's DNA - despite the fact that both Ferrari and Williams started, in effect, by running customer cars.
The Scuderia had become a constructor by the time the World Championship began in 1950, but that's splitting hairs.
Recent talk of allowing two engines to run in direct competition with each other used historical precedence within the sport as a justification - having run turbos against naturally-aspirated engines before, why not do it again?
But as F1 has flitted between sets of technical regulations, engine formulae, and back and forth between supplier wars and sole supply, what has never wavered is the aim to find that ingenious solution that will lead to a performance advantage.
If anything can be said to be the essence of F1, it is the pursuit of performance en route to victory.
In the 'good old days', when an F1 team employed half a dozen people including the drivers, budgets were small and the technological possibilities vast.
Necessity demanded invention, and with less money than a team would now spend on bottled water, F1 teams were making leaps and bounds in the then-nascent, now dominant, fields of aerodynamics and data-harvesting.
Where aero and data have led us is into a very narrow alley. The application of science to motor racing has been a boon to safety and reliability, but it has also been something of a death knell to creativity.
When the data all points to one optimal solution, we soon find a grid filled with near-identical cars and teams seeking out points of difference in the minutiae.
When those off-beat but effective ideas happen - Brawn's double diffuser, McLaren's F-duct, Red Bull's extreme manipulation of exhaust gases - it's only a matter of time before the rest of the grid has replicated it to the greatest extent that their development budget allows.
The more the cars become an amorphous mass of carbon fibre and wing detailing, the less interesting they become to the casual observer, and the more they run in close packs reliant on DRS to enable the kind of overtaking that took place in days gone by.
We cannot unlearn what has already been learned, but by adopting the budget cap proposal first mooted by Max Mosley in 2009 and rebooted this week, we can foster an environment of ingenuity through allowing compliant teams a looser regulatory framework in which to work.
"I could imagine that very soon all the teams would be in the budget cap camp," Mosley told Germany's Auto Motor und Sport earlier this week. "They would realise that for $100 million, you could have great motorsport and build technically advanced cars."
Restricting budgets while giving designers aerodynamic and mechanical freedom forces a situation in which teams will have to try new approaches in order to maximise their budgets - wind tunnels and CFD aren't cheap.
While a cost-capped F1 is not the playground of discovery and possibility that formed the engineering landscape when ground effect, wings and skirts first appeared, the end result of technological freedom on a smaller budget should be a fiscally sound sport populated by teams taking a variety of approaches to their designs.
If this second attempt at a voluntary budget cap bears fruit, it could be the shot in the arm that F1 has been crying out for.