Subscribe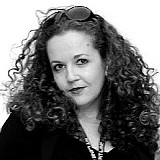 Jean Todt has been at the helm of the FIA for six years now, and his quiet style has received more than a fair share of criticism. Kate Walker analyses the Frenchman's approach to management.
FIA president Jean Todt rarely gives interviews, but this week in Paris the Frenchman spoke openly about his management style and the problems currently facing Formula 1 in a wide-ranging interview with a select group of online media.
Todt was elected to the helm of the FIA in 2009, and has occupied the role ever since.
At first, the former Ferrari boss' hands-off approach was welcomed by the F1 paddock as a breath of fresh air following Max Mosley's active involvement in the sport, but in recent years Todt's efforts in road safety and strengthening the international network of member clubs has seen him subject to opprobrium by those who feel F1 needs a firmer hand.
The occupant of such a high profile role can hardly avoid criticism, and Todt has certainly had his fair share, both from within the F1 paddock and those in the wider world who object to the Frenchman's support for improved road safety standards around the world.
Prepared to be criticised
Todt's road safety efforts are an oddly contentious issue - there are many of those in F1 who feel the FIA president should give higher priority to the Federation's flagship championship, while several road safety NGOs have found it more useful to criticise Todt's efforts to throw the FIA's weight behind road safety than to cooperate with the Federation with a view to accelerating the rate of improved safety standards.
"All in all I am prepared to be criticised and I am prepared learn from the criticism if they bring me something, so I can deal with it; something that and it gives me input which I am happy to take on board," he reflected.
"I think you can achieve much more by non-confrontation, rather than by confrontation. Saying that, if you see in detail in my life and my career with the FIA, when it was in need in confrontation I have been in confrontation and I would say so far I have not done badly. If I can avoid it, I prefer to avoid it."
But F1's current problems are a headache, the FIA president believes, while road safety represents a global epidemic which touches everyone, an issue on a par with the likes of malaria and AIDS when it comes to world health.
"As a global body with influence influence in more than 140 countries around the world, and whose very raison d'etre is the car, it would be irresponsible for the FIA not to work to reduce the number of road deaths however it can.
"Maybe I put more interest on the things that are not directly linked to F1," Todt conceded. "People may interpret that as me not being interested in F1, but that is not true. I am not only interested by F1."
Delegating key
As a manager, Todt's philosophy has long been to hire the right people for the task at hand and delegate to those better equipped for the role.
"When I was at Ferrari, I was making sure that we had the best people to have a good engine, to have good aerodynamics, but don't ask me about how it's happening because I don't have a clue!," he explained. "I don't think it was my responsibility.
"My responsibility is to find the good people, to make sure we have adequate facilities and that at the end of the day that it works.
"And eventually to give it a push when they say: 'it's going to be ready in one month', and I say: 'No, I want it ready in one week'. To give some energy. That's what I can do and that's what I'm prepared to do in the FIA."
It was a strategy that proved effective with both Ferrari and Peugeot, and it is one that he continues to espouse as FIA president.
"I am happy to take all the responsibility I need to take as president of the organisation. My way of managing is to have good people around me. I don't think the president of a global organisation should get into the detail of imposing and ruling every single thing.
"He must have good people. For me, a good manager is somebody who must have good, skilled, expert people around him. Then eventually he can make the choice, he can decide something."
The Federation's interests are not restricted to sport and regulations, but also include the development of grassroots motorsport; safety research and development; fuel economy initiatives; automotive safety standards; the international network of member clubs; and each and every global road user, be they driver, passenger, or pedestrian.
With such a wide remit it is imperative that the Federation be managed by those who understand the value of relying on experts - Max Mosley did just the same when he appointed Professor Sid Watkins to look at improving driver safety from a medical point of view, or getting Peter Wright to put his technical expertise to work.
It may be the only approach to the FIA presidency that Todt and his predecessor share.
"Max [Mosley] is a very smart guy," Todt said. "He has his style. I don't want to say I am smart, but I have my style and it is completely different. You can ask what it is you do for Formula 1. Max had 16 years to do a lot of things, which he did at different levels. It was his time and now it is my time.
"I am happy to be judged - when I have finished my contribution to the FIA - for what has been done and not been done. I am regularly judged, and in a way it is part of the job."