Get alerts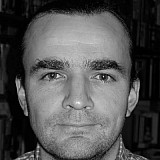 The order of Saturday morning's Free Practice 3 session now plays a role in F1 qualifying this season – and it could have an impact if action is interrupted by a red flag or virtual safety car before every driver has completed a flying lap.
With that eventuality in mind, the FIA has decided to start Q1 with the drivers listed in the order that they finished the third practice session.
This is in effect the officially qualifying order until drivers leave the pits and start to record lap times, and it works as a form of tie-break.
"What happens is that when we start qualifying is that the drivers are put in the order of P3," said the FIA's Charlie Whiting. "And if more than one driver didn't do P3 we go back to P2 etc, to establish the order in which they start qualifying.
"If, after seven minutes, the session gets stopped at that time, well, whoever is at the bottom of that list – it could be three drivers that haven't set a time – the bottom one would go. That's what would happen during the actual elimination process, that would establish the order.
"But then you might want to look, if there were more than one car that hadn't taken part then they would be outside the 107%, then the stewards would have to decide whether they were able to take part in the race, and then there is a separate rule that determines which order they are in, if there is more than one of them.
"So it could change round a little bit. But for the purposes of the classification, in qualifying, the guy at the bottom after seven minutes will go." 
Red flag jeopardy
The
Red Bull
Racing RB11 of Daniil Kvyat is removed by marshals after he crashed in qualifying
Whiting added of the system: "What you see on the screen is what you get. That is it.
"So, the order… before qualifying starts the drivers are arranged in P3 order. Whoever is at the bottom of that list at the seven-minute point will go, whether they have set a time or not. At the Q2 you will 15 cars left and again if one of those doesn't go out in Q2 and hasn't a time, he will go."
Whiting said it would just be bad luck if someone is caught out by a red flag.
"That's exactly right – just bad luck. The difference between previous qualifying [systems] is you have to actually finish the lap before the time runs out. You can't finish the lap unless the chequered flag is out, in which case the cars on track can finish that lap.
"But it is no different to before, other than normally you were able to restart the session and then they could have another go. Unfortunately, that's not possible any more."
Blocking rules to be enforced rigidly
Lewis Hamilton, Mercedes AMG F1 W06 stuck behind Marcus Ericsson, Sauber C34
Whiting confirmed that impeding rules are as previously: "There are no different guidelines. I think the drivers all know the rules about blocking. There are no changes to those rules.
"They will obviously have to be more careful. The teams are allowed to tell their drivers, just in the same way that they were.
"I agree with you, especially at the beginning of Q1 before the seven-minute point, every car is likely to be out there and it will be more difficult for drivers to find a clean bit of track. As long as no driver does anything silly, I don't think there will be any problems."
New TV graphics to aid viewers
Kevin Magnussen watches times in the garage, Renault Sport F1 Team RS16
The good news for fans is that FOM has designed new graphics to make the system easier to follow.
"The guys who write all the software appear to have done a fantastic job ­– it looks good," promised Whiting. "You'll see in qualifying it will look quite good; you'll have a separate countdown clock counting down from 60 seconds to zero before each of the elimination points.
"So you'll have the normal countdown clock, and in a different colour you'll have another countdown to each elimination which will look quite good, I think.
"If a driver is eliminated he'll be greyed out, the colour will change and that means he's gone – next! – and so on.
"I've seen a demonstration of it, I've seen it working and it all appears to be spot on."