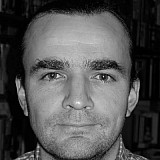 Tyres are back in the spotlight this week, as Formula 1 chiefs meet to discuss the future of the sport. Adam Cooper analyses the tyre rules proposals and their viability.
Tyres became a talking point once more during the Spanish Grand Prix weekend, and specifically as a result of the suggestion from Force India that teams could make their own choice of which two compounds to use on a given weekend, rather than everyone relying on the two selected by Pirelli.
It's an intriguing idea, and one worthy of consideration. However, it had short shrift from the Italian company's motorsport boss, Paul Hembery, who insists that there are other ways to mix things up, if that's the direction that the sport wants to take.
The free compound choice is interesting in that those who have by luck or judgement developed cars that are easier on tyres could take advantage by going for the softer end of the range, and that could lead to different strategies and a mixed-up field.
"I think the FIA might think it has merit," Force India's deputy team principal Bob Fernley told Motorsport.com. "It will be a very simple step to introduce a random element into the mix. Isn't that part of the excitement of it?
"The fact that you make decisions based on your ability - and more importantly taking the decision away from Pirelli - means if you've got it wrong, it's you that's got it wrong, and not Pirelli.
"In all fairness it's a very innovative idea, a very simple one. But like all simple things, it could be quite interesting. It creates a potential random element – you could get it very right, or very wrong, or you can take the safe option.
"People would get more adventurous as they get more confident. It's another variable, and it costs you nothing to make that variable. We can all play safe, but if you want things to be interesting, sometimes you have to push the envelope."
Logistical challenges
There are huge logistical implications for Pirelli, of course. There is no way that the company will take a full compliment of all four compounds to each venue and wait for the teams to make their choice on Thursday. Tyres are built months in advance, and for the races outside Europe they sit on container ships for weeks at a time.
In other words, teams would have to make their calls two or three months ahead of a given race. The complication with such a schedule is that a team could be choosing for Australia before it has tested the new car – and thus before it knows how hard or otherwise it is on its tyres...
"You probably could implement it after the summer break. If the Strategy Group agrees it, then you've got plenty of time to do your predictive modelling, advise Pirelli what your tyres are going to be for Singapore and Japan and Russia, and away you go," added Fernley.
Pirelli: we have better ideas
Pirelli didn't know about the Force India idea until it emerged in Spain, but having had time to assess it Hembery was clearly not keen to offer support.
"I think once we've understood a little bit better what's to be achieved I think we'll come up with some good ideas," he told Motorsport.com.
"We're slowly starting to understand what they would like. If it's to have more unpredictability, for example, or to create some question marks or more demanding situations, then we've got some ideas."
Hembery is adamant that giving teams an advance choice of the four compounds won't work – and it definitely couldn't be fast-tracked into the rules for 2015.
"It's not going to happen – the logistics and costs issues are huge, and we do plan well ahead, particularly for the overseas races. Europe is shorter, but the overseas stuff all goes by sea freight, so it's probably a three-month lead time.
"If you're allowing people to choose, almost all the top teams will end up taking the same anyway, because they'll want to have the same so that they're not out of step. So it's likely to be the people in the midfield or at the back who will make a very dramatic choice."
Despite what Fernley says about the teams taking responsibility, Hembery believes that Pirelli will end up getting flak: "Say you had supersoft tyres in Barcelona, you'd get five laps out of them, and it won't be the team that's chosen badly, it will still be Pirelli's problem.
"And let's say we said choose the whole year in advance. Imagine that you are halfway through the season and you find you've really screwed up your choice - again it will be 'Pirelli's tyres aren't working.'
"We've been down those roads a few times, so we've got some good experience of what we feel we should allow them to do and not do."
He hints at some ideas that Pirelli will support: "At the end of the day they love to know what tyres we're taking to each race, so they can do all the simulations.
"We're very much open to ideas. If you wish to create something a little bit different, and we've had these regulations for some time, maybe we could have six compounds, maybe we could enforce more changes that way.
"We've been given a little bit more indication about what they are looking for, and that's something we could look at. We're going to put some proposals together that we feel would add a bit more unpredictability to it."
Don't expect answers this week
However, no one should expect such ideas to be tabled at the Strategy Group on Thursday: "I've told Bernie we need a little bit more time to think about it. It's only this weekend that people have started to ask us about it, frankly."
What could crop up this week however are tyre dimensions.
Pirelli has indicated that it's willing to make wider rears, for example: "It won't be a decision point [this week] but probably a discussion point. We've said that we're quite happy to go to the wider tyres – 420mm rather than the current 360 – so you're adding a bit of width on the rear."
Meanwhile, in the longer term Pirelli is still keen to go in the low-profile direction, but the major changes required to the cars – and the extra expense – mean that it's unlikely to gain support.
"The feeling I've had from teams is they want to stay with 13". There's so much change involved. From an engineering point of view it gives us more margin, we're happy to try 18" and 19", we've carried on doing some development work and we've been looking at those sorts of tyres anyway.
"But it doesn't seem to be that the sport wants to go in that direction at the moment, they seem to want to stay with 13"."
Uncertain future
There is one potential problem with any such long-term planning – Pirelli's current contract is up at the end of 2016, and Michelin (or anyone else, for that matter) will have the chance to bid.
Hembery says that Pirelli will continue with its work come what may: "We might be there, we might not be there. I guess at some stage during this year or early next year we'll have an idea."
Of course there's always the possibility that the rules are changed to allow tyre competition in F1 once more, although, as ever, keeping a check on development and hence speeds would be a problem.
Fernley, meanwhile, adds another left field idea to the mix: "Choosing your own compounds could potentially allow a second tyre manufacturer in. You could take tyres for part of the season from one, and the rest from the other. It opens the door up for other opportunities..."