Subscribe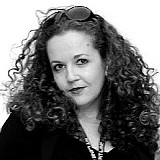 America's National Football League is streets ahead of Formula 1 when it comes to social media output. Kate Walker asks why F1 persists with its 20th century thinking.
Those readers born when the USSR was still a state and Berlin was famed for its wall may remember that while Thatcher and Reagan were conducting their trans-Atlantic conservative love affair and playing games of Star Wars, in homes across the 'free world', a smaller war was playing out: VHS vs Betamax.
Betamax was acknowledged to be technologically superior, but it was VHS that won the war and came to dominate households around the world (until both forms of technology were rendered obsolete). As VHS rose to prominence, it became ever harder for Betamax users to find films in their format, and those who had backed the better but less popular horse were forced to convert.
The Betamax vs VHS tale is often used as a cautionary tale against being too early an adopter, but it's also a warning that offering the better product isn't always enough. Popularity counts.
Formula 1's teams and many of the drivers have been quick to adopt various forms of social media as a means of interacting with fans and spreading both the word and the passion. The FIA has applied a half-hearted approach to social media, with some championships actively involved in promotion and engagement, while others post little more than event results and podium photos.
And Formula One Management, which now has a small social media team, has finally acknowledged that the #occasional #banner on #TV during races isn't going to have an adverse impact on their takings.
F1 camera blimp
Late starter
While FOM's reticence to embrace social media makes some sense – having previously jumped the gun on digital television via his F1 Digital+ platform, which ran from 1996 to 2002, Bernie Ecclestone was burned to the tune of $100 million – we are now long past the point of early adoption.
Social media is here for the long run, and while preferred formats come and go, the concept of direct interaction and engagement with a community or fanbase is one that has now become entrenched in the mind of the post-GenX consumer.
This year sees the tenth anniversary of Twitter, which now has 320 million global active users each month. Instagram can claim over 400 million active users. Facebook, the social network that even your grandmother uses, has transcended the concept of the internet in the minds of a significant proportion of its users.
In parts of Africa and Asia, there are millions of active Facebook users who claim not to use the internet. A 2015 study of Facebook users in their twenties in Indonesia and Nigeria found that 11 percent of Indonesians and nine percent of Nigerians claimed not to use the internet. Globally, it is thought that 10 percent of the social network's billion-plus users have no idea that they are active on the internet.
An online survey conducted by Quartz in 2015 asked respondents whether they agreed or disagreed with the statement 'Facebook is the internet'. Five percent of US respondents agreed, while in Brazil, a country with millions of active social media users, 55 percent of respondents agreed. In India the figure was 58 percent, in Indonesia it rose to 61 percent, and top of the pile was Nigeria, where 65 percent of respondents agreed.
Ecclestone has often used the excuse of poor profit motive as justification for avoiding the social media issue. But with more than a decade of data now available, it is now impossible to deny that social media can be and has been monetised, particularly by televised sports.
NFL star quarterback Peyton Manning watches the Indy 500
NFL leads the way
Case in point is the NFL, which has embraced and monetised social media simply by taking the initiative. Like F1, the NFL has a sizeable global fanbase. For many of the league's overseas fans, games are broadcast at unpalatable hours, equivalent to waking up at 2am in Europe to watch FP1 in Suzuka.
Through the NFL's own website, fans can stream games, paying either a one-off fee or buying a season ticket. To drum up interest, the NFL's official social media accounts post sponsored highlights clips of the games across a range of social networks, boosting awareness of the season's peaks and troughs while making money from both the sponsors and the individual fans who are tempted by the teaser clips to pay to watch the game in full.
The NFL is also active in fan engagement terms throughout the sport's off-season, and has been doing so for the best part of five years. "We have been taking advantage of a lot of the new technologies out there to engage with our audience more than we have in the past," Duane Munn, NFL.com and NFL Network social media manager, told Mashable in 2013.
"Whether it's through a call-to-action prompt on TV to tweet opinions and participate in a Twitter poll — which is later discussed on air by analysts — or just respond to web sentiment, one of our main goals is to do a better job communicating with fans online."
Contrast that approach with FOM's occasional on-screen entreaties to 'Join the Conversation - #WhateverGP'. Formula 1 has long had an active Twitter fanbase, but it is an organic one which engages inside its own community. The official F1 Twitter account does very little to foster conversation, posting observations about the action on track without interacting with team or fan accounts. Think town crier, not village gossip.
Munn, on the other hand, uses his NFL role to highlight the organic chatter taking place within the NFL fan community. "I'm always watching for passionate tweets from fans who really know their [American] football," he said. "Like anything else on Twitter, if you are funny, clever or have a unique perspective, it probably warrants a response. And when we do, it blows their mind every time." 
Fernando Alonso,
McLaren
MP4-31 in a huge crash in 2016 Australian GP
Missed opportunities
Every sport has its dramatic moments, but in Formula 1 the potential for the visually spectacular is high – just look to Fernando Alonso's crash in the Melbourne season-opener, or Mark Webber's attempt at aerial acrobatics in Valencia in 2010.
Photos of these shunts do the round of social media, but any grabbed video is taken down by the powers that be to protect copyright, when it should be used to start a public conversation about F1. Like it or not, much of the general public is only interested in our sport when carbon fibre shatters and cars fly without any human consequence beyond bruising.
If used properly, these clips can promote Formula 1 to new users, and possibly attract new fans. FOM and the FIA should be pushing F1 highlights clips out to TV networks, but also to social media super users who can then spread them to their followers.
The smallest things have the capacity to go viral, yet F1 persists in innocculating itself against the very possibility, even going so far as to slap drivers on the wrist for posting video clips of their own on-track achievements.
Social media has become the norm, and with free-to-air F1 television access coming to an end over the course of the next five years it is the sport's only hope if we are to try and engage a new generation of fans.
If the various forms of social media are currently fighting it out for VHS supremacy, Formula 1 has positioned itself as the eight-track, the one piece of 20th century technology no one has any nostalgia for.