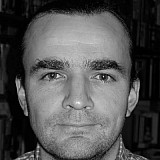 Michelin wants to enter Formula 1, but not at any cost, as it has made clear to the FIA. Adam Cooper explains why the French manufacturer does not want anything to do with the current 13-inch wheels.
With talks set to continue this week about agreeing new Formula 1 cars for 2017, a perhaps as significant battle is raging behind the scenes between Pirelli and Michelin over future tyre supply.
The two companies are locked in a fight to secure the F1 tyre contract from 2017, but both are approaching the situation in a totally different manner.
While Pirelli says it is happy to do what the sport wants, Michelin has taken a bold gamble by putting all its eggs in one basket.
It says it is only committed to a future of 18-inch wheels - and has told F1 chiefs to decide whether or not they want such a change to be part of grand prix racing's future. If they don't, Michelin will walk away.
Michelin motorsport boss Pascal Couasnon told Motorsport.com: "We have been very clear.
"If the solution is to stay with 13 inches, we're not interested. That's the proof that we are there with very clear ideas.
"It's not that we just want to be absolutely visible on the track or whatever, we want to bring new ideas. We will respect the decision, that's fine, but that's the way we want to go.
"We've always loved the sport, that's not a secret. We have been proposing some ideas now for a long time, I would say since 2010. It would be easy to talk and propose stuff, and then when we had the possibility to act, say no we're not interested.
"So we have made a proposal. We've given some strong guidance, because we don't believe that staying with 13 inches makes sense especially in terms of justifying the investment. That would not be a cheap date!"
Road car relevance
The logic is easy to understand. Like any company involved in motorsport, Michelin's rationale for being there is a mixture of technology transfer and simple marketing of the brand. Thus racing tyres have to relate to their production counterparts.
"We want to make sure that what we will learn can be transferred, and the physics of a very high sidewall is so different.
"If you look in the parking lot this morning, you don't see these tyres. So let's take advantage of what we learn.
"And the track to street really makes sense for us. We are talking about 18 inches, but if it's 19 inches, why not? The key thing is get closer to reality."
Cost argument debunked
The argument from the teams is that a change of rim sizes will mean a complete rethink of braking and suspension systems, just at a time when the issue of costs is under sharp focus. Couasnon has an interesting answer to that charge.
"There are pros and cons. In terms of saying it costs a lot of money, it does. But today, I'm convinced that there is a lot of money that's being spent to understand the [Pirelli] tyre. So is it going to be much more money? I'm not quite sure.
"I would say we'll have a tyre that would be interesting to work with. We've seen with Renault – it's no secret that we are working with the Formula 3.5 – very good results so far.
"We see that there is potential with the settings of the car, maybe more ways to really play with the settings of the cars, which will make it more interesting for the engineers.
"We want tyres that are going to make the driver very tired when he's done racing. We are not against pit stops or a good show. I would argue that Le Mans over the last several years has been an incredible show, with great technology tyres.
"So it's possible to have a show, and we can have pit stops with a tyre that allows you to drive 100 per cent of the time."
Sporting excitement
So without the sort of degradation that Pirelli has been asked to provide, how would you guarantee that there would be pitstops? Michelin's ideas might not go down well with everyone.
"You could say for example you have two specs, and with Spec A for example you have 'x' laps maximum, and you use them the way you want. Or within 'x' number of races you've got that many laps."
To land the F1 deal Michelin has to please both Bernie Ecclestone and the FIA, as well as the teams. It's well known that Ecclestone is historically close to Pirelli, while Todt is sympathetic to Michelin.
"We've been starting to talk to the teams, we want to understand a bit further what they want," says Couasnon. "You need to go step by step. First of all it's really what's important for the FIA, what's important for FOM, what's important for the teams.
"We've been talking to Bernie for some time, we expressed why we are giving this guidance, and at the end we will respect his decision. We believe that we can bring something very positive to the sport, that's why we made the proposal. Then we'll do our best. What will happen will happen.
"We have a normal relationship with Jean, and I'm sure the FIA will look at the different proposals. Their role is to make sure that technically everybody can deliver what they said. They are very competent on that. We'll know mid-July what's going on."