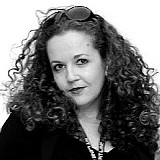 The current V6 hybrid turbo engines have been blamed for a lot of the problems Formula 1 is having. But that's just a very simplistic view, as Kate Walker explains.
At its best, Formula 1 is spectacular.
As the 2014 Bahrain Grand Prix proved, wheel-to-wheel battles can and do take place in modern grand prix racing.
Whatever we learned about engine settings in the aftermath of Lewis Hamilton and Nico Rosberg's multi-lap duel around the Sakhir Circuit last year, there was no doubt in the minds of those present that they were watching our generation's equivalent of the legendary 1979 French Grand Prix battle for second place between Gilles Villeneuve and Rene Arnoux.
It was F1 history in the making.
While the 2015 Bahrain race might not have lived up to those dizzying heights, watching Kimi Raikkonen closing in on a struggling Rosberg was a nail-biting, edge-of-your-seat moment, counting the gains made by the Ferrari driver with every passing sector and screaming at backmarkers to get out of the way and stop ruining the potential for a close finish.
It is races such as these that hook new fans, and make old ones reacquaint their love for Formula 1 all over again.
Ecclestone and V8s
F1 supremo Bernie Ecclestone likes to place the blame for falling spectator numbers squarely at the feet of the current V6 turbo engines. This conveniently overlooks the 30 percent decline over the past five years that includes a four-year period when the sport was powered by the V8s he is so keen to restore.
Speaking to the media over the course of the Bahrain race weekend, Ecclestone hammered the point home day after day.
On Thursday, the commercial rights holder was confident that a return to V8s is what it would take to save the sport, although he neglected to provide any evidence of why such a move would reverse declining interest in F1 from fans and sponsors alike.
"We need to go back to engines whose costs are more reasonable and we need to intervene with maximum urgency," Ecclestone said.
"We'd just need to take the old V8 engines and modify them by increasing displacement to bring power output near 1000bhp. People would return, the show would return, sponsors would return."
By Sunday, having discussed the issue with team bosses understandably keen to stick with their V6 hybrid power units, the 84-year-old was a little more flexible. Remarkably, his comments included an acknowledgement that the current cost of competition was excessive.
Asked whether F1's future might see modified V6s, Ecclestone replied: "Yeah, sure. Absolutely. But at what price? The two things that have to happen are whoever supplies the engines to the teams have to supply the same engines as they currently use.
"If it's going to be the current engine, and upgraded to 1000bhp, then good. They need to supply that to the teams at a price that the teams can afford to pay."
Ecclestone later said that discussions with F1's team principals verged on the pointless, telling the press that: "It's no good talking to these people. They have to be told."
Engine concessions
But senior team personnel – even those representing the sport's engine suppliers – are willing to make concessions to the current formula if that is what is deemed necessary to ensure spectacular racing and reinvigorate interest in the sport.
"The discussion about a 1000bhp engine has been around quite a while," Toto Wolff told Motorsport.com. "And I appreciate very well that it needs to be a spectacular formula, and if that's the way forward then we should continue to work on it.
"All engine manufacturers are pretty clear that the current engine architecture with a hybrid component needs to stay in place. This is the direction we've headed to, and this is at least at the moment the current status between Ferrari, Renault, Honda and Mercedes.
"By 2017 those engines, between all manufacturers, are going to have north of 900bhp. Then it's a question of how do you want to market that? Does it make a big difference between having 950bhp or 1000?
"I think there are pretty easy tools to increase the horsepower, and this is increasing fuel flow. If you want to increase the fuel flow by 10kgs an hour or 20kgs or whatever it is, then you are going to have more than 1000bhp."
Wolff's point is the only one worth making. Since the introduction of the hybrid power units in 2014, Formula 1 has seen a variety of races, from the instant classic of last year's Bahrain round to thrillers from the back of the grid as seen in Germany and Hungary.
There have also been less-than-exciting rounds, such as Sochi last year and the 2015 season opener in Melbourne, but such is motorsport – not every race can be a thriller. You need a few routine races to make the fantastic ones stand out.
Technology not promoted properly
The V6 hybrid power units are a technological marvel, and the fact that F1 cars are as fast or faster than they were with the old V8s – despite using one-third less fuel over the course of the race – is a spectacular achievement.
But how widely was it promoted? Instead, the commercial rights holder pulled a 'Ratner' and rubbished the achievements of the sport that has made him a multi-billionaire.
Who's to say the 2017 technological revolution won't bring more of the same from a man always looking for the political advantage?
Spectacular racing can happen in any category, with any engine formula, and at any budget. If no one is watching, perhaps that is the fault of the barriers to fan access, and not the technology itself.