Get alerts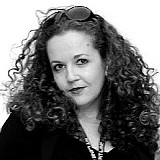 Justin Wilson's fatal accident has led to calls to act quickly to improve cockpit safety but, as Kate Walker explains, knee-jerk reactions are not the solution.
The death of Justin Wilson last month has brought cockpit protection to the attention of the general public, and has led to calls for the immediate introduction of a solution, any solution.
While this knee-jerk call for action is entirely understandable from an emotional perspective, safety solutions rely on science, on research, on concrete evidence if they are to be truly effective.
Despite the age old example of the tortoise and the hare, slow and steady rarely wins the race. But when it comes to the race to improve driver safety, slow and steady is the only way to go.
The concept of cockpit protection is nothing new. While active research into the possibility of fighter jet-style canopies, deflective blades, haloes, and forward-facing roll hoops has been ongoing since the 2009 accidents of Henry Surtees and Felipe Massa, a quick look at the evolution of cockpit design since the early days of motor-racing shows that it has long been a consideration.
At the beginning of the 20th century, grand prix racing was no stranger to the deaths of riding mechanics flung out of cockpits in the event of accidents or particularly vigorous cornering. The practice was banned in Europe in 1924, following the death of Tom Barrett in Spain.
In the early days of Formula 1, drivers clad in optional leather helmets raced with their upper torsos exposed and absolutely no protection worth mentioning. Footage of Juan Manuel Fangio putting the Maserati 250F through its paces at Modena in 1957 shows the Argentine clad only in a tee-shirt, goggles, and open-faced helmet.
Steady improvements
Over the years, the walls of the cockpits climbed higher and personal protective equipment became mandatory, from fire-proof racing overalls to full-face helmets which have themselves evolved in response to accidents and fatalities. We have seen the introduction of the HANS device and the cockpit survival cell, both technologies developed to protect drivers from what were once common injuries.
The increased focus on driver safety in Formula 1 from the 1960s onwards - spearheaded first by Jackie Stewart, and then accelerated by then-FIA president Max Mosley in the wake of the 1994 San Marino Grand Prix - was not welcomed with open arms.
Stewart's attempts at improving circuit safety met with resistance among his own colleagues, while fans were not shy of complaining that increased cockpit protection diminished their ability to see their heroes as they wrestled with their wheels.
Where once upright drivers raced with their torsos exposed, today we see the bump of a helmet peeking above high cockpit walls. But the move from Fangio's fully open cockpit of the 1950s to the low-slung well-protected drivers we see today has been a slow one.
The HANS device now in common use was first designed in the early 1980s, but it was not until 1994 that it was first considered for widespread use in Formula 1. HANS use in F1 was made mandatory in 2003, nearly a decade after the FIA first showed an interest.
HANS example
The 10-year delay was the result of extensive testing. Despite the twin tragedies of Imola 1994, the Federation was loath to make any changes that were not conclusively proven to have a positive effect on driver safety.
Once the efficacy of the HANS device had been proven, the FIA met with significant resistance to its introduction from the very drivers it was designed to protect.
"If you get the old literature out from when they introduced crash helmets and when they introduced seat belts, all the same arguments are there," Mosley said in 2003.
"They said 'It's uncomfortable, it's impossible, I can't drive with this, this is ridiculous, I don't need this.' A lot of people said 'You need to be thrown clear, you shouldn't have seatbelts in a racing car'.
"We don't like interfering with anything but it's been pointed out also by a lot of the drivers that if you don't make it compulsory, nobody will wear it."
HANS devices are now part of the F1 furniture, and finding a current driver who objects to their use would be a struggle. Initial resistance to its introduction was soon silenced by the unignorable proof of its effectiveness, something that was only possible thanks to the reams of data resulting from the years of research conducted.
At present, the FIA is six years into researching the next level of driver protection inside the cockpit.
That the FIA has yet to mandate any form of closed cockpit or deflective device is not because the Federation is slow to act on safety. Far from it.
The past six years (and counting) of research into improved cockpit protection has seen the steady consideration, testing, and dismissal of options which, while effective on first sight, could not be proven to be any better than what we have at present.
Slow and steady wins the race to safety, even if that race becomes more marathon than sprint.