Subscribe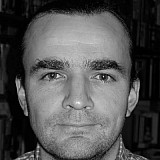 A frustrated Lewis Hamilton asked Mercedes for an alternative strategy to beat teammate Nico Rosberg in the Brazilian Grand Prix. But, as Adam Cooper explains, that would not have worked out for the world champion.
The Brazilian GP was perhaps not the most thrilling F1 event we have seen this year, and it's inevitable that any race that doesn't involve rain or safety cars – and produces just one retirement – is a little lacking in edge-of-the-seat excitement.
Nevertheless, Interlagos had its moments, with a little help from Max Verstappen. And up front the fact that Ferrari and Sebastian Vettel were closer to the Mercedes pace than at most "normal" races this year bodes well for future.
His looming presence kept the world champions on their toes, and gave an extra twist to what should have been a standard fight between Nico Rosberg and Lewis Hamilton. Vettel was always close enough to ensure that Mercedes had to react to what he was doing.
It was cat-and-mouse between Rosberg and Hamilton for most of the race's duration, at least until Lewis eased off over the last dozen or so laps, having accepted that he couldn't find a way by.
He'd already made his frustration clear over the team radio, and, as in Mexico, he caused a stir by questioning the strategy.
In the last race, he didn't want to follow orders and make a precautionary tyre stop – on that occasion Mercedes' lead was such that they could afford that luxury. This time he was simply calling for any kind of alternative plan that might help him find a way past his teammate.
As we've seen over the past couple of seasons of the intra-team fight at Mercedes, qualifying – and the start – are the crucial factors. Having been muscled out of the way in both Japan and the USA, Nico got it right in Mexico and he did so again in Brazil, so just a few seconds into the race Hamilton knew he'd have a tough job to do.
However, he was hardly all over the back of his teammate in the opening stint and was 1.5s down when Nico pitted on lap 13. The German lost a little time when he was held to let Vettel in, but then Lewis had a slow pit stop a lap later, so the status quo was maintained.
"There is an undercut advantage of at least a second," Paddy Lowe told Motorsport.com. "So [Lewis] would have lost time anyway."
It was in that second stint, on medium tyres, that things began to get interesting. After a couple of laps, Hamilton was within 0.5s of Rosberg, and the gap remained in the 0.4.-0.8s range for a while. Rosberg was told, "Lewis is trying quite hard," which may or may not have contained a coded message...
Nico, at this stage, was going as fast as he needed to, because he was expecting – as was Hamilton – to be stopping just once more. The drivers knew they had to make these tyres last.
"There were maybe a couple of points in that race where Nico was under quite a lot of pressure," said Lowe.
"But in general I think he was just managing his pace. He knew the two-stop was quite stretched on the tyres, so for him there's no point in having a five second gap if he can manage it at one and a half. Lewis came quite close once, didn't he? I don't quite know what the story was about that from just watching it on TV."
Hamilton panic?
Meanwhile, Lewis gave the pitwall something to think about when around lap 20 he said, "At this rate my tyres are not going to last," to which a few minutes later came the reassuring reply, "Degradation looks very low on all cars, including ourselves."
But tyres were becoming an issue as he sat in Nico's slipstream. At this point, Lewis almost appeared to be in panic mode as he pointed out to the pit that it was "impossible to follow". Given that Interlagos is known for the passing action at Turn 1, was that a fair comment?
"I don't think it's particularly difficult, to be honest," Lowe explained. "I think he was just making the sounds you make when you can't overtake somebody. You saw he could follow pretty closely, but at the end of the day you're in the same car.
"You do need some sort of performance step to overtake anybody. There were a lot of overtakes in the race – you saw how easily Lewis overtook Kimi when he came up to him – if you've got a second a lap on somebody you probably can get past here."
Hamilton continued the radio chatter by asking: "Can you get me on a different strategy please? I'm faster but I can't get close."
He was told that the only thing that could be done would be to go long on the second stop and create on offset in tyre life that might help him out in the final stint. Almost immediately he began to drop back, to a little over three seconds.
However, the Mercedes plan to stop a second and final time somewhere after lap 40 was changed by Vettel. On lap 32, the Ferrari came into the pits and took on softs, an aggressive gamble that indicated clearly that he was now committed to stopping three times.
Mercedes opted to follow suit, switching to three stops as well, Plan B, albeit sticking with the more conservative mediums. Thus Hamilton's target of long middle stint, and a shorter final run than Rosberg to the flag, was no longer on the table.
"That all got taken away from us because of Sebastian's strategy," said Lowe. "When Sebastian did his second stop then immediately we're in regular three-stop territory."
In any case, we'll never know whether Hamilton could have made it work, given that he was already struggling with the tyres.
Rosberg came in on lap 33, and Lewis – having been told it was "hammer time" - pitted a lap later. He was briefly caught behind Kimi Raikkonen, before finding clear air again.
"Once Sebastian went for three, and we had the margin to manage it safely, it's a much safer solution to just shadow what he's done," said Lowe. "There was a minor risk that you wouldn't get past Kimi in Lewis's case, but as you saw, he did it straight away."
As ever, Rosberg was keen for info on his team mate: "What happened to Lewis at the end of the stint, did his tyre degrade?"
The reply was: "A-Firm, A-Firm, he couldn't keep the pace."
If Lewis had deliberately dropped back from Nico in an attempt extend his tyre life, he now regretted it, as the change of strategy meant he could not reap any benefit. Instead, he had to work away to reduce that 3s gap to Rosberg.
Vettel back in the mix
On a spectacular lap 45, Hamilton gained a whole second, and it looked like he would soon reel Nico in – but then Vettel got in the mix once more, and again Mercedes had to react. After a short 15 lap stint on the softs he pitted on lap 47, and Mercedes was obliged to follow suit, with Nico and Lewis pitting over the next couple of laps.
The team really had think on its feet at this stage, and so did the drivers, as was evidenced when Rosberg asked of Lewis, "Has he stopped?", to be told "Yes, A-firm, Lewis has stopped, he's two seconds behind you." Later, Nico was told, "He's trying hard [that phrase again!] so his wear will be same as yours if you keep the same pace."
Neither driver was in the mood to hang about. On lap 51 Rosberg set a new fastest lap of 1m15.136s – and then Lewis crossed the line, on his first flying lap after his stop, at 1m14.832s. That time would not be beaten over the rest of the afternoon. The gap was now 1.2s, and then it came down to 0.8s, and it appeared to be game on.
Alas, the fun was spoiled when Lewis lost a little time lapping Romain Grosjean, badly locking his front right in the process.
He then told the pit he thought he'd damaged the floor – later he would blame the kerbs. The pit wall told him, "Aero data looks fine, no problems," but clearly he wasn't comfortable, and after around lap 60 the gap began to drift out.
Hamilton accepts defeat
"I think Lewis accepted that he couldn't compete and there was no way past," said Lowe. "So he banked a second place."
In the end it grew to 7.7s, which wasn't a true reflection of Hamilton's pace. The fact that Vettel was just 6.4s behind would have given Mercedes some food for thought, and it was proof that the team could take no risks with strategy.
After the race, there was some fascinating banter as the two main protagonists continued their battle in front of the media.
Rosberg said: "Up front I had the pace advantage over Lewis today so of course he's not going to come by me because in the end of the race I was six seconds [sic] in front."
Hamilton responded: "Contrary to what Nico was saying, there was one point where I was all over him but I just couldn't get by. I just couldn't get close enough in that last second and I did have the fastest lap, so I obviously had the pace today..."
This was great stuff from two highly competitive individuals. It was interesting too to hear another little dig from Lewis regarding strategy: "The team had anticipated that the tyres would go longer than they were, which I wasn't sure would be the case before the race, and it turns out it wasn't..."
In other words, Lewis was sending out an almost subliminal message to the effect that sometimes he knows better than the team. Possibly, that's not the most sensible thing to say when the team has helped you to two world championships.
All of this came on top of the bigger picture of how Mercedes applies strategy between the two drivers, and which has led to such frustration on Hamilton's part in recent races.
The team faces a difficult task as it is trying to do the right thing by not being seen to favour one or the other and give the world a straight fight to watch, and yet the public perception is often that a driver is being denied the chance to try something different and beat his rival.
"I think it's simpler than that," said Lowe. "Sometimes there is an alternative strategy, and we pre-declare that on Sunday morning. A great example would be option-prime-prime, or option-option-prime. or something like that, rather than a different number of stops.
"And if that is available to a second place driver in a one-two fight we make that clear ahead of time, and then we will put them on an alternative strategy to give them the chance to win on the benefit of their superior pace. Because by definition that alternative strategy is worse than the prime strategy – otherwise you'd give it to the guy ahead.
"But you're giving them the opportunity to play out the superior pace, on the basis that they have better pace. However, the three-stop here is 10 seconds slower, it's not like one. Lewis can call all he wants, and he knew that, but it's not a gamble worth taking.
"If we were 40 seconds up the road from Sebastian then you'd think, 'alright, we'll take a punt.' But that wasn't the case, you'd have to come through both Ferraris in fact."
Will this story continue in Abu Dhabi? Of course, Lewis could simply make his life easier there by qualifying on pole...