Get alerts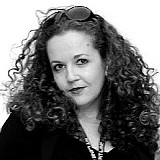 Much is made of the junior single-seater ladder for drivers, but Kate Walker says that more attention should be paid to engineering talent with Formula 1 ambitions.
The racing ladder up to Formula 1 is often only ever talked about when it comes to debating how well-prepared it has made drivers for the challenges of grand prix racing.
But while much is made of a driver's progression up the ranks of feeder categories, little attention is paid to the progression of mechanics and engineers through the different series.
Instead, all that seems to matter is driver skills and racecraft as they work their way up through levels of power delivery, wing complexity, and the addition or removal of driver aids.
But it is an area where those who work off-track need help too.
The next Newey
In previous decades, the likes of Adrian Newey and Gary Anderson - both men employed by F1 teams while still young and inexperienced – spent the early parts of their careers involved in the design and running of cars across a range of championships: CART, F3, sportscars, and so on.
Gaining a breadth of motorsport experience across categories allowed for a transfer of tricks and methods from one series into another. It was sometimes the case that the application of concepts seen as obvious in the UK were innovative in the US (or vice versa).
More importantly, however, the designers and engineers of tomorrow were spending their early years in the sport working in championships where development was an on-going process essential to staying competitive.
For many of those working in motorsport today, the only jobs on offer are to be found in feeder categories set up as single-spec championships.
Lack of innovation
With no design envelope to push on the job, and limited scope for learning aero development, making the move from a single-spec category to Formula 1 (should they hope to do so) with the necessary skillset becomes a huge challenge.
University degrees in motorsport and related subjects have now become a favoured route into the paddock, with numerous F1 teams now offering graduate recruitment programmes and internships.
But it is new innovations in online learning that could give those currently working in spec championships the chance to acquire practical experience of CFD as an aerodynamic development tool in a competitive environment.
UniFi Motorsport Ltd have recently launched a virtual F1 aero department which allows participants to simulate a year in F1 aero, developing a car within current FIA Technical Regulations using CFD and then competing against other entrants at fixed points throughout the 'season'.
Online racing
Behind the project is Tim Milne, head of aerodynamics at Manor, and whose F1 experience includes time spent with Caterham, Super Aguri, Honda, and Renault.
"The project will run for a complete academic year, starting in October when we release the base CAD model of a F1 car to all the teams along with the associated CFD model and post processing and a handbook to help guide them in the early days," Milne explained.
"We then invite all the teams to enter their best design into 'Race 1' at Christmas, which will be the first time for them to see how well they have done against the other teams in developing the aerodynamics of the car.
"We then repeat that with another race at Easter and a final race at the end of the summer term.
"The project will give students the unique opportunity to develop the aerodynamics of a Formula 1 car using the same CFD approaches and techniques widely used throughout the motorsport industry.
"Our technical partner TotalSim have developed a simple-to-use cloud-based CFD process which will allow the students to focus on understanding the flow structures around an open-wheeled racing car without the traditional barrier of learning a complex new CFD code and package.
"SGI are providing access to a High Performance Cluster which will allow all participating teams to run nominally unlimited development cases and compete their designs."
Global reach
As Formula 1 has expanded its global reach, it has also begun to attract prospective engineers from countries lacking much in the way of grass-roots motorsport or a culture that understands racing.
Those who lack the resources to travel to Europe to undertake some form of internship or apprenticeship with an active F1 team are now using remote learning opportunities to improve their prospects of securing a dream job.
Chris Vrettos, from South Africa, was attracted to the UniFi programme for precisely that reason.
"I became involved in the UniFi Motorsport project because I am passionate about motorsport," he said.
"As an engineering student from South Africa, where there are very few dedicated racing car manufacturers, it is very difficult to gain experience in race car design.
"The UniFi Motorsport project will not only provide me with experience in designing racing cars, but it will prepare me for a career in motorsport."
A better future
At present, the bulk of e-learning tools for motorsport are focussed on those who have a conceptual or academic grounding in the industry, but who lack practical experience.
But as motorsport development becomes ever more dependent on the simulated environment - whether in the design offices or on the simulator itself - simulations for personal career growth and learning within motorsport have the potential to become a real growth industry.
And it is this which will help secure the next generation of off-track stars, who are essential to help make our F1 racing heroes of the future in to winners.