Subscribe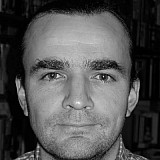 The FIA has just issued an invitation for new applicants to join the Formula 1 grid in 2016 or 2017, but there could be more to the process than first meets the eye, as Adam Cooper explains.
The FIA's opening of an F1 entry process for 2016-17, which slipped quietly onto the governing body's website on Thursday, came exactly two weeks after the controversial Strategy Group meeting.
After that gathering, the FIA issued a press release summarising what had been discussed beyond the plan to make F1 cars quicker.
It said: "In light of the various scenarios presented by the independent consulting company mandated by the F1 Strategy Group, at the initiative of the FIA, to work on the reduction of costs and following a constructive exchange, a comprehensive proposal to ensure the sustainability of the sport has emerged."
What it didn't do was confirm what we had already heard unofficially – that during the meeting, discussions revolved heavily around third cars and customer teams as ways of filling up the F1 grid should established teams collapse.
In other words, that desire for sustainability doesn't appear to be focussed on reducing costs and/or increasing income to protect existing teams, several of which are clearly in financial trouble.
The latest "call for an expression of interest" would seem to be more evidence of a lack of push to ensure the current teams can survive.
Instead of finding ways to safeguard the futures of Sauber, Force India, Lotus and Manor, the FIA is already looking outside for potential future new entrants.
Looking back at Haas' entry bid
The intriguing thing is that last time the FIA issued a similar invitation, one serious candidate was already in the frame, and had been talking to both the governing body and Bernie Ecclestone for some time – Haas F1.
The invitation was issued on 11 December 2013, and called for a "candidate team to participate at a competitive level in the FIA Formula One World Championship from the start of the 2015 or 2016 season up to 2020 inclusive."
It gave a deadline of 3 January 2014 for initial submissions. That was just 23 days later and, with both Christmas and New Year in between, did not anyone much opportunity to respond unless they were already some way down the road.
It was on 16 January, that Gene Haas made his plans fully public via a press release, while both the Romanian FRR/Forza Rossa project and Stefan GP also went through the process.
Full applications had to be submitted by 10 February, just 38 days after the initial response, and a decision was due on 28 February.
But it wasn't until 11 April, that the World Motor Sport Council formally confirmed that Haas had secured its entry.
Despite having 11 months from official confirmation to its potential first race in Australia this year, Haas soon announced that it would not be coming in 2015.
Instead, it elected for a 2016 entry, giving the team 23 months to prepare. FRR meanwhile appears to have stalled, although it's not officially dead yet.
Time less tight than last year
So what of the latest call for entries? Is it just a fishing exercise by the FIA in the wake of the Strategy Group, or is someone with a serious project waiting in the wings, with the current process kick-started simply to facilitate their acceptance?
The paperwork is identical to last time, apart from the dates. The deadline for submissions is 30 June, giving prospective entrants 33 days to get their act together, rather than the 23 of last time.
The gap from there to the submission of final plans on 3 September is much longer - 65 days, instead of 38. A decision is due on 30 September, although the FIA took a lot longer than promised to provide a final answer last time around.
So do those more generous lead times mean that this more a fishing exercise, and that there is no candidate ready to go? There is no clear answer yet.
A further step towards customer cars?
What is clear is that the timings make it almost impossible for anyone to actually make 2016, given that final confirmation of entries is due just six months before the Australian GP.
Clearly, there's no way that a team intending to build its own car in the traditional way could deal with those deadlines. Even someone intending to go into a partnership with an existing team and create only a chassis like Haas would struggle.
As we saw, Haas couldn't manage it in 11 months and opted for 23 instead, although the whole operation had to be started from scratch.
Could an established team coming from another form of racing make 2016 with a customer car supplied by a top team? Possibly.
But only if plans were all in place well before the 30 September decision deadline, and the constructor concerned had the capacity to build the extra chassis and parts.
The snag is at the moment the rules don't allow it, and there's nothing in the FIA's entry process that overtly suggests that customer cars will be allowed.
It is also too late now for rules to allow customer cars in F1 for 2016 to come in to force until there is unanimous agreement - something smaller teams are not happy to accept.
ART linked with F1 graduation
So who might respond this time around? The one name that inevitably crops up is that of the McLaren-aligned GP2 superteam ART Grand Prix.
Sources say that the most vocal proponent of customer cars at the Strategy Group meeting was McLaren's Ron Dennis, and it's no surprise that he would want to see two more Honda-powered cars on the grid.
Would he sanction a supply of engines to an established third party team, or would he rather they went to a new "sister" operation over which he had considerable control? Not a difficult choice...
The most logical route is to support a second team that is part of the McLaren family. Aside from anything else, McLaren now has Kevin Magnussen, Stoffel Vandoorne and Nyck de Vries all lined up, and nowhere to put them.
Meanwhile, Honda has a GP2 protege in Nobuharu Matsushita. The chances of him ever racing a McLaren would appear slim – so as with Satoru Nakajima, who was placed at Lotus-Honda in 1987, a home has to be found for him somewhere.
Vandoorne and Matsushita are currently racing for ART in the feeder series, and the links with McLaren were only emphasised when the French outfit repainted its GP2 cars to match the Woking team's new colour scheme in Barcelona.
The two organisations share Bahraini ownership, they work together in Formula E, and ART's ambitions to one day move into F1 are well known – although it would only happen if the package was right, and the resources in place.
After the customer car plan emerged, ART co-owner Nicolas Todt told Motorsport.com: "Entering F1 is something that ART could consider, but only if it makes real sense to us, and therefore if all the pieces of the jigsaw are there."
One of those pieces would well be the possible return of Michelin. It's not secret that ART is close to the French giant and recent talk that it will evaluate a bid to tender for the 2017-2019 contract comes with intriguing timing.
McLaren insists for now, though, that no co-operation plan with ART is on the horizon. A spokesman said: "We have no such plans and have had no such discussions."
It may all be circumstantial at the moment, but mounting evidence points towards ART at some point becoming McLaren-Honda's F1 partner.
Whether it's with a Haas-style co-operation, or a full-on customer deal if the rules allow, remains to be seen. Let's wait and see who applies by June 30th.