Get alerts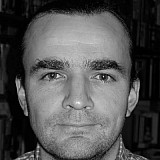 A string of small problems – a faulty generator, pitstop issues, and an unnecessary penalty – proved costly for Mercedes in Bahrain, as an in-form Sebastian Vettel and his bold Ferrari team swept to a second win of the season.
The faces under the Bahrain podium said it all. Toto Wolff and the rest of the Mercedes folk were stood watching Lewis Hamilton and Valtteri Bottas collect their second and third place trophies with glum faces, while around them Ferrari folk celebrated vigorously.
Team boss Maurizio Arrivabene, beaming from ear to ear, even sang along with the Italian national anthem.
A double podium finish is hardly a disastrous result for Mercedes – certainly compared with Spain 2016 for example – but it was all too clear in Bahrain that the reigning champions are now really under the pump.
Despite dominating qualifying and putting both cars on the front row, the team had been beaten fair and square by Sebastian Vettel and Ferrari.
"Losing feels much worse than winning makes you feel great, unfortunately," said Wolff shortly after the podium.
There were many contributing factors to the result, some small and some more significant.
The point is that at nearly all of the races held over the previous three seasons, the differences wouldn't have made much different to the overall outcome, other than perhaps to tip the balance in favour of either Hamilton or Nico Rosberg on that particular weekend.
But in 2017 Mercedes has to get everything absolutely right in order to fend off a fierce competitor.
Wrong side of the (wheel) tracks
Mercedes achieved its first target on Saturday when it swept the front row, and pole for Bottas was a significant boost for both the Finn and his side of the garage.
Hamilton was happy enough with second – and seemed genuinely pleased for his teammate – but in the grander scheme of things losing out was probably very costly. Had he started from pole on Sunday, his race might have turned out differently.
As it was, his life became even harder at the start when Vettel blasted past and demoted him to third. For a few laps he dropped back slightly – only as far 0.8s or so behind the Ferrari – before edging a little closer.
It appeared that initially he was trying to protect his tyres by not going too hard too soon, which became an issue for him in Australia.
Meanwhile , he had his mirrors full of Max Verstappen's Red Bull, which was something he probably hadn't anticipated. For a while fans enjoyed the glorious sight of the cars from the three top teams running around together, something they have been dying to see for the past few seasons.
Bottas appeared to leading in confident style, but after around nine laps he reported that he was "losing the rears more and more," and he was told that there was a pressure issue.
In fact Mercedes, had an equipment failure on the grid, and consequently had not been able to lower Valtteri's pressures to the optimum level.
The race was then turned on its head when Ferrari made an aggressive move and pitted Vettel for another set of supersofts as early as lap 10.
Red Bull responded with Verstappen, as requested by the driver himself: "I think we need to do something as well, like Ferrari".
But sadly for the race, the Dutchman departed into the tyre wall soon after the stop, the result of a sudden loss of rear brake pressure.
Mercedes under pressure in pitlane
Mercedes did not respond to the Vettel stop, but the Verstappen crash, and subsequent safety car, created an opportunity. Bottas led Hamilton, Ricciardo and the rest into the pitlane, and that opportunity suddenly turned into a challenge for Mercedes.
Knowing that he would be stacked behind his teammate in the stop, Hamilton slowed and held up Ricciardo, when the rules make it clear that there's a limit to such tactics.
Meanwhile, Bottas had a slight delay in the stop due to what Mercedes called a power issue in the garage that affected the wheel guns, and when he went to leave he had to wait for Ricciardo, who had been delayed by Hamilton, to come past.
Hamilton also had a wheel gun issue, and the Red Bull pulled out and joined the queue ahead of him.
It would have been fascinating to see how things would have played out without the safety car, where the Mercedes would have pitted and how they would have emerged on track relative to Vettel. However, there was still an intriguing contest left, made more so by the difference in tyre choice.
The queue was led by Vettel (supersofts), Bottas (supersofts), Ricciardo (softs) and Hamilton (softs). Mercedes had split its drivers, which gave Ferrari something to think about – the general idea was that Hamilton would be able to go much further and have more flexibility on when he stopped again.
In theory, he could even go all the way to the flag having used both compounds, but 44 laps was an impossible ask, so that was never really the plan.
Hamilton hit with penalty
This battle was nicely set up as the restart approached, but there was another twist – the FIA stewards were looking at the way Hamilton had slowed Ricciardo on the way into the pitlane, and it seemed inevitable that a punishment would result.
And sure enough a five-second time penalty popped up on the timing screens shortly after the restart.
Before that was confirmed, there was some great action when the green flag flew. Bottas made an aggressive attempt to get past Vettel, but he didn't quite manage it, instead running wide and losing momentum.
Meanwhile, Hamilton made his life easier by instantly getting past Ricciardo. They were both on the softs, but the Aussie struggled more to get his into the working window.
In China, Red Bull had gone for supersofts rather than softs precisely because the team felt it didn't have the downforce to get the latter to work. Passed by several other cars, Ricciardo faded out of podium contention.
Things were finely poised at the front, with Vettel edging away from Bottas, and Hamilton reeling in his teammate. There was a radio discussion about the Mercedes swapping places, with Hamilton even saying that if he was unable to ultimately pass Vettel, he would let his teammate back past.
Vettel was in turn told by Ferrari what his rivals were planning.
It took a few laps to play out, but at the start of lap 27 Bottas let Hamilton by at Turn 1. Mercedes didn't really want to get into that sort of thing so early in the season, but the pressure from Ferrari has made it inevitable.
Bottas, meanwhile, had told the team that his supersoft rears were overheating, and that softs were a quicker choice. On lap 30 he pitted and made the swap, and three laps after that, leader Vettel came in and made the same change, putting on softs for a 24-lap run to the flag.
Hamilton was now in front, making full use of the range of his soft tyres to stop much later than his rivals, but he had the spectre of the five-second penalty hanging over him.
He pushed it as far as Lap 41 before coming in, sitting for what to him must have seemed like an age before the team could finally start work and put on another set of softs for the 16-lap run to the flag.
He had expected supersofts for such a short stint, assuming that would be the logical way to win a sprint home, and he questioned the choice. He was told, "it's all based on data," backing up the earlier comments of Bottas.
Tense run to the flag
Those last few laps were great motor racing. Hamilton left the pits with a 19-second deficit to Vettel, and had 16 laps with which to deal with it. He was on softs, Vettel was on softs that had already done eight laps. It was a massive ask, but if anyone was going to have a go, it was Hamilton.
The gap began to come down, and on lap 47 Bottas let him through for a second time, although it looked a little bit fraught as he did it somewhere Hamilton wasn't expecting him to.
In the end, it wasn't enough. Vettel lost some ground in traffic as he fought his way through the midfield battle, but crucially he managed his tyres to perfection, and still had plenty in hand.
Hamilton got as close as 5.8s with three laps to go, but it drifted out by a second when both men crossed the line. It was perhaps appropriate that the final margin was greater than the five-second penalty that Hamilton had taken.
Mercedes had plenty to think about in the aftermath of the race, and post-mortem began under the podium, as Niki Lauda talked things through with a group of engineers. As noted earlier, the loss came after an accumulation of issues tipped the balance in Vettel's favour.
"Many marginal losses," said Wolff. "The loss of the generator at the start, so we weren't able to able to bleed the tyres in the right way – that means Valtteri's pace was compromised. Vettel running P2 straight after the start and Lewis running P3.
"Clever undercut from Ferrari. Not the perfect pitstop because of the power loss in the garage. I don't think that we lacked race pace."
The other issues for Wolff and the rest of the Mercedes management to ponder was the fact that in only the third race circumstances forced Bottas to cede position not just once, but twice.
Ferrari is piling on the pressure.
For a full version of the Bahrain Grand Prix analysis, check out this weekend' GP Gazzete