Subscribe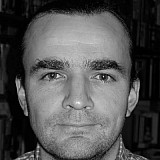 Lost among the fuss about Formula 1's new qualifying format was the FIA's assertion that progress has been made on the power unit discussions triggered last year by the threat of the alternative engine.
You may recall that, in order to head off the introduction of a cheap "spec" engine, the four current manufacturers agreed to address the key issues affecting power units - supply cost, obligation to supply, performance convergence and what it terms "further improvement of noise."
Discussions have been ongoing for months, and are still not finished.
Indeed the FIA reported last week that "a working group consisting representatives of the FIA, Commercial Rights Holder, Power Unit suppliers and customer teams will undertake further work with the aim of reaching agreement on a plan to meet the above requirements by 30 April, 2016." 
It's not too much of a simplification to say that this process is happening because Jean Todt was keen to see supply prices come down in order to help the smaller teams.
Meanwhile, Bernie Ecclestone was motivated by the desire to prevent manufacturers from refusing to supply strong rivals, having been frustrated by his inability to force either Mercedes or Ferrari to do a deal with Red Bull for 2016.
Power play
For once, Ecclestone and Todt are on the same page on this issue, even if they are coming at it from different angles.
The bigger picture is Ecclestone's desire to reduce the political power that the manufacturers, and in particular Mercedes and Ferrari, have managed to amass thanks to the success of their power units.
What already know that, as part of the deal, the token system being abolished for 2017. The manufacturers will thus be free to develop as they wish, and spend as much as they want.
Given that prices will be fixed, in theory they won't be able to pass those costs onto the customer teams. However, the details are still under discussion, a reflection of how complicated it can be when sporting regulations cross into commercial territory.
The notion of being forced to supply a particular team, and at a low price, doesn't sit well with the manufacturers.
"It's a complex system, anything that's related to the circumstances or the way that the whole customer/supplier relationship is working," Renault Sport's Cyril Abiteboul told Motorsport.com.
"We understand what the FIA and the commercial rights holder want to protect, they want to make sure that there's stability on the grid, and that means all teams have an engine, whatever their identity. And make sure also it's sustainable commercially.
"At the same time there are a number of laws, particularly competition laws, that we need to to adhere to. So we have to be extremely careful, and the margin is extremely thin.
"We are going to do something sensible. There are a couple of weeks in order to get to something to make sense."
Market forces
Abiteboul remains wary of complex restrictions being imposed, insisting that, if the four power units were closer together in terms of performance, then market forces will take care of themselves.
In other words, teams would have a wider choice, and Mercedes and Ferrari wouldn't be in a position to charge a premium for access to the best power units, or hold the sport to ransom, as Ecclestone sees it.
And, as Abiteboul says, there are always deals to be done in conjunction with engine supply, such as Infiniti's past sponsorship of Red Bull.
"Frankly, if we manage – and when I say we it's Renault and Honda mainly – to get our act together and do a better job on the track, and make sure that the disparity is at an acceptable level, that's the end of all the problems.
"And there won't be any need for any complex agreement and for paying the lawyers. People will want to use any engine, and that's when the law of the market is starting to come to the fore, and there will be a discussion about sponsorship, marketing and so forth.
"Frankly it's much better to have a free market. But for it to be a free market the products need to be a close as possible, which is not the case right now.
"Almost you have to impose the law of the market in a market that is skewed, which is super-difficult to do."
Mercedes position
Sources have suggested that Mercedes has been particularly keen to dictate the direction of the regulations.
However, it was pointed out at this week's meeting that the marque already has three customers signed up for the long term, and thus in theory Stuttgart won't be as affected as others by the rules it wants to shape.
One rival team boss reportedly suggested to Toto Wolff that it might be appropriate for Mercedes to cancel its current contracts, and start afresh, which presumably didn't go down well.
"I think you are being a bit harsh," says Abiteboul. "Mercedes is only trying to do a good job and protect their advantage.
"It's not going to affect massively the position Mercedes has built because of its own success, but what it could do is lower the price for the independent teams, and make sure Red Bull doesn't put itself or end up in the situation it was in last year.
"But we have to remember the reason why they put themselves in that situation..."