Get alerts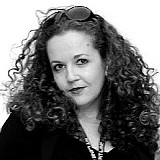 Much has been made in recent days of plans to introduce a cheaper 'parity' engine for Formula 1's smaller teams. But there's more to the proposals than first meets the eye, as Kate Walker explains.
Bernie Ecclestone's recent suggestion that Formula 1 should consider the possibility of allowing teams to choose either a low-cost parity engine or to run with the current power units harked back to the days of Max Mosley's time running the FIA.
What Mosley and Ecclestone were adept at doing was presenting the teams with an unappealing option, so as to make it easier to get the concessions they were really looking for.
Just as in 2008, when an unpopular proposal to introduce standardised engines for 2010 made it easier to reduce engine costs, the proposal made by Ecclestone seems like a means of forcing Ferrari, Renault and Mercedes to subsidise the cost of their power units as they had done with the old V8s.
Speaking to Motorsport.com, Ecclestone said: "If the manufacturers then decide [the parity engine] would be a good thing, then that's OK. Or if they want to supply [current] engines at a realistic price to the teams, then good."
He later hammered the price point home, saying: "At the moment they are doing a very good R&D project supported by the teams that are paying. That engine will never be used in any car or a boat or anything. It was never designed to do that.
"Just the regulations were put out, the engineers got hold of it, and said this is what they can do. They've done a super job, but it has to be cheaper."
Much of the midfield dissatisfaction with the hybrid power units is the sense among the customer teams that they are subsidising the R&D efforts of global automotive giants through their high engine bills.
The justification for the new power units centred on the road relevance of hybrid technology, and the current V6s are packed with innovations that the manufacturers can utilise in their road cars – yet which Sauber, Force India, Williams and Lotus have helped pay to develop.
That is the disparity which needs redressing - projected profits from future road car sales should be used to subsidise the cost of F1 engines to the customer teams.
But because the bulk of those who stand to benefit from such a regulation are those disenfranchised teams who no longer have much influence on the rulemaking process, Ecclestone finds himself in the position of having to go up against those to whom he gave the power.
In such a battle, the F1 supremo's best move is to present the manufacturers with a hated option and a tolerable one, in the hope they will pick the least worst option.
"What Bernie is looking at is that the independent teams will be offered a 'parity' engine, possibly a V8 with KERS, at a half of the price at least of what we are paying today," Force India's Bob Fernley told Motorsport.com.
"Of course, as an independent team to be able to cut our costs down by half and have parity with the V6s is attractive. It doesn't disadvantage us, we're still putting on a great show.
"If say Cosworth brought in a V8 with a KERS system it would be a very, very good unit. The advantage to that is we've got an independent supplier, and there's nothing wrong with that for the health of F1. I think Cosworth and Renault are the two operations that can do it."
Fernley found an unlikely ally in Red Bull team principal Christian Horner, who told Motorsport.com: "We ought to have a good look at it and explore the pros and cons. It's happened before, and you might get certain engines competitive at different tracks, and it might move things around a bit.
"It's certainly interesting. It's more of a question for Renault than it is for me, but I would have thought they would certainly consider it."
So what do Fernley and Horner have to gain from lending their support to the two-engine formula concept?
If Ecclestone succeeds in getting the manufacturers to agree to an engine subsidy that will bring the V6s more in line with their subsidised predecessor, the customer teams' engine bills could drop by as much as 50 per cent, a great boost to the smaller teams.
Red Bull has less of a need to count its pennies, but Horner is not blind to the fact that cheaper power units would free up more money to other development work.
More critically, the notion of Renault being asked to provide the 'parity unit' would be a public assertion that the French firm's V6 was not up to par, and that Renault cannot compete on an equal footing with the sport's other suppliers.
For Renault – a major champion of hybrid technology - that cannot be allowed to happen. Red Bull's support for the two-engine formula is another means of exerting pressure on their supplier to ensure every effort is made to deliver power units that are reliable, powerful, and driveable.