Subscribe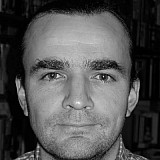 The normal order was restored at Suzuka following Mercedes' struggles in Singapore but, thanks to the TV cameras mostly ignoring the German cars, fans did not see Lewis Hamilton's charge to victory. Here is what you missed.
With perfect timing, Lewis Hamilton and Mercedes bounced back from the disappointment of Singapore to score a dominant victory at Suzuka, a track that has not always favoured the world champion.
But while it all looked pretty routine, there was a lot going on behind the scenes within the camp as the Brackley team sought to regain its winning momentum.
Although different tyres and a very different track meant that the ongoing Singapore investigation has more relevance to upcoming venues where soft tyres and a high downforce set-up come into play, it was crucial for Mercedes that it had a strong weekend.
Matters were complicated for everyone by higher tyre pressures and the Friday washout, which left just the single dry hour of FP3 with which to get up to speed and prepare for the race. There was much to do.
"It's just a new risk, isn't it?" Paddy Lowe told Motorsport.com. "When you've got a car that's capable of winning, everything that adds risk is making that more difficult, because there's a place that you can trip up.
"We only did different things with each car because we had a bit of a problem with tyres. We lost a tyre on Nico's side, so we had to do a slightly different programme. But I think we got all the right data there."
Back in business 
It was clear that Mercedes was back in its usual position. Come qualifying, Rosberg enjoyed the better first run after Hamilton experienced a couple of lock-ups on his, and then the red flag ruined any chance that he might have had of securing pole.
Hamilton was confident that he would indeed have been quicker had those second runs played out.
On Saturday evening he made it clear that he saw the start as his best opportunity to get by at a track where it's hard to follow and even harder to pass.
"That's the million dollar question!," he said when asked how he could win. "Same as every time it's like that, you have a chance at the start. There's not a very big chance on the strategy, but it's not impossible. You could potentially offset your tyres, maybe. But at the moment, I don't really know, I haven't figured that part out."
In the end it did indeed work out for him at the start, although it was close.
Mercedes starts have been a bit erratic in recent weeks, and while they both got away well from the line initially, Hamilton dragged ahead.
"They both looked like they were good starts, and that's also a good achievement today," said Lowe.
"We've had a difficult period in the last couple of months with our starts, although in general on a season average our starts are pretty good. We just went through a bit of a rough patch. The issue of starts [after the Spa restrictions] is uncertainty, and you can't be sure that you've solved the uncertainty until you've done it quite a few times."
In fact, it wasn't getting off the line that made a difference this time, but rather the later phase of the start when Rosberg was compromised by a slight loss of power.
"The initial getaway was good for both cars," said Toto Wolff. "Nico had a little bit of an issue with a hotter power unit, and when it kicked in, after a couple of seconds he didn't have same power as Lewis, and this is temperature related. It was showing up on the formation lap.
"I haven't got an explanation yet, but there was definitely a slight drop in power due to a temperature-related issue, we don't know if it was down to the drivers. It affected him the whole race, it affected him for the fight into Turn 1 and Turn 2 mainly."
Second corner move key
That little extra push helped Hamilton to get down the inside of Rosberg, and as they swept round into Turn 2, the German found himself running out of road as Hamilton edged ahead.
It was hard, but fair, and the sort of racing that Mercedes likes to see. The downside was that, in losing momentum, Rosberg was passed by both Sebastian Vettel and Valtteri Bottas.
"It's not ideal when your two cars are going parallel into Turn 1," said Lowe. "Particularly at this track, which has a certain history! Having said that, our drivers are in great shape in terms of their relationship - but it's a tough corner.
"Obviously we were glad to see them both emerge in one piece, although one of them lost two places. So that immediately gave us a challenge for the afternoon to get a car out of fourth, and into second."
The overheating issue was ongoing: "We had some problems with temperature, which meant we had some problems with the engine.
"More on Nico's, but actually to a degree on both. To be honest, it was a much warmer day than we expected, and also not a lot of data to set the car up, with the wet Friday. So we were already into managing engine issues."
As Hamilton edged away from Vettel up front, Mercedes focussed on how to get Rosberg ahead of Bottas. The Finn came in on lap 11, but Rosberg stayed out until lap 15, because he couldn't afford to leave himself with longer second and/or third stints to do.
When he did pit he emerged still behind Bottas, and it looked like he might be stuck there. But after a couple of laps he made a decisive pass into the chicane, the sort of moves he's going to have to make to keep his title hopes alive.
"I'm quite surprised at how early Bottas stopped," said Lowe. "Because their [Williams] normal pattern would be not to out-compete us on the undercut, but they actually went earlier than we would have dreamed of doing, which was interesting.
"The good thing is Nico overtook Valtteri on the track, which was crucial for the race, because there was no way he would have got to P2 if he hadn't done that."
Tyre worries
With that job done the focus turned to Hamilton, who was reporting a tyre vibration after locking up.
"Lewis flat-spotted his options in the second stint – he flat-spotted them quite early on, on the third or fourth lap. The vibration started getting worse, and in the end we boxed him quite a bit earlier than we would have liked to. A good thing too, as the tyre was through to the canvas, so that was another stress point over. And in amongst that we were trying to get Nico up with the strategy."
Hamilton waited as long as he could, until Bottas, Rosberg and Vettel all pitted, coming in on lap 31. During that sequence, Rosberg had a strong out lap did just enough to get by the Ferrari as it emerged from the pits, thus finally putting himself into second place.
By then Hamilton was around nine seconds up the road, so there was never going to be a race for the lead - in fact, that gap would double by the flag.
However, once again there was a lot of stress on the pit wall.
"It was probably one of the more difficult ones, strangely enough," said Lowe. "We had a few more issues near the end of the race with some engine worries, those things that come along to shorten your life expectancy, just things we didn't like the look of. We did all the things we could, but some of the things weren't manageable, we just had to cross fingers."
As is the Mercedes policy, both drivers were reined in at the same time: "We had some more conservative settings towards the end. At the point when it becomes that they are competing with each other we must make sure it's an equal competition.
"And then on top of that you've got a safety car risk, so even though you've got all the stops out of the way and you're P1 and P2, you can still get screwed by a safety car. In fact, we very nearly did.
"The Will Stevens spin was exactly at the wrong moment, when Vettel could have done a stop for a new option. He had the space to do that. He would have come out behind Kimi, but one assumes he would have got past Kimi quite quickly, and we would have been under quite a big threat then, because we couldn't cover it..."
In the end it all played out to plan, and Hamilton made it look easy. His radio message after the flag was an indication of what this win meant for all concerned.
"It's very important for the team morale," said Lowe. "And a validation of the great work that's been done by the team on the car itself, but also what we did to react and understand what mattered from Singapore.
"Some of the things from Singapore were not relevant to this track, and it was a matter of using the time wisely on the right things.
"Every track is different, that's the thing. People want to know what was wrong in Singapore. But every track has a new challenge, and that's why you can never take it for granted. I get asked all the time what will this weekend be like, and I always say that I have no idea.
"I don't even try to guess because you just can't ever know in this sport."