Subscribe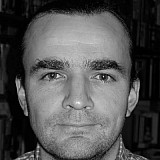 Pastor Maldonado is staying at Lotus next year, but that is about all the hard news coming from the Enstone team as uncertainty about its future continues. Adam Cooper analyses the situation.
The announcement by Lotus that Pastor Maldonado's contract will continue into 2016 is the first hard news about the Enstone team's future since negotiations about a takeover by Renault began some months ago.
Maldonado and his sponsor PDVSA always had an ongoing deal for next season, but given the impending change of ownership there was clearly some doubt about whether the Venezuelan formed part of the manufacturer's future plans.
However, the appearance of Genii and Lotus boss Gerard Lopez in Singapore, after he has rarely been seen at a race track this season, was a clear sign that things were moving on with the main deal, and that details such as the driver line-up were starting to fall into place.
Maldonado's manager Nicolas Todt was spotted speaking to both Lopez and Renault F1 boss Cyril Abiteboul in the paddock, and he admitted that confirmation of his charge's place was not too far away.
While there are no firm news about the Renault takeover, all the signs are that it's nearly, but not quite done. The consensus is that an agreement on favourable financial terms with Bernie Ecclestone remains the key, although opinions differ as to what exactly that would entail.
Time running out?
Given that Lotus was in court with the UK tax authorities on Friday – and will be back next Monday with no chance of another extension – it's clearly a delicate time. Nevertheless, in Singapore Lopez had the demeanour of a man who knows that there's light at the end of the tunnel.
"Of course it's not a secret that both parties have been working to do something, but it's not done yet," he told Motorsport.com.
"At the end of the day the decision will be with the boss of Renault and Nissan [Carlos Ghosn]. That's really it. Bernie has been very helpful. Honestly, at the end of the day it will come down to a decision at some point in time. I think we've all moved in the right direction, so we'll see."
Lopez denies that next week's court hearing represents some sort of final deadline for the deal to be completed.
"No, that isn't. Because there are a number of decisions for next year that we're not taking that would impact immediately cash flow today, because those decisions are different whether this is a constructor team or not."
In other words, if Lotus was carrying on as normal money would have been spent sorting out various debts, but that's on hold while the deal is concluded. He says that one way or another, the HMRC issue will be addressed by next Monday, so it won't all fall apart.
"At the end of the day if this [the Renault deal] was not to happen then we would have to make those decisions, and we would solve the situation at hand. The team has been procrastinating in doing so, because it would mean essentially that discussions wouldn't be the same any more.
"We're trying to be honest, and it's not a secret that we're trying to help discussions by essentially doing that, leaving the door open to decisions that need to be taken later on.
"The judge won't give us more time, but we will have to deal with it before. It will be dealt with either way. It's in everybody's interest."
Survival without Renault possible
He says that if the Renault deal did suddenly implode, Lotus would carry on in the form that we now know it: "The point is that we know what to do with the team as a standalone team.
"We've just kept doors open for everybody, not just the other party, to have the most possible flexibility in terms of doing a deal. We've left the door open, and I think it's the right decision."
Lopez concedes that in the final deal he's likely to retain a shareholding in the operation.
"It was nice to hear from people that they would like to keep me, including on the other side of the table. Then there's the whole Genii part and so on.
"At the end of the day the idea is if we are part of something, we want to be part of something exciting. I think it can be extremely exciting. We're waiting for that confirmation, and then we'll see."
It has been something of a rocky road for the team since Genii took control from Renault in 2010, but there have been some highs along the way, enough to remind everyone that Enstone is still potentially the basis of a competitive team.
"Think about it, it's been six years," said Lopez. "We've won races, had about 23 or 24 podiums, we even led the championship at some point in time.
"So it might have been a rocky road, but compared to a bunch of other non-constructor teams, it's been one helluva good road so far.
"The only thing is from the beginning on we always got a lot of attention on finances and so on. Probably the main reason was that we always lent money to the team, rather than putting it in as a sponsor.
"The numbers would have looked different, and probably people wouldn't have cared. So at the end of the day I've got no regrets whatsoever. As I said, how many non-constructor teams can claim the results we had?"
The big question is was getting involved in F1 a good business decision for an entrepreneur whose life revolves around deals? He insists it was.
"It's been very successful. We were able to do a lot of things like launching our oil business and other kinds of stuff around this platform, so in that sense, it's been extremely successful. The problem is that it's three or four or five different P&L accounts, different balance sheets, and you can't recognise that in F1.
"Again, we turned the corner last year and this year. Last year we had a £2-3m loss, probably the least in the whole paddock. In August this year we were down £700,000 or something like that.
"The performance is not such that you can go on the podium every weekend, but we're still a good team, we're still in Q3. You can never look at this as the ultimate cash machine or whatever, you have to look at it as a platform, and then it becomes interesting."
Grosjean "not yet gone"
Maldonado is confirmed, and Lopez is keen to point out PDVSA funding aside, continuity is important: "Switching engines again and doing all sorts of stuff, you really want to do it, kind of being able to base it on a team that knows how to work together."
Now comes the wait to see who the second driver might be.
A few weeks ago Romain Grosjean would have been a no-brainer for a Total-backed works Renault project, but the Frenchman now has a Ferrari deal on the table that would see him drive for Haas in 2016 and then move into a works seat.
Whether that deal is now a formality, as many suspect, remains to be seen.
"I'm in a bit of a tough situation," says Lopez. "Because I also happen to have him under management outside of Lotus, it is true that he knows what he wants to do, he'll do the right thing when he has to do it.
"He's not yet gone so we'll see..."