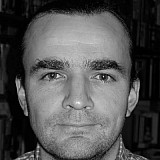 Lewis Hamilton and Mercedes made it look pretty straightforward as they cruised to victory in the Canadian Grand Prix. But, as Adam Cooper reveals, there was much more to it than what was seen on track.
Against the odds, the Canadian Grand Prix proved to be an uneventful race.
There was some action down the field as quick drivers who were out of position, notably Sebastian Vettel and Felipe Massa, came through the field, but with no safety cars to mix things up, no rain and a simple one-stop strategy the default choice, it all looked pretty straightforward for Lewis Hamilton and Mercedes – from the outside at least.
However, as the team radio conversations suggested, there was much going on behind the scenes, and the guys on the Mercedes pit wall could not relax until both cars had safely crossed the line at the end of 70 laps.
Montreal is and always had been about two key parameters, namely fuel consumption and brakes. Hamilton and Nico Rosberg had to focus on both for the whole race, and the gap between them ebbed and flowed as one or the other slipped into the danger zone.
More factors at play
Hamilton had the advantage on brakes as he was in clean air, and Rosberg had the edge on consumption as he was in his teammate's tow. It's not quite as simple as that, and other factors were at play, but in essence that was the game that unfolded on Sunday afternoon.
"It's one of those races where even if it all goes well there's a lot of paddling under the surface," Mercedes's Paddy Lowe told Motorsport.com.
"It was great to find as the race started to pan out that we had a nice buffer to all our competition. It's a great position to find ourselves in, particularly when Kimi had spun.
"Of course you'd love at that moment to say, 'Ok guys, hold position, save the car.' But we can't do that, because we really want our guys to race. What that leaves you with is the challenge of letting them race but keeping the brakes within limits, the brake material, brake callipers, fuel consumption.
"We had a few other things which were a worry overnight. So stressful on the pit wall, but we got there in the end..."
What we heard most about on the radio was consumption. There was some fascinating chat when Hamilton was told to lift and coast, and having asked if he should do that at 100m, was told that 50m would do.
Later he was encouraged to move to 100m, and after saying 'I thought I was safe at 50m,' he was told that when he pushed consumption ramped up. In other words, in those closing laps Hamilton was still very much on the edge as he tried to stay out of range of Rosberg.
"I think because Nico was in my tow he was able to save more fuel," said Hamilton. "Naturally when you're behind someone you use less fuel. And for me, I thought I had saved enough but I needed to save some more, so through that period I was just fuel saving.
"I was managing the gap within a second but I was saving a lot of fuel, and then once I'd saved enough, I was able to get on it a little bit more.
"But I only really needed to answer to the lap times Nico would do. If I could do a tenth or two faster, that would be fine. So that's what I tried to do – just tried to manage it and bring the car home safely."
Busy race for Rosberg
Rosberg meanwhile had his own hands full as he tried to keep the pressure on Hamilton while dealing with brake temperatures that became critical around a third of the way into the race.
"I lost out in qualifying of course," he told Motorsport.com. "And once you're on the back foot Lewis has the same car, we know he has good pace, and it's difficult to overtake. Of course the brakes were very marginal, and then being behind makes it even more marginal for me.
"A lot of times I wasn't even able to attack, because the brakes would have overcooked, so I had to stay back for large parts of the race. They were on the limit generally because this is the worst track for them, so then were on the limit, and being in the slipstream makes it even more difficult to try and cool them.
"That of course hurts, because just when I need to put the pressure on when he needs to save more fuel, because he was struggling with fuel, I can't because of the brakes. That of course hurt the attack."
In one fascinating radio snippet we heard him ask 'How's the other car on fuel?,' he was told 'Can't comment, can't comment.' Was the repetition of that specific phrase code for better, or worse, than you?
Mercedes is not going to translate for us, although Rosberg insisted that he didn't know how Hamilton was doing.
"I would have loved to have known his situation because then I could have planned my attack properly. But it's banned to give that information, so they weren't able to."
Brakes a bigger worry
Fuel may have dominated the radio chat that we heard, but Lowe insists that brakes, and particularly Rosberg's, were what caused the most stress on the pit wall.
"To be honest the fuel was one of the easier aspects," he said. "I think brakes were more difficult than fuel. There was a point at which one driver had more margin on fuel than the other, then it swapped the other way. Fuel was fine, it was just we had to keep an eye on it.
"The thing that was dominating on Nico's car was that he had a bit of a critical brake issue in the mid-part of the race, and that was more dominant than the fuel for him. There came a point at the end of the race where we were able to release him from that. "
So was Rosberg's issue purely down to running in Hamilton's slipstream?
"It might have been that, or some aspect to do with the brake balance they are running and so on. Since we've raced in Montreal this has been the most difficult race to get through on brakes, there's nothing new in that. But overall it was not as bad as I feared."
In the end it all played out perfectly for the team, and there was no repeat of last year's ERS nightmare, which had been addressed with belt and braces cooling for this race.
It may not have been the greatest Montreal race we've ever seen, but at least there were two guys up front pushing hard, taking their equipment to edge, and running a couple of seconds apart for much of the race.
The worrying thing for the show was just how far behind everyone else was, although it's obvious that we didn't see Ferrari's true potential.
"I think we must not underestimate the upgrade they have brought because we have seen a very strong pace on the Friday," said Toto Wolff.
"Maybe these bits have made them on to the car or not in the mapping they would have wanted to run, my assumption without really knowing it it is we haven't seen the best of Ferrari today.
"Sebastian had a very difficult Saturday and started from the very back. He had a messy race with a shunt with Hulkenberg, he ran into backmarker traffic.
"And Kimi obviously spun, and that does not make a two-stop work. So let's not underestimate them. I think they will bounce back strong in Austria."