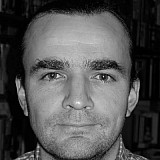 Free compound choices, 18-inch wheels, a new tender for 2017 - Formula 1's tyres are back in the spotlight. Adam Cooper analyses what can be expected in the near future.
Tyres have come sharply into focus over the past few weeks, and not because of any Pirelli related dramas in recent races.
Instead it's the future that's being discussed, and specifically the role of tyres in shaping how the sport will develop.
Pirelli's current F1 contract lasts for just one more season, and with the tender for years 2017-19 already out, it's inevitable that there's talk of a strong bid from Michelin.
At the same time, the Strategy Group has agreed on changes, with wider tyres already on the agenda for 2017.
Meanwhile, Pirelli gave everyone food for thought when Martin Brundle did a couple of demo laps in a GP2 test car equipped with 18" tyres around Monaco on Friday. Following last year's outing with Lotus at Silverstone, it was another indication of what might be possible.
For 2016, the Strategy Group already voted through the suggestion that teams should be allowed to chose their own compounds.
There are obviously some provisos – the choice will have to be made many weeks ahead to allow Pirelli to make and ship the tyres, while some choices, such as super-softs at Monza, will be outlawed on safety grounds.
"You could imagine there could be an extreme situation where somebody does something really crazy," Paul Hembery said this week. "And that would look bad for the sport, and look bad for Pirelli, and look bad for the team.
"I don't think many people would remember that the teams made the decision, it will always be our responsibility. So we have to find some middle ground which gives some flexibility to the teams, and still allows us to be sure of what's being used. So that's what we're looking at."
Free tyre choice on the cards
Pirelli has accepted the compound choice idea – which only emerged just before the Spanish GP – but it has some suggestions of its own. The details have not been made public yet, although Hembery has hinted at a bigger range of six compounds, for example.
"I think we've got an interesting proposal. The correct process is obviously that we take it from the FIA through to the teams, but certainly the initial reaction is very encouraging. We thinks it goes a step better than what they are suggesting."
Hembery doesn't object to the general idea of teams having flexibility, and allowing them to seek a strategic advantage.
"Let's take the Barcelona race, where some teams maybe were struggling to get the harder choice that we had working, and they were feeling that Mercedes were able to do that.
"That situation we've seen in the past. In the years before Red Bull, when they had a lot of downforce, could always make the harder compounds work, and were pushing obviously most cases to have harder compounds. Now they want softer compounds.
"It depends on the competitive scenario at the time. The main point is that the teams feel that maybe they could adopt a different strategy if they had a little bit more choice."
As stated previously Pirelli's fear is that it will get the blame if teams make extreme choices, such as using a super-soft in Barcelona: "It's going to do three or four laps, and that's no good really, that's not what we wanted to do. We did that a few years ago and there were complaints, we felt we couldn't allow that to happen again."
That sort of thing might force Pirelli to make the super-soft less "racey," but Hembery says that wouldn't happen.
"That is one approach you would take if you thought people were going to do something you weren't happy about, you'd then shift everything to conservative, which defeats the object. That's what you wouldn't do.
"We said we'll take on board what they are trying to achieve – which is what I say to people – tell us what you're trying to achieve first before you make a change. We've understood better what the target is, and as I said we've come up with a solution which is different to today's, but we feel will deliver something good."
There are lots of details to be determined for 2016. For example, the lead time for choice means that teams will be choosing tyres for the early races before they have even tested their new cars, and thus determined whether they are relatively harder or easier on the rubber.
"It will be good fun, won't it!" jokes Hembery. "They haven't thought it through. Maybe we'll make them choose the whole year, and then it will be even more interesting. It's a good point. There are practical aspects of the change which need to be taken into consideration.
"I would think in a couple of weeks we can give you an idea of what we're proposing. We think it will be an interesting one, and it will be good for the sport, which is the main thing."
Low-profile tyres a real possibility
Meanwhile, Friday's brief demo run by Brundle was an opportunity to showcase 18" tyres. Is the GP2 project just a step towards low-profile rubber coming to F1?
"It could be F1, I think that's really just to say to people we can do it if you want. We were quite pleased to see the decision to move to a 420mm rear tyre, we feel that gives a very big visual impact.
"Today we make tyres much wider than the F1 tyres for the high performance cars, so that makes it a little more visually important. The hole in the middle – 13, 18, 19, they'd need to decide what they'd like to do.
"There are two schools of thought, obviously they'd like to go towards 18", 19", closer to road cars. The other school of thought is that all our current circuit tyres are 18" really, so it actually differentiates F1, bizarrely, away from what everyone else is doing.
"I think the marketing department would like to keep 13" – a nice big sidewall, nice big branding on there that we don't have to pay for! Every cloud has a silver lining. We'll do what the sport wants ultimately, we'll try and find solutions to what they want."
Cost a consideration
One key issue is cost. With different wheel sizes, suspension and brakes will have to change substantially, and that means more money spent by the teams.
"There's certainly a cost comment, and also that F1 should have a certain type of look, ultimately, so it does look like an F1 car.
"And the tyres have defined that for a great many years now, I don't think there's ever going to be a perfect solution to that. Would we sell more tyres by having 19" F1 tyres? Probably not, in reality."
And as is so often the case in F1, any change has side effects. There would be a substantial increase in weight just at the time when there's a move to find speed by taking weight off the cars, which is a driving force behind the move for refuelling.
"Look at GP2, it's 4.5kgs per corner more [with 18"]. It's a big wheel... I've got a feeling that we'll end up with a much wider tyre, but on 13". That's my feeling as to the direction we'll have."
Even if wheel dimensions stay the same, the wider tyres and substantial increase in speeds will mean that Pirelli will have a lot of work to do for 2017. The timetable is tight.
"We'd like some testing. If you are having cars going 4-5s quicker, you don't want to end up in February at a cold Jerez the first time you see a car lapping 4-5s quicker.
"That needs a little bit of thinking out for next season, if we do stay in the sport. I'm quite sure we'd want to be doing some work in October, November, December, before the start."
There's another issue: "The tender identifies that you need to supply all the tyre data within December this year for 2017, which is quite a challenging thing when you don't know the tyre sizes. We'll see what we can come up with..."
No tyre war yet
As Hembery says, there's no guarantee that Pirelli will be around in 2017, as the tyre contract is up for grabs.
Michelin has indicated its interest – with provisos such as a move to low profile – but there is a school of thought that having both manufacturers involved, and hence a tyre war, would benefit the sport.
Would Pirelli want to take on a rival?
"The tender document has come out and that says single tyre until 2019, and that's reflected in what the teams want.
"That's a situation that they want to maintain. I haven't got anything more to add to that. That's an academic question that has no real answer because there are so many variables.
"I can't say no we don't want it, or yes we do. Because you don't know what parameters you'd be involved in.
"Could you test, is it going to be done all on simulators, how many teams have you got to supply? There are so many variables involved."