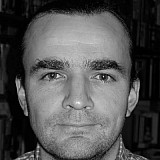 The Russian Grand Prix provided a very good afternoon's entertainment, but the race could have been a thriller had Nico Rosberg not been robbed of a chance to beat Lewis Hamilton, as Adam Cooper explains.
As the slightly delayed constructors' title celebrations got under way at Sochi on Sunday night, the one blip on the Mercedes radar was Nico Rosberg's early retirement from the race.
It virtually killed the German's already slim chance of overhauling Lewis Hamilton, and robbed fans of what could have been one of the most intriguing on-track battles of the season between the pair.
But the race still provided a very good afternoon's entertainment.
Last year, there was a perfect storm of bulletproof tyres, no safety cars and extreme fuel saving, which together turned the inaugural Russian GP into one of the dullest races of 2014. This time around there were incidents, safety cars, overtaking, strategy variation and one of the most dramatic final laps seen for a while.
However, it would have been even better if Rosberg and Hamilton had fought for the duration. Nico had the edge on his teammate throughout qualifying, and he also did everything eight at the start, while Hamilton's lurid off track moment at Turn 3 showed just how keen he was to get past.
It was under the safety car dispatched for the Hulkenberg/Ericsson incident that Rosberg first experienced a problem with his throttle pedal. He expressed his obvious safety concerns on the team radio, but the more immediate problem was that it began to push him off the road when he lifted off and braked.
"The change happened during the safety car already," he explained. "So right after the start actually, and from then on I couldn't come off throttle. So I was doing all the corners with throttle on and then eventually it was so much that I couldn't get around the corners any more.
"It was one big step on the safety car already as it came towards me, and just another small one afterwards which meant that it was the end of it. I was trying to take my leg off the pedal, but then the knee would come up and I couldn't steer any more, and so it was different problems coming in there."
Early exit for Rosberg
Having lost the lead and then a few other places, Rosberg had no choice but to head into the pits, where the team found that nothing could be done. As is so often the case in these situations, it was a well-proven component, and its failure a complete surprise.
"I don't know the facts and figures at the moment, but it's not something we've changed this year," Paddy Lowe told Motorsport.com.
"It's a reasonably stable part, there's not a lot of performance in throttle dampers. You just have to design them and build them right. We tried to fix it, but it was a mechanical problem with the pedal."
It's not the first mechanical issue that Mercedes has hit in the past couple of months, despite the huge efforts made internally to ensure that these sort of things don't happen.
"It is frustrating that this happened today," said Lowe. "It's a great disappointment that we've let Nico down, and it's clearly put a very significant dent in his drivers' championship.
"These things have a habit of turning up randomly, and it's not related to the time of year particularly. It just shows that the project to improve reliability is not over. We've made a lot of progress since last year, but it's a long game, and we have a lot more work to do.
"We're already awake on that, it's something that's always at the front of our agenda. We need to be better, you can't pick your luck, we just need to take luck out of the equation..."
Sunday drive for Hamilton
With Rosberg gone, the race was Hamilton's to lose. He was told from the pit wall: "Your teammate has retired. Let's re-focus and get on with this race."
Even before the second safety car came out Hamilton was also told that he didn't have to worry about fuel saving, and which point he banged in the fastest lap and extended his advantage on Valtteri Bottas. He was 3.6s ahead when Grosjean crashed and the field was neutralised.
After five laps of safety car running, any concerns about fuel were well and truly gone, and there was also plenty of life left in the tyres. Lewis put in a series of fastest laps and not only rebuilt the gap over Bottas but continued to extend it to as much as 10.1s before the Finn pitted.
When all the stops had unfolded, Lewis held a lead of 13.1s, but this time over Sebastian Vettel, who had easily jumped the Williams driver. The gap then stayed remarkably stable thereafter at 12-13s as Vettel kept up a good pace, while the leader was hampered by an unexpected problem.
"We had an issue with the rear wing," Lowe explained. "From about mid-race we saw a temporary loss of downforce in the braking areas, which was probably due to some form of contamination [ie debris]. So we were just warning him about that, and keeping an eye on it."
The worry was not that there would be a failure, but that Lewis might arrive at a corner with less downforce than expected, and find himself in trouble.
"Towards the end of the race it actually got a bit worse, and we told him to not to use the DRS in case that disturbed the contamination and did something much worse. We could see from the nature of the thing that it was not a structural issue, so there was no concern over absolute safety in terms of mechanical failure. Other than that it was quite a clear race..."
Lewis managed to keep the gap to Vettel as high as 11s with three laps to go, and only then did he allow it to drop to 8.3s, 7.5s and finally 5.9s as he cruised home. "A lot of that was just management of this rear wing thing," said Lowe.
The action behind
There was much going on behind the champion-elect. Vettel put in a charging performance, outfoxing his team mate and earning yet another strong podium, and putting himself on target to pip Rosberg to an unlikely second place in the title battle.
Bottas was mightily unlucky to lose what would have been a valuable third place, while Kimi spoiled what had otherwise been a respectable weekend with a move that could politely be described as optimistic.
The real intrigue in Sochi was provided by the variations in strategy that we saw down the field, something that seemed unlikely at a track where, even with softer tyres than last year, a one-stop was a no-brainer.
Four drivers towards the rear of the grid took a punt and started on the prime tyre, namely Felipe Massa, Pastor Maldonado, Fernando Alonso and Marcus Ericsson, although the latter didn't get very far.
Given that he was so far out of position in 15th on the grid, Massa's progress was always going to be interesting to watch, and in the end attrition ahead helped him to move up to fourth.
The strategic balance was further mixed up when the Grosjean safety car came out on lap 12. With 41 laps still to run, it was a long way home for anyone who chose to stop, even allowing for what was clearly going to be a lengthy clean-up. But some drivers and teams decided it was worth a punt. Here's how things shaped up at that point:
1: HAM
2: BOT
3: RAI
4: VET
5: PER – pits for primes
6: KVY
7: RIC – pits for primes
8: NAS
9: MAS (started on primes)
10: MAL (started on primes)
11: SAI – pits for primes
12: BUT – pits for primes
13: ALO (started on primes but pits for options second time around)
14: VES (switched to primes on lap 1)
It was a bold move by Perez especially, given that he had already overdelivered by getting into fifth place, and he was potentially putting that at risk.
"It was a very aggressive strategy, and it put him in a place where he could take the opportunity," Force India's Bob Fernley told Motorsport.com. "Whilst it was aggressive, I thought that it was something that more people would have tried."
While there have been seasons when the Force India was particularly kind on its tyres and such strategies were commonplace, this year the car is not especially strong in that area. But as history has shown again and again, Perez is particularly strong when handed such a chance.
"I wouldn't say we have any major advantages over anybody else," said Fernley. "In the past we've had very good tyre life, but this wasn't the case, it was a case of just taking the bull by the horns and having a go at it.
"Our tyre engineers are very conservative, we were never going to make it from about five laps in! It was one of those things where on the pit wall we felt we could deliver it, and sometimes you've just got to take that opportunity and go with it. It was the difference between having a good race, a solid programme, and having an exceptional race..."
Raikkonen takes out Bottas
Checo was the focal point in the latter half of the race as he held third place with Daniel Ricciardo, who had followed the same strategy, riding shotgun. Would their tyres last and allow them to keep Bottas and Raikkonen at bay?
In the end that little scenario unfolded in spectacular style as the Red Bull retired and then Perez didn't quite make it - only for the two Finns to collide and hand back third place.
"We were telling him to take car of the tyres," said Fernley. "He was saying he can't do any more, so we were just balancing in between the two. At the end of the day, he delivered. There was a little bit of an element of luck, because we had run out of tyres, and obviously both Valtteri and Kimi got past us.
"It's just unfortunate that he couldn't keep them behind, and obviously then there was a little bit of fortune! And as it happened even if we'd lost the two places it wouldn't have been any worse for us than we had done a normal strategy."
As noted, Massa's strategy of starting on the primes paid off with fourth, while Maldonado used the same schedule to land seventh. They were split by Kvyat and Nasr, who also tried an unusual approach – sticking on the supersofts during the safety car, and running as late as possible before going to the softs.
On a day when Bernie Ecclestone and Pirelli marked the signing of a new commercial deal Sochi provided a timely reminder of how tyre strategy can enliven races, even without dramatic levels of degradation or multiple stops.
With the championship now a given for Hamilton, let's hope the last four races have some more action further down the order.