Get alerts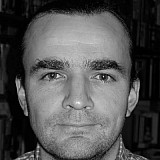 F1 drivers have entered the debate over Formula 1's new qualifying format after telling the FIA they did not like the idea this week. Should they get more involved in the rules process? Adam Cooper explores.
During pre-season testing a group of F1 drivers met with Charlie Whiting in the FIA motorhome in the Barcelona paddock.
It's not unusual for these folk to meet – they do it on the Friday afternoon of every grand prix weekend, as the drivers' briefing has long been a routine part of the schedule.
The difference on this occasion was that this was an informal gathering, which gave the drivers the opportunity to discuss matters of moment with the FIA, such as the elimination qualifying system.
It demonstrated that the governing body is open to the idea of keeping the drivers in the loop, something that hasn't always happened up to now.
With the qualifying tweaks having put the spotlight on who is involved in F1 decisions, Lewis Hamilton was one of many who suggested more consultation with drivers was essential.
"I think the drivers should be consulted and be involved more," said Hamilton. "We do have some ideas of what could be better.
"We do know what's not good in the car, particularly the drivers who have been driving for 10-15 years. We've been through all the different rule changes and know which ones worked and which ones didn't."
More debate
Hamilton is right, of course: the drivers have no formal representation in the decision making process.
However, they are being kept in the loop more than they were in the past, and in fact they were informed about the idea of the elimination qualifying system long before last week's FIA gathering in Geneva.
And yesterday's Barcelona paddock meeting was a further sign that, slowly but surely, the times are changing.
The forum for any discussions is the Grand Prix Drivers' Association. The GPDA's role has long been associated purely with matters of safety, and the organisation has always had to tread carefully when it comes to other subjects.
However, under current chairman Alex Wurz, the organisation has quietly broadened its horizons, while always acknowledging that the other key players remain a little wary when drivers take an interest in the bigger picture.
Fan survey
One development that clearly helped to justify those discussions was the GPDA Global Fan Survey, conducted early last season in association with Motorsport.com.
It gave the organisation a special insight into what the public wants, and given that it was endorsed by Ecclestone, it's entirely logical that its results have helped the GPDA to at least contribute to the debate about the future.
"The good news is all the emotions being shown by fans and drivers and people involved," Wurz told Motorsport.com. "It still means we love the sport, so that's the good news.
"Sometimes from the outside we all wonder how processes and changes are done, discussed and implemented in F1. Also by the nature of human beings, not many people are up for change. But we know all of that.
"I have to be honest, over the last 12 months we've had quite a lot of discussion with the FIA, with Charlie Whiting and Bernie over what we found with the survey. And also what the drivers think.
"But we have done that to not cause a lot of friction, and we have done that behind closed doors, and in a relatively confidential environment."
Wurz says that the survey results have played an important role.
"Definitely I could name a few things which we achieved, and the survey did stop them changing the entire race format. So on things like this there was an influence," he said. "The way some of the rules are made now, there is still room for improvement.
"You have to understand it's a business, and there are various interests. The way we have our voting, with the teams being involved, with Bernie, FOM, the FIA, politically it's a very complicated landscape, and they are not always the most straightforward results out of these meetings."
January heads-up
The previously-mentioned discussions about qualifying took place at a meeting in Monaco in January, where Wurz was joined by local residents Felipe Massa and Nico Rosberg.
Cockpit protection was the main subject that day, but the elimination system also came up.
"It was discussed," says Wurz. "We actually had a special meeting where the FIA went to Monaco. We invited all the drivers – if Lewis has checked his e-mail, I don't know!
"So there was a communication, and they explained it to us. There was no option that we could boycott it. We had some concerns, we had some input. We definitely didn't decide it, or define it. But they did listen, there was a conversation going on.
"At the time it was discussed that maybe it should come for 2017, not as early as '16. But it was explained, and we just tried to productively raise questions to see what happens, for example with red flags.
"And especially with me now being a TV expert. The format before was very good in terms of selling TV ads, so it was make sure you can still go along with your major client in F1 – the major client of F1 is the TV stations, as they're paying half of our bills in F1. So there was a conversation. Did we have a chance to stop it? No."
Massa and Rosberg were the only current drivers present at that particular meeting, but Wurz ensures that everyone else was kept up to date.
"Unfortunately we wanted to have more drivers, but it was the beginning of the year. I spoke to quite a few on the phone about the meeting, and we had other meetings and conversations before, and an endless amount of e-mails.
"We do regularly use the survey results. The way we feel about handicap weight, for example, it's definitely not the way to go."
New structure
Wurz would love to see a more structured approach to rule-making: "The core message at the end of the day is it all goes back to the business model of F1, how F1 is run as a business. With all the individual changes, as Martin Brundle said very nicely, it would first need a masterplan."
Should the drivers be in a position to stop the more radical proposals?
"Maybe not stop, but definitely have influence," added Wurz. "The drivers' influence has to grow with building up a relationship, building up trust, which is why we're not discussing everything in public.
"As much as we want to talk to the media, just to be open and explain to the fans what's happening, sometimes that causes more friction than help."
New 2017 cars
While the qualifying system grabbed the headlines last week the 2017 aero rules were also a focus of the Geneva meetings. We won't have the ultra high downforce levels that some wanted, but the cars will be faster.
"Generally the drivers are in full agreement that the most exciting part of F1 and race cars are cornering speeds. We are almost similar to the lap times of the fastest times in F1, but it's because we have these amazing power units and power outputs, but when it's really fascinating, when a driver comes in with a big smile, is when your head is ripped off because of so much g-force.
"In Barcelona Turn 3 we are almost 40km/h slower, partly down to the tyres, and especially aero, but also partly down to weight.
"The drivers are pretty surprised that the weight of the cars is going up again in 2017. Weight is not only massively jeopardising for cornering speeds, but also for safety.
"If you spin, you have a higher mass pushing the car for the impact. At the end of the day we would love lighter cars, but it's not feasible with all that technology inside. "
And are the drivers happy with the direction chosen for 2017?
"Definitely, everyone wants it, we want to go as fast as possible, especially in corners. This is when it's cool. I personally believe that when the driver comes in and he's happy you will realise, 'My God only the most talented guys can go to the limit of these cars,' and the fans will believe it. Not only believe it, for them it will be the most authentic message if the driver is happy."
The downside of higher downforce is that many fear it will make following other cars even harder, and that we will see fewer overtaking moves. Wurz says that hasn't been a matter of discussion among the drivers.
"No it hasn't. Another fundamental question is do we want to have football [scoring], or do we want to have basketball? Traditionally we always had football, because an overtaking manoeuvre by the best against the best in similar cars by logic is difficult.
"But, and here is one of my major points, there is this assumption that there must always be overtaking, and I don't think this is the case at all. It must be very competitive sport, where we see heroes and zeroes.
"In a split second we see failure, we see heroic stuff. And maybe one or two really big balls overtaking manoeuvres will be way more exciting than 25 to easy overtaking manoeuvres."
There are plenty of hurdles to get over before we get there, but it is clear that drivers remain very much a central part of this sport.