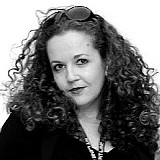 The absence of the German GP has left Formula 1 with one race in six weeks, a situation that is not beneficial for the sport, as Kate Walker explains.
Designing the Formula 1 calendar is not a simple affair. Scheduling grands prix involves taking into account seasonal weather variations, ease of transit between host countries, possible conflicts with national holidays and other major sporting events, and much more besides.
But F1 is facing a fairly unique situation right now, for there is going to be a six-week spell where there is only one race. That could have a big impact on its profile against other sport.
To come up with a schedule that makes everybody happy is a labour worthy of Hercules, and it is no surprise that the release of each year's ratified calendar is met with moans and groans from some quarters.
But is there such a thing as a good or bad F1 calendar?
The 2015 schedule is one that has been subject to much criticism, as the distribution of the early fly-aways meant that members of the travelling circus had to decide between a long month being away from home, or multiple expensive flights from Europe to Australia, Malaysia, and China.
The end of the season presents a similar challenge.
Irregular scheduling
In the main, the European summer season has been untouched for years, and planning a summer of F1 attendance - or TV viewing - involved repeating familiar patterns.
But the inability of the Nurburgring to host its scheduled race in mid-July meant that the British Grand Prix is followed by a three-week gap to Budapest, which is itself followed by the three-week summer shutdown.
Where calendars of years gone by had races taking place regularly every fortnight, 2015 gives us a summer in which there are three races spread across the seven weeks between (and including) Silverstone and Spa.
Or, to put it another way, the six weeks after the British Grand Prix will have just a single race - the Hungarian GP.
While the extended gap is an aberration caused in this instance by the Nurburgring's financial failures, the (temporary?) loss of the German Grand Prix only serves to demonstrate that no event is safe.
The in-built annual escalators that form part of race hosting contracts make it increasingly difficult for European tracks to afford their races, and there is no guarantee that surprise gaps won't feature on future calendars.
New compressed calendar
Perhaps to safeguard against just such a possibility, the draft 2016 calendar that was doing the rounds in April has been compressed - 21 races in 34 weeks, 12 of which have been provisionally arranged as six back-to-backs.
From the perspective of the teams, it is a big ask. Those who travel to races will have a longer winter to spend at home (most likely in the factory working on cars, and not with their families), and they have lost the chance of a 'normal' summer holiday when schools are shut.
As a job, F1 is a demanding mistress, and the greater demands posed by the 2016 calendar are going to be as tough on families as a real mistress would be.
Psychologically, the loss of a full three-week summer shutdown will be difficult. The August break is the only time in which teams can fully relax in the knowledge that everyone else is relaxing too - those days spent by the pool aren't time lost in the championship fight, as every team is in the same position.
Employees will still be allowed to take leave, but the emails and phone calls will keep on coming and any break will be in name alone.
Where the provisional 2016 calendar is strong is in the potential fan appeal. The circuits visited might not all be classics - how many of the real classics remain these days? - but with either two or three races per month between April and November F1 will be a regular presence on radio and television.
That regularity, which has been sorely missed in recent years, makes the sport far easier to follow.
A first official provisional version of the calendar may well appear after the FIA's World Motor Sport Council meeting in Mexico this week, and it could be very different from the April draft.
But if it is to be a "good" calendar it needs to offer grands prix at regular intervals, both for ease of TV scheduling and to ensure that the watching fans don't have time to forget the narrative arc of the season to that point.
Formula 1 is a story we tell chapter by chapter, and no good narrator leaves months between cliffhangers.