Subscribe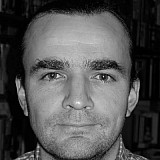 This week's revelation that Mercedes is taking legal action against an outgoing employee has reignited memories of the famous McLaren/Ferrari 'Spygate' scandal from 2007.
But while the departing Mercedes power unit engineer at the centre of the latest 'spy' allegations may not be joining Ferrari after all, the ongoing legal case has put a sharp focus on the age old problem of how F1 teams and engine manufacturers protect their intellectual property.
Everything changed, of course, with 'Spygate', which resulted in $100m fine for the British team.
That investigation served to show just how much forensic computer experts could find out when they went trawling through a team's servers, and it taught everyone in the sport that if they misbehaved with confidential information, it wasn't easy to cover their tracks. Eventually, they would get caught.
The current situation serves as a wake-up call for both employers and employees, and the court documents submitted by Mercedes make for a fascinating case study.
Plus, as an added twist, it has now emerged that Hoyle might not be joining Ferrari anyway.
A Ferrari source told Motorsport.com that, while there had been discussions between the team and Hoyle, no agreement had been reached about him joining Maranello.
"There was some contact, but it was very informal," said the source. "It was with us and presumably with other teams. But there is no contract between Ferrari and Mr. Hoyle."
Highly rated
Hoyle is a well respected figure in the industry, as testimonies from former colleagues on his Linkedin page suggest. He worked for Prodrive from September 2001 to September 2008, latterly as Senior Engine Development Engineer on the Subaru rally team. After a spell at Pi Research, he moved to Cosworth in 2010, where he worked as Principal Formula 1 Engine Calibration Engineer.
In May 2012, he joined Mercedes AMG High Performance Powertrains as one of four Performance Application Team Leaders. He signed his current contract in December that year.
The court documents indicate, in great detail, what Hoyle's contractual obligations were in terms of confidentiality and so on, and outlined what would happen should he decide that he was going elsewhere.
In a document liberally laced with legal jargon, the well-known phrase "garden leave" is officially used to describe that process.
Mercedes also details its "USB Storage Pen Device Usage Policy," which says that: "the devices provided by HPP will be the only devices for use under HPP IT security compliance and encryption requirements. The use of any USB devices other than those provided by HPP is strictly prohibited."
In other words, everyone is told that you can't save data to any old memory stick, thus, in theory blocking the easiest way for someone to smuggle out information.
On May 21, 2014, Hoyle told his bosses that he would resign as of December 31, 2015. The court documents say that "sometime shortly after May 24, 2014, HPP became aware that Mr Hoyle intended to join Ferrari after leaving HPP."
Despite the knowledge that he would be leaving to join a key rival, it was business as usual for almost 11 months, and Hoyle carried on with his usual F1 duties. It was only on April 16 this year that the picture changed.
Moved away from F1
On that day, Hoyle met with Owen Jones, his line manager and HPP's Head of Performance Engineering, and Michael Nash, the Head of Human Resources.
At the meeting Hoyle was told that he had now been assigned to duties unrelated to F1, essentially on the basis that his move to Ferrari was getting closer. He was due to work out the remaining 37 weeks of his contract with no ongoing involvement with the F1 project and, crucially, no access to past data.
Mercedes says that Hoyle was informed that he "should not view or try to access information relating to F1 projects," and that "the purpose of placing him on alternative duties was to protect HPP's intellectual property, and prevent him being put under pressure to disclose technical information to Ferrari."
On the same day, Hoyle was sent a letter confirming that HPP "wished to manage the intellectual property that you are exposed to," and that doing other projects would ensure that he would be "simply unaware of our latest technical development."
Thus, from April 17 Hoyle was assigned to road car and DTM projects.
This is standard stuff, the sort of thing that happens all over the racing business. Anyone changing teams knows that at some stage they will be cut off from the flow of current information, and any future employer knows that their new man will be going through that sort of process.
Some people are completely cast adrift; Hoyle, at least had a job to go to, and something to do with his time.
Mercedes reveals some fascinating details about extra steps that it takes in such situations.
Hoyle had to hand over his original HPP laptop, and he was given a replacement that had been "rebuilt" so there was no data remaining from its previous user.
His factory swipe card no longer gave him physical access to the F1 department at Brixworth. He was even assigned a new company email address, so that he didn't receive any F1 information by accident, and new log-in details, so that he couldn't access "the F1 restricted areas of HPP's computer network."
However, Mercedes alleges that Hoyle did not comply with those restrictions, and broke the company rules even before he was moved away from the F1 project, by improperly taking or downloading data.
Mercedes appears to have first discovered that there was an issue on September 23. On that day, he was apparently caught reading a report on the Hungarian GP, to which he should not have had access.
The court documents say: "Mr Hoyle opened on his laptop screen the Hungarian Grand Prix race report.
"When Mr Hoyle's former line manager, Owen Jones, approached Mr Hoyle's desk where the race report was visible on Mr Hoyle's laptop, Mr Hoyle disconnected the cable supplying power to the laptop, thereby shutting down the laptop. Mr Hoyle did this in an attempt to conceal his wrongdoing."
This incident triggered a major investigation that ultimately involved 167 man hours of HPP personnel time, as well as input from two forensic computer analysis firms, Stroz Freidberg and CCL.
Their conclusions are set out in detail, and it's not just about computers. It's claimed that Hoyle "removed from HPP's premises the hardcopy documents listed in Schedule A [the list is not in the public domain], each of which contains confidential F1 information."
The main allegations concern documents that Hoyle is said to have saved to his new company laptop after April 17, including the following, although the implication is that more were involved:
• A race report from the Hungary 2015 Grand Prix which took place on 26 July 2015.
• Mileage and damage data relating to HPP's F1 engines in the 2015 F1 season until 14 September 2015.
• Files containing the code required to decrypt the raw data files.
• Files relating to the compressor performance of HPP's F1 engines.
• Encrypted raw data files, containing very detailed data about engine performance, used to produce the race reports.
Mercedes names another list of confidential F1 documents, 'Schedule B,' which has not been detailed.
In addition, there's a third list, 'Schedule C', which Hoyle is alleged to have downloaded to his mobile phone. As noted, employees are only allowed to use approved USB devices.
Mercedes also alleges that Hoyle downloaded files to other devices he personally owned, including a Toshiba laptop, an Acer tablet, two different micro SD cards, and a Kingston USB external hard drive.
In March 2015, when he was still on F1 duty, he is also said to have uploaded a Microsoft Excel file to an external website.
Mercedes adds that Hoyle was well aware of the restrictions under which he was supposed to be working, and that he took "anti-forensic steps to conceal the fact that he had saved to the laptop confidential information," including deleting files, running a disc fragmenter programme, and "copying large numbers of innocuous files to 'fill' the hard drive of the laptop, overwriting the deleted material."
In legal terms the main thrust of the case is the damage potentially caused to Mercedes, who say that "unless restrained from misusing HPP confidential F1 information, Mr Hoyle may continue to misuse, including by reviewing, such confidential F1 information, causing HPP to suffer loss and damage, in that its competitiveness will be impaired, with negative consequences on its profitability."
Unlawful advantage
Although the matter now appears to be academic, the court documents make it clear that Mercedes had serious concerns about Ferrari getting a direct benefit, saying: "By reason of his unlawful conduct... Mr Hoyle and potentially Ferrari have gained an unlawful advantage."
Mercedes makes it clear that Hoyle was supposed to be kept away from information "such as analysis of the performance of, and refinements to, HPP's F1 engine during the 2015 season," and he had "defeated or undermined the said purpose."
They say he had "refreshed his knowledge and/or memory of confidential information that pre-dated April 16…."
In other words, he had more F1 information in his head than he should have done at that stage had he not continued to have access to it.
And this is the crucial bit. The document states: "If Mr Hoyle joins or commences working for or otherwise assists Ferrari in January 2016, he will be able to make use of the said information, whether inevitably, inadvertently, or intentionally.
"Such use will be to Mr Hoyle's advantage, in the performance of his duties on behalf of Ferrari, and thereby to Ferrari's advantage."
New goalposts
The key point Mercedes makes is that while it was prepared to let Hoyle join Ferrari in January 2016 once he had seen out his contract over 37 weeks without any F1 involvement, the goalposts had moved, and it wanted that garden leave reinstated.
It has requested what is legally termed "springboard relief," which would keep Hoyle away from Ferrari (or anyone else) until the end of the 2016 season next November, or at the very least, until 37 weeks after the legal proceedings kicked off, which would be in July.
There's also a separate question of damages, compensation, and costs (specifically the expense of the investigation), although for Mercedes it's not about money, and documents suggest a maximum figure of £100,000.
New tensions
It's a messy situation for all concerned, and it has come to light shortly after Mercedes formally queried the Ferrari/Haas relationship by submitting questions to the FIA, albeit without specifically naming the teams that prompted its enquiry.
By coincidence that matter also involved gardening leave, in that Mercedes wanted to know what the FIA considered to be an appropriate break for anyone moving between teams. Of course, that was all about teams willingly sharing data, whereas this one is very different.
The remarkable thing is that despite the 2007 Spygate case serving as a warning for all, and despite the improvements in IT security in the intervening years, this case indicates that a key employee was potentially able to flout the company rules.
The concern for Mercedes is that the matter only came to light by chance – when someone happened to see what was on his colleague's laptop screen.