Get alerts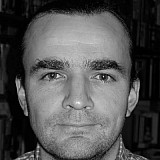 The Mexican Grand Prix was a rare case of Nico Rosberg eclipsing his newly-crowned triple champion teammate Lewis Hamilton. Adam Cooper explains how the German pulled it off.
On the surface, the Mexican Grand Prix looked like another straightforward one-two for Mercedes, but the team had to do a lot of special preparation for the unique challenges created by the high altitude.
The engineers had to do some extra homework after Nico Rosberg hit brake problems early on Friday, but overall it all ran as planned, and the team scored a crushing victory on a day when closest rivals Ferrari were left with two damaged cars.
"I think it's a credit to the preparation of the team, to be honest," Paddy Lowe told Motorsport.com. "They had put a lot of work into this, especially at Brixworth, because it's really special conditions.
"It's a difficult environment to simulate in the lab - the thing you can't simulate and run is the pressure. We'd tested only a tiny bit of it in Austin, just a bit of cooling. But it wasn't really useful, because we didn't really run it because of the conditions."
Even after honing the package through practice, there were many question marks heading into the race over tyres, brakes, and power unit reliability. There had been limited dry running prior to the race, and come Sunday, temperatures were up, which further pushed things to the limits.
"Brakes were very, very difficult at this event, I presume for everybody actually," said Lowe. "It's not a problem of wear of staying within the temperature limits. Once you go above them the wear just becomes catastrophic very quickly."
And then, in the light of Austin, there was the first corner. After qualifying, Lewis Hamilton made much of the fact that the long run down to Turn 1 gave him a great chance to pass Rosberg, but in the end he couldn't pull it off, and the two silver cars got around without problem.
"Turn 1 I wasn't worried about," Toto Wolff told Motorsport.com. "Because they know that Austin caused a lot of discussion and controversy, and it was not good for the team.
"We could have spent that time in pushing the car. You never know, but it was not a big headache."
Ironically, while the Mercs escaped the first lap unscathed, a key rival failed to, as Sebastian Vettel dropped to the back after contact with Daniel Ricciardo caused a puncture.
However, the Ferrari driver wasn't seen as a major threat, Wolff saying: "I think our boys today were a bit in their own league.
"You could see that Vettel didn't have the pace in the rest of the race, he wasn't the one that I was looking at."
"It was clear from fairly early on that it was just going to be a competition between our two," added Lowe. "A difficult prospect for Lewis to find a way round him."
The opening stint of the race saw Rosberg and Hamilton initially running one to two seconds apart, the gap ebbing and flowing as a result of traffic and Lewis occasionally dropping back a little to cool things off before attacking again.
"Your brakes are running so hot if you are following another car," Wolff confirmed. "Then you need to drop back in order to get those temperatures under control."
But getting close enough to launch a pass, or just pick up the DRS, wasn't easy.
"I was pushing the whole way it's just that you can't follow," Lewis explained. "As soon as I'd get four, five, a few car lengths behind, [I'd] lose the aero, and he had perfect aero so it was impossible to get close enough.
"I had good pace – but as soon as you get closer and closer and closer you lose all your downforce."
Valtteri Bottas had pitted for the medium tyre as early as lap 8, leaving Williams with all options open. However, the Mercedes drivers were running to Plan A, or one stop, and they had to keep their tyres alive.
Indeed, Rosberg went as far as lap 26 before finally coming in, having slightly increased his gap, while Lewis stayed out two laps longer, thus giving himself a correspondingly shorter run to the flag on the primes.
After the stops, Lewis was as much as 3.5s behind, and while he brought the gap down slightly, he was never closer than 2s. Rosberg appeared to have everything well under control.
Then the complexion of the race changed for Mercedes. The team had some concerns about tyre wear, having inspected the options that came off both cars at the first stop.
One of Hamilton's was particularly badly worn, and indeed wear rates were 10 percent worse than the pre-race prediction.
Extrapolating that forward on what might happen with the mediums – with Lewis set to run 43 laps on his set, and Rosberg 45 on his – the team believed that the drivers might hit problems before the end of the race.
But their pace relative to everyone else meant that they had created a pit stop window which would allow both men a free stop. Indeed, Lewis was around 29 seconds clear of Daniil Kvyat on lap 46.
Then Rosberg was told: "We are going to convert to Plan B – let us know if you need a flap adjustment." It was at that point that Nico as leader was called in for a stop, as he obviously had the bigger margin to Kvyat.
"The situation was we looked at the tyre wear from the first set, the option," said Lowe. "On one of Lewis's tyres he was down to zero rubber, which means the next step after that is canvas.
"Already the prime was marginal for the race, so once we had the gap to pit, it was absolutely the right thing to do. As we saw there was a safety car, so we would have done it anyway."
"The strategy is done by the pit wall, very clear," said Niki Lauda. "After the first one you see how much tyre wear you have, and depending on how the race goes, you decide on another one.
"So we decided on a second one, it was the best strategy, and both drivers had to do it."
It was a well thought out and very logical precautionary move, and one that would not impact the battle for the lead if both drivers complied.
Rosberg admitted that he wasn't sure about stopping: "I didn't want to come in because I was really comfortable at the time.
"I had a good gap to Lewis so it sort of reset things a little bit, going on another set of tyres – so I wasn't too happy with that but I understand that it was the better thing to do – especially in light of the Safety Car that came out because it was important to have fresher tyres at that point in time."
The big story was Hamilton's initial refusal to come in. From where he was sitting, all he knew was that the leader had pitted, he was now well in front to the tune of over 18 seconds, and he felt sure that he could run the remaining 25 laps to the flag without any problem.
An extended discussion with his engineer followed, during which Lewis made it abundantly clear that he didn't want to stop, despite being told it was for safety reasons.
He finally came in on the second time of asking – and ironically he actually hurt his cause by doing an extra lap on old tyres, as Rosberg's lead grew from 2.9s to 4.2s.
"It was his own loss at the end of the day," Lowe noted.
The bottom line was that Hamilton ignored a clear team instruction, and even a World Champion can't do that.
"Technically it's incorrect not to come in when we said," Lowe agreed. "Just looking at it from his point of view he clearly just completely didn't understand why we were doing it.
"When a guy is driving around at 350kph you can't really give them a full technical explanation that takes a couple of minutes."
After the race Toto Wolff was keen to play down the situation.
"It's emotions and a race driver in a car," he said. "He needs to question and needs to ask, it's perfectly reasonable. We have the overview out there.
"We were down to the canvas on the option tyre [from the first stint], and we had the gap for the pit stop, and this is why we decided to do it."
Hamilton's questions showed that he clearly didn't understand why the team wanted him to pit.
"That's why it's perfectly reasonable to have the discussion. Do I want to have a robot in the car? No. I want to have the best racing driver.The best racing driver is how he is.
"He questions things, and we saw that with Vettel. It's absolutely no problem, as long as the team keeps the overview. No issue at all for me."
As noted, it all being somewhat academic when the Vettel crash brought out a safety car just four laps after Hamilton's stop. The Mercedes men would have pitted anyway, and pretty much everybody else took the opportunity to stop.
It was bad news for Rosberg however, as he had lost his 3s cushion.
He was thus potentially vulnerable at the restart, which came after an unexpectedly long safety car period that stretched out for some five laps.
Nico managed to stay ahead, and was 1.5s clear at the end of the first flying lap. He then reeled off the final 13 laps to the flag without undue drama and under considerable pressure, given that at times Lewis was just 1s behind across the start/finish line.
Unlike Austin, Rosberg was able to complete the job, and even Hamilton offered praise, of a sort: "Nico drove really well today, no mistakes, no gust of wind..."
This was an important victory for Rosberg, and one that he has to follow up over the next couple of races as he lay down a marker for next year and launches his third attempt to take on and beat Lewis to the title.
"In the end it's Nico's day," said Lowe. "Lewis had his day in Austin, Nico not only got a well deserved pole yesterday, we gave them both equal starts as far as I could see.
"Lewis got the tow from P2, and some sort of advantage, but Nico played a really good line to defend from that, as he did on the restart.
"Credit to Nico, he drove superbly. Whenever Lewis pushed, Nico found something to respond, so he controlled it.
"The strength of an F1 team is having two great drivers in great shape performing at their best, because they support each other even if they don't always acknowledge it.
"Nico had a tough weekend in Austin, and it's great for him to come back. It gives us hope for another great competition next year."
"An ultra dominant weekend for Nico, actually," said Wolff . "He didn't put a foot wrong all weekend, and I think he deserved the victory."
The question now is can he carry that momentum into Brazil and Abu Dhabi?