Subscribe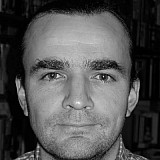 Lewis Hamilton made it look easy at Spa, taking his sixth win of the season as Ferrari's hopes vanished together Sebastian Vettel's rear tyre. Adam Cooper explains how Mercedes came through its own tyre dramas.
A Mercedes one-two in Spa might not have been a result to set the pulse of neutral observers racing, but this was far from a boring race.
Nico Rosberg left himself some work to do after making a poor start, and once into second he kept Lewis Hamilton on his toes throughout. The world champion had no margin for error.
Significantly, there was much going on behind Mercedes, with six different teams filling positions three to eighth at the flag. Some welcome strategic variety added interest, with some point scorers going option-option-prime, and others doing option-prime-option.
However, the big talking point was of course Ferrari's attempt to get Sebastian Vettel onto the podium with a single stop, a strategy twist that came within a couple of laps of working out, but which has precipitated a controversy that will not subside in a hurry.
As so often in the past 18 months, Mercedes made it look easy. It was anything but of course, and aside from the usual challenge of balancing the interests of the two drivers, there were some other factors to consider.
Having lost out to rivals at both Silverstone and Hungary, Mercedes knew better than anyone how expensive the new start procedures might be. Then there was the added weight of Rosberg's Friday tyre failure hanging over the team.
On top of that there was at least some chance that rain could arrive late in the race, and make life difficult for the drivers and strategists. In the end it all unfolded without major dramas.
"It may have looked easy," Paddy Lowe told Motorsport.com. "But it was quite a tough race, to be honest, with all sorts of concerns, about weather, tyres, strategy – all sorts of threats we had.
"But in the end I think the pace we showed was very, very strong indeed, stronger than we thought. It was a very, very commanding drive by Lewis, and Nico stayed in touch as well, which was great credit to him. So a great team result."
"We had a good Saturday already with a car performance which was very satisfying," said Toto Wolff. "And then today Lewis's race was without mistakes. He controlled the pace. Nico unfortunately lost out at the start, and recovered probably the utmost.
"In Q1 we were the only ones on prime, and we finished one and two after Q1. That showed the solid pace of the car.
"It wasn't an easy race, you could have opted for a one-stop also, and with the possibility of a safety car, and the virtual safety car, and we've seen that in all the junior formulas. It had many ingredients for problems, and to come out with a one and two in the way we did is satisfying."
Tyre wear worries
Concerns about the tyres were very real. Mercedes was convinced that Rosberg's FP2 problem was due to a puncture caused by debris. That didn't mean it couldn't happen again, especially after some destructive action in the support races could have left some detritus here and there.
"I think by the time we got to this morning, I was pretty confident in my mind that it was a puncture," said Lowe. "Initially it didn't actually lose air – it was a complicated puncture – but the root cause was a piece of debris.
"And therefore the threat for today was debris, and this is what we clarified with the drivers this morning. We actually also talked to the FIA about doing extra sweeping of the kerbs around where there might be debris traps and so on. It was clear that debris was the risk today.
"We were already well within the camber limits for that tyre, but we actually put a little bit more margin in there, just to be on the safe side in general. It's a tough circuit here."
Rosberg's poor start
Things didn't run too smoothly initially for Rosberg. More anxious than most of his rivals about the new procedures, he had a poor start, compromised in part by the extra formation lap upsetting careful calculations.
"The early signs are that actually we had good starts for the first start [from the dummy grid]," explained Lowe.
"But those two [race] starts were not great, and a lot of that was a consequence of it being the second time around, and not being able to coach the driver at all they struggled. It's not something you can practice very much, but we recovered from it."
Rosberg quickly passed Bottas and worked his way into second as Ricciardo and then Perez stopped. After that it was all about chipping away at Hamilton's advantage.
One opportunity came under the virtual safety car, and Hamilton was quick to point out to the team that Rosberg appeared to close up. In fact he hadn't done anything wrong – rather Hamilton had been a touch too conservative.
"The virtual safety car is obviously a new part of the regulations," said Wolff. "And I think you can optimise a bit on that or not. For Lewis it looked like [Nico] was closing up, but for us what we've seen on the data he was always within the necessary gap, or within the limitations of the virtual safety car."
"I think on our numbers it was half a second," Lowe explained. "Actually. Lewis lost seven-tenths against the zero line, and Nico two-tenths.
"As you can imagine you don't want to undershoot it. We saw that Ocon was penalised for that [in GP3]. To be honest I think in Lewis's position it's absolutely correct to leave some margin, so I think it was perfect."
No routine win
In the end it all played out to plan, and Hamilton logged another 25 points on a day when Ferrari's main hope failed to score. It was the perfect way to exorcise the ghost of last year's Belgian GP.
"I wouldn't say it was routine," said Lowe, "because we were first and fifth on lap one, so that did give us some work to do early on. I think it's a good affirmation of where the team is. We learned a lot from last year, the team and the drivers.
"We know what that looks like, and we don't want to go there again. To come back here and get a one-two, with a very straight race and great respect between the drivers over it, that's really tremendous."
Vettel's tyre drama
As noted earlier, Vettel's strategy was the obvious talking point after the race, but the choice created a stir among rivals even before his late tyre failure.
"We discussed it at length, the one-stop, or attempt at a one-stop by Ferrari," said Wolff. "It caught us by surprise a little bit, and I guess it took everybody out there, including Massa, Grosjean and Perez, by surprise, that they tried it.
"I understand Ferrari because it was probably their only chance of ending up on the podium. If they would have gone for the stop they would have ended for sure P6 or P7, so they attempted it. But it was a risky strategy..."
That's a view which is obviously shared by Pirelli, but not of course by Ferrari. After the race team boss Maurizio Arrivabene was adamant that the team had done its sums, and had committed to stopping once as its primary strategy.
"It was our strategy, Plan A," he said. "I mean the main plan before the race, and we decided that at 11am this morning. Precisely. And normally when you do the strategy at that time, during the strategy meeting, it is based on data that you have in your hands."
He said it was no surprise that Vettel was upset – but insisted that there was no risk involved in pushing the tyres for nearly 30 laps.
"When you are one and a half laps and you can see the third position on the podium and you are going to lose it suddenly, of course you are disappointed, so that is the point.
"But I tell you the strategy normally – even if it is aggressive, is based on clear data that you have. You are not so stupid or so crazy to take a risk for the driver if you are not reading quite well the data. Don't worry, the job was right, our job."
He made it clear that Pirelli was very much in the loop on the decision: "We have an engineer, all the teams they have an engineer from Pirelli – and what do you think that engineer is doing?
"I mean, he is not there to eat chewing gum. He is there to check the tyres, to follow all the runs that you are doing, and to give the data to the team."
It's clear that there's some tension between Pirelli and at least some of the teams and drivers, and even between Pirelli and the FIA, and this story is not yet over.
Given that we are not far away from confirmation of the next F1 tyre contract, it will be fascinating to see what happens next.