Get alerts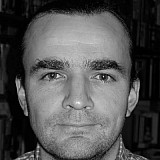 Lewis Hamilton says that, despite beating Mercedes teammate Nico Rosberg to British GP pole at Silverstone, things have gone far from smoothly for him this weekend.
Hamilton said that it took a lot of work overnight to get the W06 to his liking, and even abandoned his final Q3 lap on Saturday when pole was already secured.
"It's generally been an up and down weekend, for lots of reasons you'd never really see," he said. "It just looks like you're on it and sometimes not on it.
"We've had some problems in P2, and then P3 was great. I made some changes. I sat with my engineer just now and said, 'Maybe we shouldn't have done at least one of those.' But I was really happy with that lap, which did the job.
"At the end the last lap I knew that I was down a lot. Straight away you know when it gets to a certain distance you can't recover in a certain amount of corners, you think about the car and the engine, that's why I pulled in. I'd seen the [TV] screen also, and I knew that Nico was four-tenths down."
Bouncing back from a low point
Lewis conceded that at one point after yesterday's running he was at a loss to decide what direction to take. He was only fourth quickest in FP2, behind both Ferraris as well as Rosberg.
"What happened yesterday was I really lost with the balance, the car was oversteering a lot in the high-speed corners, and we made changes to improve it which should normally improve it, but it actually made it worse.
"So afterwards I was like, 'I couldn't tell you what to change to make the car right,' which is very rare.
"Anyway, they did some analysis and they found some problem with a few different settings which were on the car. So they rectified those overnight, and today the car was night and day different.
"I didn't really need to change it, but you always want to be better, so we made some changes, and it was slightly worse going into qualifying, but hopefully in the race it will be better.
"Here's it's all about trying to find a good balance between high and low speed. Last night we made a change to suspension to give as more low-speed, apex, mid-corner front end, and then I put on more wing for example to give me more in high-speed, change something else to give me a better mechanical balance through the high speed.
"Those were the things we were changing, so we made quite a few changes overnight, plus on top of that there were some technical things that went separately."
Now attention turns to the start
After his frustration in Austria, Hamilton is confident that he can get a good launch from his 46th career F1 pole position.
He's certainly done his homework on that one…
"So far we've done a lot of starts coming through the pitlane, and generally they've been really consistent," he said. "I feel very, very happy with them as of right now.
"Coming to tomorrow, go and do a couple of starts, and they feel good. You never know, one might not feel as good. But I'm hoping that the one that is best will be the best one."