Subscribe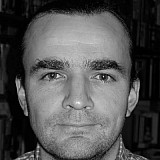 Formula 1 teams are backing away from plans to dramatically increase downforce for 2017 in a move that looks set to leave the onus of increased speeds to come from Pirelli's wider tyres.
Although discussions about the 2017 F1 rules package are still ongoing and nothing has been formally confirmed, sources have confirmed that the scale of the revamp planned for next year is set to be watered down through the abandoning of aerodynamic concepts that had been agreed.
This will mean the original idea of a speed gain of five seconds per lap is set to be reduced to around three seconds.
This decision to cut back on the planned push for higher downforce levels effectively represents a victory for Mercedes – and a corresponding defeat for Red Bull – although there is no consensus on what will happen.
Downforce overhaul
F1 teams had provisionally agreed on a package of changes based largely on a proposal honed by Red Bull – which included a substantial increase in downforce thanks to bigger wings and a larger diffuser.
However, as first revealed by Motorsport.com, at a meeting of technical directors in November, Mercedes expressed concerns about the extra loading that high downforce would place on tyres.
Sceptical rivals suggested that the agenda of the world champion team was to protect its competitive advantage by reducing the future impact of any rule changes, but a compromise investigation was launched.
At the same time, Pirelli had its own concerns about the potential extra loadings, and subsequently made a presentation to teams to that effect at the most recent meeting of technical chiefs, which took place at Heathrow on December 17 last year.
The Italian company's main concern was that it would have to significantly increase minimum pressures to deal with higher downforce - and those extreme pressure levels would in turn impact cornering performance, and in effect cancel out the downforce increase.
The FIA took Pirelli's argument on board and asked the teams to vote on a revised 2017 package, with a much smaller downforce increase.
It is understood that there was a vote of 8-3 in favour of a toned-down package, with only two other teams joining Red Bull in supporting the original plans.
What now?
The intention now is to stick with the 2016 diffuser dimensions, while the planned increase in bodywork width from 1400mm to 1800m has also been cancelled.
One team insider told Motorsport.com: "After the last technical meeting, during which Pirelli presented their findings, it was decided by majority to revert back to the 2016 bodywork and diffuser regulations for 2017.
"Pirelli expressed significant concern over the anticipated increase in load levels so a decision was made to cut back the downforce increase previously proposed for 2017. Red Bull were very upset about these changes."
Although the decision to abandon some of the chief ideas for 2017 is disappointing for those hoping for a big leap forward in pace, some changes will remain.
The push for wider front and rear wings and more freedom in the bargeboard area will be retained.
The bodywork "chin" length will also be reduced by 100mm, allowing cars to run slightly lower.
The cosmetic changes designed to improve the look of the cars, such as swept back front wing, rear endplates and leading edge of the sidepods, will also stay.
Overtaking worries
Although safety concerns were the prime mover behind the reduced emphasis on downforce, another concern was that a big change would make it even harder for cars to follow each other, and thus the revised plan could make for better racing.
Last year Pat Symonds of Williams made it clear that year that the original 2017 package would not make overtaking any easier.
"My belief is that the more downforce you have on a car, the harder it is to follow," he said. "And this car has more downforce.
"Therefore irrespective of any niceties that the Overtaking Working Group may have come up with, and irrespective of whether one believes them or not – and as a member of that group I know what short cuts we did against the true scientific process – the fact is if you've got more downforce, the harder it is to follow.
"I think that's simplistic, but nevertheless quite a true view."