Subscribe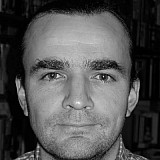 Today's World World Motor Sport Council meeting is set to define the future of Formula 1. Here's what's at stake.
On Friday, the FIA's World World Motor Sport Council meeting in Mexico should deliver some significant progress regarding the future of Formula 1, as ideas discussed in the recent Strategy Group meeting are taken to the next stage.
The really big changes, such as the 2017 car overhaul, are still very much a work-in-progress, but other more short-term 'housekeeping items' like extra engines for new manufacturers, driver aids and race penalties should move forward.
That the WMSC is poised to ratify a number of F1 changes is a sign that progress is being made in improving the sport, and the intransigence that has paralysed its decision-making process may be over.
More forceful Todt
The WMSC is to vote on changes agreed at a July 1 meeting of the Strategy Group, and it was interesting to hear some of those present say that FIA President Jean Todt was more forceful than usual, and appeared to want to get something done.
The man himself is, however, surprised by that view.
"I always push very hard," he told Motorsport.com in an interview at the British Grand Prix. "For those who don't want to see that, it's their problem. But I always push hard."
There have long been suggestions that Todt has been too laissez-faire in his approach to F1, although he's keen to point out that it's not his job to get bogged down in the details.
"My way as president of the FIA is not to decide whether the wheel has to be 13 or 18 inches. Maybe I'm wrong, but for me I am a global manager. It's important, because you must understand [the bigger picture] clearly."
Eye on the future
Todt was very much in the spotlight at Silverstone, holding court in the FIA motorhome – in full view of the paddock – and meeting a succession of interested parties, including Bernie Ecclestone and F1 Group bigwigs Donald Mackenzie and Martin Sorrell.
"I've been meeting with quite a few people. I'm not discussing with them what can be the weather forecast for tomorrow. Every time I'm trying as much as I can to get something out, but it's very difficult. Still, we will not give up."
But are things at least going in the right direction?
"Time will tell. If it's going in the right direction we will have a found a result on how to improve the show – which is not bad, for me, but it can always be done better. And, how to reduce the costs."
Engine costs now the target
On cost cuts, the FIA's Strategy Group press release contained a small but hugely significant reference to the price of power unit supply deals, which has increased hugely under the hybrid rules.
Pricing is one area that the FIA can perhaps address, although it's complicated by the fact that suppliers have contracts with the teams, and also operate business models that take that future income into account.
It's a tricky one, because Toto Wolff would have to go to the Mercedes board and tell them to expect substantially less cash from its three customers.
Maurizio Arrivabene has made it clear that Ferrari isn't keen to cut its prices. So can the FIA really force it through? Todt is bullish.
"I will do as much as I can. Let's do it, if we achieve something, I'll tell you how we achieved it. But before we achieve it, there's no point to tell you how."
Revenue distribution
The other way to improve the lot of the struggling teams is to boost their income. That remains out of the FIA's control, although one assumes that the subject came up again in Todt's discussions with Ecclestone, Mackenzie and Sorrell.
"I am not involved, as it should be, with commercial matters. You know how it works. Each team is working and discussing with the commercial rights holder, and the distribution is the way it is. It's a lot of money which I distributed, even if I'm not involved.
"Unfortunately people having accepted realised that it's a big gap. In a way now we as the FIA and myself as president I have to deal with something where I have no responsibility."
Meanwhile, regarding a possible sale of the F1 Group he says: "When it will be time to say something, or to do something, we will do it. We live in a world of rumours, and it's multiplied by 10 compared with five years ago, so we have to live with that..."
Engine penalty rejection
Todt has little time for a suggestion from Ecclestone that power unit performance be capped to allow rivals to catch Mercedes.
"Sometimes I am amazed. Why don't we cap aerodynamics? I wish people would think more sometimes.
"That's why we must be very careful when we make a decision, we must have a vision what are the consequences, or what can be the consequences of a decision."
Evaluating the pros and cons of decisions is something that has proven difficult for F1 to do, as the disaster of double points, and the aborted attempt to introduce refuelling has shown.
It has been suggested that F1's chiefs would be better off floating ideas in public first, rather than approving them only to backtrack later. Todt doesn't agree.
"For me, you tell things once they have happened. For me it's private matters," he said. "We cannot always ask the opinion of the public before we do something.
"We are judged for the decisions which have been done, that's why it's better to make sure we make the proper decisions. We shouldn't involve people. You need to take the responsibility of the decisions, that's why important to make a good decision."
A typical example of the full story emerging unofficially relates to the Strategy Group's discussions over a Saturday sprint race, which the FIA published only as possible changes to the weekend.
Surely a fundamental change like that should get a proper airing first, to see if the F1 world at large – and the public – think it's a sound idea?
"Too much talk, because maybe nothing will ever happen," Todt responds. "Before we do something, F1 is a great sport. We need to communicate better, but we need to force ourselves not to overreact, and think carefully what will be the next constructive change.
"I was talking to my people here, I said, 'Everything you propose to me, make sure it goes in the column: does it improve the show, or does it reduce the costs? Otherwise you leave it.'"
Meanwhile one bit of news that should emerge this week is just who, if anyone, responded to the recent call for future F1 entries.
"I'm not directly involved with the call for entries. It's an ongoing process which is followed by the secretary general of sport, and the legal department. When it will be time to announce something, we will announce the whole process."
Motorsport.com will bring full coverage of the outcome of the FIA WMSC meeting.