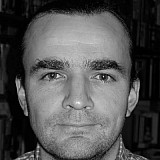 With Renault set to finally make a decision this week on a planned takeover of Lotus, and the new Haas team eager to sort out its line-up soon, Formula 1's annual driver market silly season still has plenty of life left in it.
A few weeks ago, when Kimi Raikkonen was confirmed at Ferrari for 2016, it had looked like things were going to be pretty quiet in terms of driver shuffles.
That was in stark contrast to last year, where we saw headline-grabbing moves for Sebastian Vettel and Fernando Alonso.
But as the Renault situation edges towards a conclusion, and Haas appearing to be an attractive option for some, the next few weeks may well be fascinating as the 2016 grid gets firmed up.
The arrival of Haas adds two cars to the grid, and in theory two reasonably attractive drives that require no sponsorship.
In addition, the impending takeover of Lotus by Renault changes the dynamic in the Enstone team, with the new management perhaps having very different ideas of how to move forward.
Could we be in for a surprise?
Some seats settled
Aside from Ferrari, some teams have already made it clear who will be driving in 2016, with Mercedes and Sauber already settled and announced.
Others are certain to continue with unchanged line-ups, but simply haven't quite got around to formally telling us, such as Red Bull and Toro Rosso.
Then there are the likes of Williams and Force India, teams that are almost certain to retain their drivers, but could yet make a change.
Felipe Massa's option at Williams runs out soon, while discussions are ongoing between Valtteri Bottas and Williams, and the length of his future commitment is the key.
The Finn wants to be free at the end of 2016, when several driver contracts end, and we
could see some big changes.
Then there's McLaren, where there is no shortage of contracted drivers, and it's still not entirely clear who will actually race next year.
Expanded grid
Haas's arrival means that there is space for two incoming drivers on the 22-car 2016 grid, whether they be rookies or returnees who have had a year out.
The names at the top of the latter list are Esteban Gutierrez, Jean-Eric Vergne and Kevin Magnussen, and at least one of them, and quite possibly two, will surely end up at Haas.
The other big name long connected with Haas is Nico Hulkenberg, but the German looks likely to remain at Force India after all - with reports in Germany on Monday suggesting his deal was done. An announcement could come ahead of the Italian Grand Prix.
The F1 world is only just beginning to wake up to the fact that Haas is a serious, properly funded project, and given that the cars will be designed around a Ferrari base, they will be far more competitive than the last wave of new entrants in 2010.
Don't forget that the last new teams on the grid attracted GP winners in Jarno Trulli and Heikki Kovalainen, and a podium regular in Timo Glock. So there is no reason why Haas can't aim to get the best possible available candidates in its first season.
Gutierrez and Vergne obviously have the benefit of being allied to Ferrari, and it would be logical for them to be high on the Gene Haas's shopping list.
Obviously Gutierrez potentially comes with Mexican funding, and while the team has made it clear that it doesn't need outside sponsorship, it would be a handy sweetener if attached to a suitably qualified candidate.
Team principal Gunther Steiner told Motorsport.com: "I would say the pay driver and the sponsored driver are different.
"Some people have a sponsor because they are good and their personal sponsor sticks with them which is a good thing. Is he a pay driver or not? I think a distinction has to be made for people who are good who bring something with them, which is not a bad thing.
"Perez brings a sponsor to Force India, but he's not a pay driver, he deserves a place there. Is there somebody out there without a sponsor who is the same? Maybe yes.
"So who do you prefer if you have two the same, and one has got a sponsor? I think a pay driver is somebody who is weak and just pays his way in. We don't need it but if somebody comes with a sponsor, he's welcome. We're in quite a good position..."
Danish dark horse
Magnussen is the other name that's been mentioned in connection with Haas in recent weeks, and he would be an intriguing choice.
Haas (and others) are now aware that the Dane is potentially a free agent if he doesn't have a McLaren race seat in 2016, and the good news is that the CV that landed him the McLaren job in 2014 has not been forgotten.
Teams also know that it was only at the last minute that Magnussen was dropped from this year's line-up, for having crunched the numbers the McLaren management originally opted for him over Jenson Button – only for a boardroom battle to see the main shareholders get their way and retain the Briton.
Magnussen is determined to return to a race seat next year.
"It's obviously been very frustrating this year not to be racing, and I'm doing everything I can to make sure I race next year," he told Motorsport.com at Spa. "Whether that will be at McLaren or anywhere else, I've got to race next year."
The problem that he faces is the same for any of the drivers who lost their drives at the end of last season, namely lack of visibility. Aside from Melbourne practice and qualifying when he stood in for Alonso – and where his car failed before the start – Magnussen has had little chance to keep his name in the frame.
So what of his McLaren hopes? It's inevitable that people are asking whether Button and Alonso even want to stay on for next year, and of course Button's name has been mentioned in connection with Williams.
If Button is still fully committed, and there is no evidence that he is not, then McLaren has an option in his contract that will result in it keeping him for 2016 if it wants.
Sources suggest, however, that the option means a salary jump next year, and McLaren may be having second thoughts about whether it really wants to pay it.
Presumably the alternative would be to renegotiate, or pay him a large sum not to drive.
When asked in Spa whether the driver line-up would be decided as late as it was last year Eric Boullier insisted that it wouldn't be, but in doing so he confirmed that there was indeed still a decision to take.
"I'm not going to tell you which parameters we're going to use, this is our own discussion and our own strategy internally," he said. "What I can tell you is we are happy with both Jenson and Fernando. I hope we're going to take the decision, much, much before."
Vandoorne a candidate
Magnussen aside, McLaren also has Stoffel Vandoorne waiting in the wings. Having finished GP2 runner-up last year the Belgian knew he had to go one better this season, and he's heading for the title.
Achieving that target, will leave McLaren facing a tough decision about what to do with him.
"I've said it many times that my main focus is GP2 at the moment," he told Motorsport.com. "And for me that's the best way to prove myself – pretty much the only way I can prove myself is the series I race in.
"So far it's been going well, and keeping this up will probably help me for the future. If I win the championship there are no guarantees, everybody knows that, so we'll see what happens."
Given that Max Verstappen made the jump straight from F3, Vandoorne is clearly more than qualified to step into a top F1 seat, but it's done him no harm to further the education process away from the spotlight.
McLaren could also try to place Vandoorne elsewhere, and Manor/Marussia is one obvious possible destination that would allow him to gain experience before moving back to the main team as early as 2017.
Lotus uncertainty
As for Lotus/Renault, the situation remains unclear - and until a final takeover package has been agreed, or the deal is called off at the last minute - then nothing is certain about who races for the Enstone outfit in 2016.
Should Renault give the green light, and Lotus' owners accept Renault becoming majority shareholders, then Romain Grosjean's nationality and Total connections make him a likely candidate to remain with the team in any guise, and his superb third place at Spa came with perfect timing.
In contrast, Pastor Maldonado continues to frustrate the team with silly mistakes, and it could be that his face, and PDVSA backing, simply doesn't fit with Renault's future plans.
If that turns out to be the case the second seat could prove to be a very attractive long-term bet for someone, given that Renault clearly doesn't intend to be making up the numbers in the future.
Sergio Perez has been mentioned, and he would be a logical choice both on ability and because his funding would help to replace Maldonado's. Clearly the Renault board wants to generate as much outside income as possible, and if that happens then Maldonado could be equally attractive to Force India.
However, if Force India does lose Perez, then there could be an opening for Mercedes reserve Pascal Wehrlein, whose bosses are looking at a way of getting him a race seat for 2016. He has already tested for the Silverstone outfit.
It will be fascinating to see how this game of chess plays out in the coming weeks.