Get alerts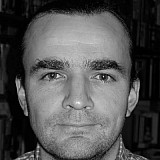 Lewis Hamilton won a thrilling British Grand Prix, but early in the race - thanks to a great start - Williams looked like a real threat. Did the Grove team throw a chance of victory away with its strategy? Or was Hamilton's win inevitable?
The British Grand Prix podium may had an all-too familiar look to it, with Lewis Hamilton joined by Nico Rosberg and Sebastian Vettel for the sixth time this season. But how we got there was anything but straightforward.
Those who criticise current F1 and look back with rose tinted spectacles may like to consider how rarely in the past have we seen four cars from two teams embroiled in the sort of battle that we saw at Silverstone.
This would have been a great race in any era, and while Hamilton and Mercedes got there in the end, Williams made the world champions work hard for it.
Start line shuffle
Everything turned upside down at the start, and the sight of the two Williams drivers charging through was a spectacular one.
After the recent confirmation by the F1 Strategy Group that there will be more driver input from Spa - and even more in 2016 – it was fascinating to see how much we've been missing in recent years as we've watched everyone motor off the line in formation.
It also hadn't worked out for Hamilton in Austria, and inevitably observers wondered if there was any connection. There wasn't.
And despite the drivers having the benefit of doing practice starts from the grid at the end of each session, the Mercedes men struggled off the line.
Mercedes executive director Paddy Lowe told Motorsport.com: "Even in Austria it was not an issue of the clutch.
"Actually Lewis had the best start on the grid in Austria, there was just a delay in initiating it, not through his fault.
"Here it was a problem of grip. I think the calibration was correct, but somehow the Williams found more grip. Our guys complained all weekend that the grip was very low on the grid, but what I don't know is how Williams found some grip, and we didn't..."
Hamilton used every ounce of his racing savvy to get himself back in front of Valtteri Bottas for second, before the safety car came out.
At the restart he showed he meant business by trying to hustle his way past Felipe Massa, only to overcook it and drop himself back behind Bottas. Now we had a real race on.
"They seemed to have a lot of grip there at the beginning," said Lowe. "We had a bit of trouble getting our tyres up to temperature in those first laps, both after the start and after the safety car."
Williams strategy dilemma
For Williams, having both cars at the front was an embarrassment of riches, and inevitably it made life a bit difficult. Boosted by DRS, Bottas felt he was faster and wanted to get a move on, and break clear of Hamilton and Rosberg.
But, in racing Massa, he risked slowing them both down, so it was a tricky situation for Williams to manage.
Williams performance chief Rob Smedley said: "The absolute key point there was that we didn't want to get held up fighting each other too hard.
"And that was the message that we gave. Because if we were fighting each other too hard then we wouldn't be pulling away from Mercedes, so we were sure we could have a reasonable pace against them.
"We didn't want to do that obviously. But after a couple of laps we said if you can make a clean pass then that is absolutely fine, you are racing again."
Meanwhile, the Mercedes guys knew that they had to be patient.
"It wasn't difficult, they know what they're doing, they know how to manage a race," said Lowe.
"Williams had a strong race pace, but it's very difficult to overtake on this circuit, especially with a car that's configured in a very similar way in terms of power and drag, which they are. As we saw, very tough to overtake."
Dummy stop
With a one-stop strategy the default timing of those stops was crucial.
Mercedes felt that Williams was taking more life out of its tyres, and would do so on the hard – thus the plan was to force Williams into stopping earlier than desired, leaving the white cars with a longer second stint on the hards that would have been optimum.
Indeed, on lap 14 we saw the Mercedes mechanics dash out into the pitlane for what turned out to be a bit of gamesmanship.
Mrs Toto Wolff, watching from the Williams garage, guessed what was happening, and contacted her husband.
"I got a text message 'are you guys trying to bluff us or what?'," said the sheepish Mercedes boss. "We thought that if the race had stayed dry, they wouldn't have made the tyres last, and triggering an early stop from them would have been an interesting thing.
"It was a bit of a dummy call and it was funny to do. I think that's just part of the strategy. But is it really necessary, with today's software systems can you actually dummy somebody in the pits? Probably not..."
The real Mercedes stops were not far away. Hamilton came in on lap 19, and given that the Williams drivers were in front, they obviously couldn't respond.
He was stationary for just 2.4s, and drove a storming out lap. When Massa stopped on the following lap he had no chance of getting out still in the lead, even without his stop dragging out to 3.8s, in part because the mechanics had to remove debris from the wing. Indeed he only held off Rosberg in the drag race to the pit exit.
"We planned before that exact scenario and how we would deal with it," said Lowe. "We went for a very early stop, earlier probably than Williams would have dared, and we pushed them into shadowing us.
"Our back up was that even from there we could have converted to two-stop, which is probably what we would have done with Nico, but then the rain changed that anyway. We don't know whether 19 was too early because of the rain."
Williams playing too safe?
Could Williams have played things any better, in other words have gone aggressive and stopped before Hamilton? The life of the tyres in that second stint was the key issue.
"We didn't want to go too early because we wanted to make sure that we nailed the one stop," said Smedley. "And make sure that we could make the one stop happen. That was absolutely our main priority because we knew that was the fastest strategy, and it is always that cat and mouse game of not having to stop early, so you run out of tyres in the end.
"And that was the decision we were making. We were watching what Mercedes were going to do, knowing that they had a quicker car. You saw their in laps, they were quite stunning, their pit stops were very good as well. It was the balance of not waiting too long but not stopping too early, so we didn't run out of tyres at the end of the race."
Hamilton gradually edged away from Massa, opening up the gap from 3.3s on lap 22 to 6.3s on lap 33.
Storm clouds gathering
Dark clouds were gathering, but a more pressing concern was the Virtual Safety Car, which emerged when the leaders were on their 34th lap.
Hamilton maintained the gap at 5.9s and 6.1s over those two FIA-controlled laps, before he was able to sprint again, opening up the gap to 7.3s and then 8.6s, as the first spots of rain arrived.
Hamilton's laptimes then plummeted by 12s before it eased off. Massa actually closed the gap at one point, but then both he and Bottas were passed by Rosberg, who seemed to find more grip than anyone else, including his own teammate.
Indeed, when he crossed the line to end lap 42 Hamilton was just 3.7s of Rosberg, who was closing fast.
At that stage the rain returned, and radio traffic confirmed that it would be harder this time. Aware that his slicks were losing temperature as he came out of Stowe for the 43rd time, Hamilton made the inspired call to come in for inters.
It looked a little premature to most observers – others had got it wrong during the earlier shower. But as he drove out of the pitlane, the rain intensified.
Rosberg, Massa and Bottas all stayed out and did one more tricky lap, and when Rosberg pitted and came out, the gap had grown to 9.1s. Hamilton had got it just right.
"It's always tense," said Lowe. "I was kind of pleased in the end that Lewis made the call, rather than us. And as it happened he made a perfect call. We were just keeping him informed of the weight of the rain, the tyre temperature, and so on. In the end I think he appreciated that it was just going to rain harder, and that he was losing tyre temperature, and he just made that split-second decision and came in.
"Looking at Nico, of course in his situation you'd take the gamble and go round once more, which is what he did, but actually he drove a great lap on the final lap on the dry tyres. Williams should have stopped one, certainly..."
Splitting strategies
As Lowe points out, Williams lost a podium by not splitting its drivers and pitting one of them on that lap. Vettel, who had been running fifth, did stop on the same lap as Hamilton – and by doing so jumped both Williams men, who had been well up the road.
"We were waiting until the right time to stop," said Smedley. "And I think Lewis stopped one lap earlier than us and he made a really great decision there. We were just trying to watch our sectors and that middle sector of the lap when he stopped was getting much quicker.
"The rain was just hitting at the pit exit area on the pit straight and when it did hit, Seb Vettel still had 15s more to make that decision [actually 8s relative to Bottas, and 11s to Massa] when it was clearly going to be wet.
"Our cars were just past the pit entry. Once you pass the pit entry then we had to do another lap like that. It was disappointing we didn't get that."
Hamilton and Rosberg ran at a near identical pace to the flag, and the Briton was still 10.9s clear at the end. Both the Williams drivers faded away, and indeed Bottas struggled to get the inters to work at all.
Some 12s off Hamilton on lap 42, just before the switch, just 10 laps later he was an astonishing 63s off the pace, almost losing a spot to Kvyat.
The big question
Did Mercedes win the British GP, or did Williams lose it?
Given that the latter's drivers were running one-two after 19 laps, and they finished four-five after 52 laps, the question is an obvious one to ask.
The fact is the Mercedes was the quicker car, and had Massa and Bottas emerged from the first pitstop sequence still in front they would ultimately have lost out anyway when the rain came, simply because the cars were far less effective in finding grip.
"We know there is no magic to it," said Smedley. "Once the Mercedes is sat beside you and they have a quicker car, it was going to be awfully difficult to have both our cars in front of both of theirs.
"We do have a fair degree of pragmatism, but we do want to come here and race, come here and win or come here and get both cars on the podium. It hasn't happened so therefore of course we are all racers, and we are all disappointed."
They did at least have a go, and give Mercedes something to think about, as happened in Austria last year.
"People always say to me before the race, this is going to be easy," said Lowe. "I always say it's never easy, you never know what to expect in F1, and I think today was a great illustration of that.
"Austria last year was very different, they were actually properly as quick as us there. Here I think we had the pace, it's just very difficult to overtake without a lot more margin than we had."