Get alerts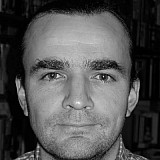 The Singapore Grand Prix was a ray of sunshine in the general darkness of Jolyon Palmer's 2017 Formula 1 season. Adam Cooper asks if it could kickstart a run of results that keeps him in grand prix racing.
Will Jolyon Palmer be on the F1 grid in 2018? He won't be at Renault, we know that much, and only one realistic opportunity remains, with Williams.
Intriguingly, father Jonathan's helicopter was spotted at the team's Grove HQ earlier this week – but in fact he was on site for a Grand Prix Trust lunch hosted by Sir Jackie Stewart.
That said, perhaps he also found time to pop in and have a chat with Claire Williams. Yet what we can safely assume is that Jolyon is an outside bet, as there are other candidates with more momentum behind them.
This has been the season from hell for Palmer, but in Singapore things finally started to go in his direction. Sixth place might not look much on paper, but it meant a great deal for a man who has been up against it for so long, and who found out a few days earlier that he's definitely out.
There's no denying that the Briton has made a few mistakes this year, and that for the most part he's been left trailing by Nico Hulkenberg, a driver who Force India will tell you is extremely quick in qualifying.
However, it's also true Palmer has been robbed of crucial track time due to mechanical issues that teased and frustrated him throughout the season - most painfully at his home race at Silverstone, where he failed even to make the grid, and at Spa, where he made Q3 in some style, but wasn't able to do a flying lap, and then took a gearbox penalty.
All year the talk has been of who will replace him 2018, and then it was suggested that he wouldn't even make the end of the season. The latter prospect appears to have passed – he has a very strong contract, and Julian Jakobi, former manager to the likes of Ayrton Senna and Alain Prost, fighting his corner.
Now it's a case of performing not to keep the Renault drive next year, but to find one elsewhere, and more specifically at Williams, the last team where he might realistically be in contention.
Singapore upturn
So does he have a chance of extending his F1 career, even as a third driver somewhere? Well, probably more so now than before the Singapore weekend.
Against the odds, and in the face of intense pressure, Palmer put on an impressive performance at Marina Bay. Having qualified 11th, he picked his way through the first lap chaos in sixth place, and then after the safety car took advantage of his wet-weather tyres to nip past Valtteri Bottas, who was on intermediates, to claim fifth.
He stayed in front of Bottas, and just a couple of seconds behind Sergio Perez, until the second safety car triggered a pitstop for inters. He eventually brought the car home sixth.
It was the sort of job the team has needed him to do all year – earn a decent helping of points and back up his teammate, who on this occasion was the one to hit mechanical trouble.
"It was a very enjoyable race, two hours in the heat, tough conditions," Jolyon told Motorsport.com afterwards. "But the car was really nice and we were mixing it at the front immediately. It was a nice touch passing Bottas on the restart, passing a Mercedes legitimately!
"It's been a tough year, no doubt about it. So many things that have gone wrong, obviously reliability, some mistakes on my side. This sort of performance it has been possible to do a few times this year already, but we've held back a bit a little bit.
"Finally we got what we could have had quite a long time ago, I think. A little bit the rub of the green, but it has been so often the other way that I am due a little bit of luck."
Pressure and stress
Few would begrudge Palmer some good fortune after the season he's had. But no one was happier to see him get a strong result than father Jonathan, the man who has masterminded his career and shared every step of the way with him.
Witnessing Jolyon's struggles has been painful both as a manager and, of course, as a father.
"I'm absolutely thrilled for him," Palmer Sr. told Motorsport.com after the Singapore race. "It was absolutely the perfect antidote to all the question marks.
"This will be a massive monkey off his back for the year, and he'll be feeling very bullish about the balance of the season."
Jonathan concedes that it hasn't been easy for Jolyon, but insists that his lad has learned a lot and dealt with all that's been thrown at him.
"It's been really, really tough," he added, "but I think it's been a credit to him, he's a tough character, he's self confident, self-assured, believes in himself, and gets on with the job.
"This weekend there was more gossip than ever. Clearly there was the appointment of Sainz for next year, but there was other gossip as well. He's had more pressure and stress from that than probably anybody else in the pitlane for a long time."
The Williams hope
Singapore was a big positive, but it wasn't enough on its own. However, some more strong performances in the remaining races would make a case for him.
Williams, fortunately, doesn't look to be in a hurry, as it's a buyers' market at the moment. But Jonathan would like to think that Jo is at least on the team's radar.
"If he can have performances like here, and Spa qualifying, and if he can look very strong for the balance of the year, then one would have thought he would be a possibility for Williams," he said. "But maybe Massa's staying, I really don't know.
"Whatever he does, there are two dimensions that are critical. One, of course, is to do the best job to showcase the ability he has, and I believe he has, to continue his F1 career.
"The second thing is for his pride as well. Like anybody, he's proud of what he's done, he believes in himself, he's frustrated with not having the opportunity. It's been disappointing for him on the reliability front, which doesn't help, but he's always been positive.
"And I have to say, great credit to him. He believes in the team and enjoys working with the team, and the team have been working hard on reliability. 
"Clearly he's not going to be with Renault this year. But there is a Williams drive, and I think he could be a very strong candidate for it, if he can continue to prove himself."
The season as a whole has clearly not been positive for Jolyon, but his father believes he could still change perceptions with a strong run-in.
"Teams' impressions and interest in drivers is dynamic, and constantly changing," he added. "Sometimes their interest will go up, sometimes it will go down.
"Sometimes there can be a naive view from the press that there's one fixed image of a driver. It's not just racing, it's business, its everything, things are dynamic."
Future in his hands
Jonathan continued: "I think his prospects there are to a large extent in Jolyon's hands. If I was Williams, I'm sure they've noticed the Singapore performance.
"I'm not saying it's going to change everything hugely, but if, for example, Jolyon can match Nico for the next three races, and score points for the next three races, it will be silly if they didn't think, 'Let's consider this carefully.' "
If it is indeed in Palmer's hands, he could still muster up a case for 2018. His confidence is up, and in many ways he has nothing to lose.
He's also heading to a run of venues where his performance picked up in 2016. And most importantly in recent races the Renault has often been the fourth-fastest car in qualifying, or pretty close to it, so Q3 has to be a target.
"I think the car can be strong in the next few races," Palmer said. "Certainly this time last year we really kicked on, and the way the car is going this year it should suit us, the next few tracks. In Malaysia I scored a point last year. Suzuka was really good.
"And the car will be really strong as well. We need to keep focussing on the reliability, but the performance is coming more and more, so we can build on this bit of confidence, and go out with six more strong ones."