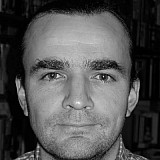 No issue in F1 so divides opinion as customer cars. Some view them as a solution to keep up grid numbers, while others fear they are a way of hitting the self-destruct button. Adam Cooper looks at what is behind the arguments.
The thorny subject of Formula 1 customer cars, or what we now have to call 'franchise' cars, will almost certainly feature highly again on the agenda in Austria this weekend.
It already came into sharp focus in Montreal, where a meeting hosted by Ron Dennis and attended by Ferrari, Mercedes and Red Bull sent out a signal of intent.
For the franchise topic is not just a vague theory, it is being actively talked about and planned for.
An emergency measure?
The teams involved repeat the same mantra. They claim that they are simply looking ahead to a time when the failure of one or more independent outfits compromises the grid, and thus there has to be an emergency plan in place to fill any gaps.
Meanwhile, those same independent teams firmly believe that there's a wider agenda at work, and that the big teams want the franchise system to be introduced come what may because ultimately it gives them more money, and more power.
That is why there are suspicions that the big teams have little interest in actively helping their less well-off rivals to address the financial challenges they face. And you might well ask, why should they?
The sport has always been about the survival of the fittest after all, and many teams have collapsed over the years.
New challenges
The difference now, though, is that F1's income has never before been so heavily weighted towards the big players, to the detriment of those further down the pecking order. Regardless of performance on track, it is a not a level playing field.
And on top of that, Mercedes and Ferrari are an integral part of the financial equation, as they are charging the independent teams $20-25m for the supply of power units.
Everything is set up for the rich to get richer. If you try to explain it to someone not familiar with F1's current business model, they will wonder about the sanity of it all.
Force India deputy team principal Bob Fernley has been issuing dire warnings about the way things are going for some time, and to a large degree he's been proved correct.
Speaking to Motorsport.com, he said: "The potential income for the independent teams, whether it be Force India, Williams, Lotus or Sauber, and assuming that they can get themselves up to the level that they need to be at, is around $100m.
"The problem we have is that all those teams are spending between $120-140m.
"That's why it was such an important step in terms of trying to get sustainability to bring down costs on a fair and equitable basis, and get a more equitable distribution of income. Both of those measure could have secured the independent teams."
It didn't happen, of course.
Instead of addressing the root cause of the problems of the independents, the Strategy Group is looking at the potential symptoms. The belief is that the only way to guarantee a healthy grid will for the major teams to provide franchise cars for third parties to run.
How new system would work
It has been said that existing teams would get first refusal, although that involves a twist of logic since in theory the plan would only be implemented if those same teams have suffered a financial collapse.
Can one assume that, like Marussia, any teams in such a position will be capable of a Lazarus-style recovery? Unlikely.
The alternative path is that new entrants, probably graduating from arenas such as GP2, would become the franchise customers. But is that what F1 needs?
Fernley adds: "The DNA of F1 is not to exclude customer cars, because that's how it started. I think the problem you have is that perhaps it's a nice historic memory, but it's not practical for today's world.
"My concern for customer cars is on a number of issues. I believe very strongly that independent teams are the backbone of F1. For me the easiest solution is to solve the problems of the independent teams.
"If you go back in the recent past we've had three manufacturers pull out. When Honda pulled out it was an independent team in Brawn who saved it, when BMW pulled it was an independent team in Peter Sauber stepping back into the fray, and when Toyota pulled out everything was lost, with all the redundancies and everything that went with it.
"If you put all your eggs into the manufacturers' basket when one of them decides to go you won't lose two cars, you'll lose four. That's without looking at it from a viability point of view. I've yet to be convinced that it's more cost effective to run a customer car than it is to run a well-run independent team.
"You become subservient, you have to vote along the lines that they are voting. F1 will be controlled by four teams, as it is with the Strategy Group today, but even more so. The manufacturers can use the idea of bringing the customer cars in, and once you've eliminated the independent teams, then watch where the prices go..."
Big brother rules
Sauber is equally suspicious of the motives of the big four teams. Long an engine customer of Ferrari, the Swiss outfit knows better than most what it's like to be tied to a big brother.
"I think what the smaller teams have been saying is now happening," team boss Monisha Kaltenborn told Motorsport.com.
"Our arguments remain the same, that we fail to see how this is meant to be helping the smaller teams.
"Our position is clearly that the sport needs independent teams, and that is not the question at the end of the day. This is boiling down to power concentration amongst a very small group."
There's a strong belief among the independents that the big four see the franchise route as an easy way to generate income at a time when even they are struggling to find new sources of sponsorship.
For Ferrari and Mercedes leasing engines and gearboxes is already a useful source of revenue, and chassis franchise deals will be the same.
Let's say a franchise deal is priced at a relatively modest $50m – one of those over five years represents $250m. Two would add up to $500m. Not to be sneezed at...
Kaltenborn adds: "If you sum it up it's a concentration of power attached with commercial interests. And the aim is then to probably drive others out to be able to get this, and that is I think the very scary part of it.
"Apparently the commercial rights holder wasn't in that [Montreal] meeting, so you have to wonder what is his position in this. It's not easy to get more money from him, so maybe this is a way to get it, to tap on other sources which in this case other teams are getting in return for a chassis supply."
The fight for revenue
It's understood that as part of any franchise deal the supplying teams want to gain control of their customers' FOM revenue. Those smaller teams would still have to find their own running costs, although the spend would be lower given that they could cut jobs in R&D and manufacturing.
"Obviously you'd save money," Kaltenborn agrees. "If you look at all of us together, it's a very, very big number for such an industry who are going to lose their jobs, let alone the suppliers.
"This is revamping the industry, and it's a very different structure. That's one thing you have to look at. Our know-how is is destroyed, which we have built over all these years, for all of our teams. The company value is destroyed, and that is something which is unacceptable.
"I guess you still have to go out and find your sponsors for the running costs. And what is really terrifying is the dependency you create here. There is already a dependency with your engine, and now what will it boil down to?
"Tomorrow they will like somebody else more, so they'll come and say, 'I'm getting $25m from him and $20m from you, so I'm going to take that person.'
"And the partners – it is distorting the product and the choice they have. They will just have a choice, if they are sensible, to look at four teams. If you look at Sauber, what will we be allowed to do? We will probably get, I assume, a driver along as part of the package, maybe even two, and what can we tell our partners?
"If it comes to sporting rules do we always have to move aside? It's totally distorted. If there's a car like [the Mercedes is] now, which is so competitive and so far away from the others, and everybody wants that car, you can imagine you could have so many places for that car, and then the rest. You're distorting the competition."
Independents essential
Like Fernley, Kaltenborn is adamant that the sport is built on, and still needs, its independent teams – apart from anything else, people like to support the underdogs.
"It has a massive effect on the fans who are in any way attached to the sport, who are investing in it. You have names in there that have a heritage and a history in this sport, they are part of it. You need them to fill the midfield because it makes it interesting.
"I think the people love it, and our fan base shows there are enough people out there who are our supporters, and they're not a supporter of the big teams. And that's what makes F1 today.
"If you want to revert to old times why not just give all the money to the winner and let everybody else sort it out? That would at least be equitable, you win, you get it all. What is just not right are these constant inequalities which are being created. And just to suit certain people's interests...
"For us the Haas model has always been the first step towards customer cars, so it is a very dangerous model. I think if you enter F1 you should enter with the right racing spirit, because it's not just about a constructor or not. When you talk about the DNA, when one says constructor one doesn't just mean that word, one means all that is attached to it.
"It is is the racing spirit, it is the sporting spirit, it is the entrepreneurial thinking which you bring in here, and the technology."
Fight for survival
It's clear that the situation is going to get murkier in the weeks and months to come. And the same teams that want to foster the franchise system in effect have control over where the rules go in 2017, as Kaltenborn notes: "I think what's also very important are all the issues you have on the regulation side coming up.
"God knows how we are going to sort this out, because we've never been able to sort out even a third car, let alone a customer car. This discussion has been going back to when I started in F1, and I started in 1998. So we always had these kinds of discussions, and we never got anywhere. "
So what can the independent teams do to turn the tide? Fernley's answer is clear.
"Survive," he says. "Survive and be competitive, because then we are somebody credible to be listened to."