Subscribe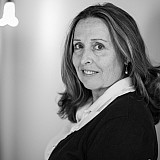 Two-time champ is not content with riding around.
AUSTIN, Texas – Fernando Alonso is still keeping his 2015 plans close to the vest.
For the last five seasons, the popular Spaniard has been the face of Ferrari. Yet after finishing as the runner-up in three of the last four Formula One World Championships and finding himself winless in 2014, Alonso is looking for a change.
I'm a very competitive person and it's been a long time now from the World Championship in 2006.

Fernando Alonso
"I will try to do the best for my future," Alonso told Motorsport.com. "I want to win.  I'm a very competitive person and it's been a long time now from the World Championship in 2006.  I need to find the right motivation and the right project to move on."
Waiting game
Despite the possibility of a third team opening up at Scuderia Ferrari if F1 insists on expanding current rosters, it won't change the former champion's plans.
"I think my decision will not change with the three teams or three car possibility," Alonso added.  "Sometimes two or three months ago I had my mind set probably and everything is moving in the right direction.  Happy and excited about the news, but you will have to wait a little bit."
In 13 seasons, Alonso, 33, has amassed two F1 titles, 32 victories and 97 podium finishes. In 2014, Alonso has led just 32 laps and posted two podium finishes.
Moving on
While his current teammate Kimi Raikkonen has competed and entertained a more serious run in NASCAR someday, Alonso's sole encounter with stock cars is on his video screen.
"To be honest, I play on video games and PlayStation," Alonso said. "I know Jeff Gordon and I choose the cars because I like the colors.  I like the sponsors, but on TV sometimes I pass the channels and I see the NASCAR, but not really into the sport and not really understanding the strategies so I don't watch much."
As for jumping behind the wheel of a stock car, don't expect Alonso to follow the path of Juan Pablo Montoya or Jacques Villeneuve any time soon.
"Honestly not -- never had my mind on that," Alonso said. "Who knows, you can never close the door to anything.  It doesn't come to my mind now. I never tried, it would be very difficult for me to adapt to something very new, but maybe five or six years time you feel some attraction from the sport. 
"Who knows, it's something that at the moment I don't see it, but who knows?"