Get alerts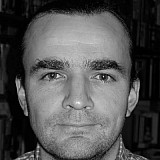 Fernando Alonso thinks McLaren and Honda will still need some time to find out exactly how much progress they have made this winter.
Although the outfit is a world away from the nightmares that dogged its pre-season build-up last year, Alonso is well aware that just doing better is not what the team was looking for.
With things having been so bad in 2015, an improvement was not too hard to find: it is making a big jump that is important.
"This is let's say an answer that we could not have any doubts, because the starting point or the power and deficit that we had last year compared to the top teams, it was just too high," Alonso said.
"We did improve all the areas of the car. I think on the aerodynamic side there are parts which are quite innovative and quite new, in our car, at least.
"Maybe the others had these ideas in the past, but for us they are quite new."
He added: "We need a little bit of time to mature the project, the package. And in the power unit the same thing.
"For us last year there was a lot of learning, a lot of pain, but we learned many things, and now with a completely new design, or philosophy of power unit, we still need a little bit of time to understand and exploit the potential."
No predictions
Alonso drew short, however, of making any bold predictions for the campaign ahead, and reckoned it was far too early to know if targets can be achieved.
"Honestly, I don't know," he said. "There is not a crystal ball in F1 that you can bet or you can know more or less which direction the year will go after the first day of testing, or even after the two weeks of testing.
"I think we need to wait for Australia when we are all in the same conditions, with supersoft tyres and low fuel, same track conditions, and then we see.
"And even that I think we need to wait for two or three races to know for sure how the year will turn to you.
"Sitting here, or last week, in the factory, or even taking the plane to Australia, the ambition is very high.
"I'm not here just to travel around the world and jump in the car and have some fun on Sunday. I'm here to win. All the 22 drivers, they want the same, and for me it's no different."
Testing progress
Alonso was upbeat about how the day had gone, having completed far more laps than the team managed 12 months ago.
"I'm proud of the team and proud of the job that everyone put together in this car. I enjoyed the day, but there is performance that we need to unlock in the car.
"Most of the work we did today were laps for aerodynamic study and laps for reliability study, temperatures, brake temperatures, water temperatures, many things that from a driver point of view were not very exciting, anyone can do those kinds of laps and those studies let's say, and I'm looking forward to do some set-up change or some soft tyres or different fuels to really enjoy the driving as well."
No retirement
Meanwhile, Alonso joked about rumours that he will stop any time soon if the car is not competitive saying that with the long winter break there was a "dangerous tendency of being creative with the news".
Asked if he will see out the season he said "of course, and the next one."
Alonso did not want to comment on the Honda management changes, saying that he had only just found out about them.