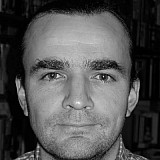 Fernando Alonso says that McLaren's double finish in China was a big step forward for the team – and he expects more progress this weekend as more is learned about the package.
Alonso, who finished the Shanghai race in 12th place, believes that McLaren could make Q2 if everything goes right.
"We both finished the race because we had some new parts in the car to avoid the problems of the Malaysia retirements," he said in Bahrain today.
"Being able to finish the race was a good step forward because there was a concern again that finishing the race was not a possibility. So I think that was a good step forward and in terms of performance we were a little bit up and down during the weekend.
"Good on on Friday, more or less OK on Saturday, on Sunday some parts of the race we were competitive, some not. And we know the reasons, so in terms of performance there are things that we will improve here hopefully."
Asked if he could make Q2 this weekend he said: "The cars are very similar to China, not only for us, but for everybody, because it's only four days between China and here, so I don't think the performance will change so much.
"The goal is still to keep improving, and if the track characteristics and the weekend go well for us then Q2 is possible, if it doesn't go in the right direction maybe Q2 is not possible.
"Many things we need to learn. "There is a good programme of testing tomorrow, with some aerodynamic parts in FP1, some tyre testing, and some other set-up changes in FP2, so this is the key part of the weekend for us, to keep improving and not to concentrate in position 15, or 13, or 17.
"This is a little bit of a second priority at the moment, until we don't find for important things, to be 15 or 17, it doesn't change too much. But if we make sure that all the direction we are going is the right one, this is the key performance.
Alonso doesn't believe that the Bahrain circuit will suit the car more than China.
"I'm not sure... I don't think so. I don't think that there are big differences between here and Shanghai for our performance. As I said at the moment it's important and we are racing, but it's not a matter of one position or two positions when you are in this kind of area.
"The important things are on Fridays and the direction we may take for Barcelona."