Get alerts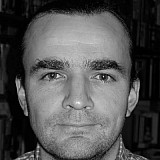 McLaren has confirmed that Fernando Alonso's seat was damaged in his spectacular crash in the Australian GP.
However, the team has corrected reports that suggested that the composite seat was actually broken.
A spokesman told Motorsport.com: "It was cracked but not broken in the accident, and will therefore be replaced for Bahrain.
"The fact that the seat cracked but was not broken means it did its job well: specifically, it flexed helpfully, as it was designed to do, and it efficiently absorbed a lot of the energy of the accident."
The accident has been the subject of a routine follow-up investigation by the FIA, and as such it has provided an early test for the new high-speed cameras that are fitted to every car now.
Alonso escaped virtually unscathed from the massive accident in the early stages of the Melbourne race after making contact with the Haas car of Esteban Gutierrez.
The McLaren was destroyed, and Alonso will need a new power unit for the Bahrain Grand Prix as a result.