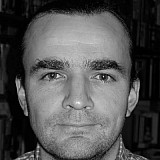 Fernando Alonso's running on Friday in Barcelona may be compromised as Honda works on solving the problems that stopped Jenson Button's running today.
It was literally a case of back to the drawing board for McLaren and Honda in after an early failure precipitated an urgent re-design.
Button had an issue with an MGU-K seal which put an early stop to his day. A new part will not be on hand until Saturday, so Friday's running will probably be compromised as well.
The team note that "despite the stoppage and the limited running, Jenson was upbeat about the car's balance, handling and predictability."
Nevertheless the lack of mileage today is another setback for all concerned.
"We had to stop running this morning after discovering a faulty seal on the MGU-K," said Honda's Yasuhisa Arai.
"That faulty part then caused an issue that requires full replacement of the power- unit - and the time needed to make those changes effectively ends today's programme.
"We'll need to run a re-designed component to avoid a potential repeat of the problem. Unfortunately, we won't be in possession of that updated part until Saturday, which means that we may face the same problem when we run again tomorrow.
"Such issues are all part of testing, but we'll make the best changes we can overnight, and will plan for a productive day of running - with Fernando behind the wheel - tomorrow.
"Hopefully, with a bespoke solution ready for Saturday, both drivers will have an opportunity to get some useful laps under their belts, with Jenson driving on Saturday, and Fernando concluding the test on Sunday."