Renault engine win "good motivation" for McLaren - Alonso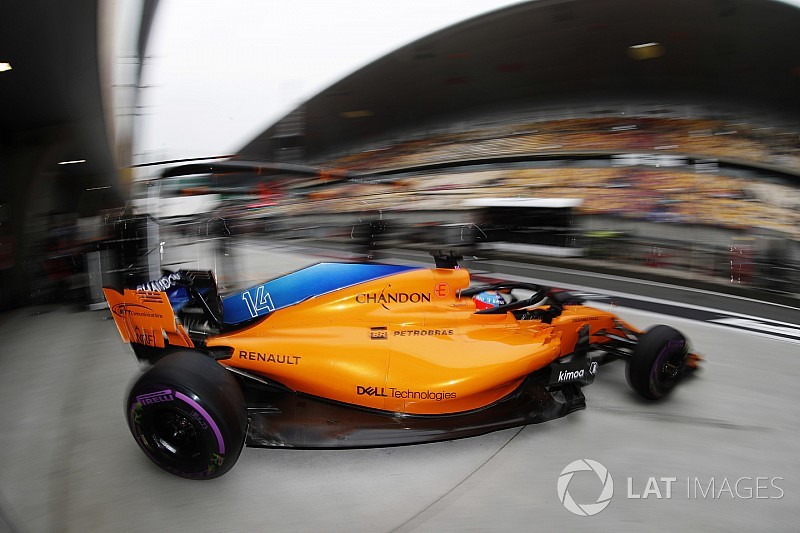 Fernando Alonso says Daniel Ricciardo's victory in the Chinese Grand Prix is "good motivation" for McLaren, as he admits the team needs to do a better job.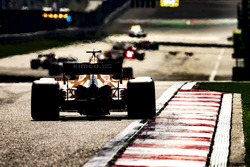 Red Bull driver Ricciardo won the Shanghai race to give the Renault engine - also used by McLaren - its first victory of the season.
Alonso, meanwhile, qualified 13th and finished the race in seventh place, 30 seconds behind Ricciardo.
The McLaren driver conceded Sunday's result leaves McLaren with no place to hide.
When asked if he was disappointed he didn't win the race, Alonso said: "Well, I think it was a little bit too optimistic for us to think about the win.
"But it showed us the potential of the power unit and it gives us good motivation that with this power unit we will be able to fight if we do a good job on the chassis side.
"We are not quite there yet. We need to close that gap and we need to work harder on the chassis side.
"We know that we have to improve, no doubts. We can't hide that. But at the same time we are doing our job on Sundays and scoring as many points as possible for the team," he added.
Despite the lack of pace compared to the frontrunners, Alonso - who lies sixth in the standings with 22 points - believes the start of the season has been positive for him, as he has maximised all opportunities to score.
"I think on Sundays, for different reasons, we deliver the results, sometimes a little bit lucky, sometimes a good strategy, sometimes good pitstops," he said. "So far great Sundays.
"But as I said before, we need to keep improving the car. We are not quite yet in the top group. We saw a Renault power unit winning the race today so that gives us good motivation as well."
Teammate Stoffel Vandoorne, who finished 13th in China, also acknowledged Red Bull's victory shows McLaren needs to do a better job.
"I think we have no excuses this year," Vandoorne said. "Red Bull shows it's possible to win races. I think there's a lot of work to do. It's up to us to do a better job."
Additional reporting by Filip Cleeren
Renault engine win "good motivation" for McLaren - Alonso