Subscribe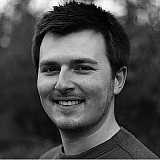 Fernando Alonso and Roberto Merhi are both set to start the Russian Grand Prix from the back of the grid after being handed 25 and 20-place grid penalties respectively.
McLaren driver Alonso has been forced to take the grid drop as a result of Honda bringing an upgraded engine to the Sochi race, meaning a fresh Internal Combustion Engine (ICE), turbo, MGU-H, Energy Store and ECU were all required.
With the ICE - his 10th of the season - worth 10 places, and the remaining components five, this amounts to a 25-place grid drop, the Energy Store being the only component to have stayed within McLaren's season allocation of five units.
Merhi meanwhile has needed to take a fifth ICE, turbo and ECU, resulting in a 20-place drop for the Manor driver.
The likely result is, barring other penalties, Merhi will start 19th and Alonso 20th in an all-Spanish back row of the grid at Sochi.