Get alerts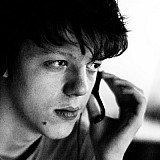 McLaren-Honda's Fernando Alonso insists that the new MP4-31 is a massive improvement over its predecessor in terms of reliability, and hints that the team will now focus on getting more performance out of the engine.
Alonso recorded seven retirements in 18 races in a torturous first campaign after his return to McLaren, but believes the new car will prove much sturdier.
"I think reliability be will a huge step forward," Alonso told journalists in Baku upon his first arrival as the ambassador of the upcoming European Grand Prix.
"We had to dramatically change some of the concepts on the power, some of the philosophy of the power unit has changed dramatically to improve reliability."
McLaren was second-to-last in recorded mileage in the first week of 2016 pre-season testing in Barcelona, losing one day entirely due to a coolant leak.
However, the team recovered to finish as fifth-best in mileage in week two, with Jenson Button and Alonso taking 13th and 14th place on best laptimes.
"In terms of performance, I think we need to still unlock a lot of performance in the engine because we ran, let's say, a little bit conservative now to have the reliability," Alonso added.
"We need to push a little bit the limits. There's always a balance - to push the limits and to finish the races. We will try to find it now, in the first couple of races."
Not ruling out podiums
While the British team is unlikely to trouble for the top spots early on, Alonso is hopeful that McLaren will be in a position to challenge for its first podium since the 2014 Australian Grand Prix later in the campaign.
"I think at the beginning of the year it will be difficult - after winter testing, we still miss a little bit of performance," he said.
"But the championship is very long - 21 races, 10 months. I am sure our developing will be quite high and I think a podium possibility will be possible - but we want more than that.
"We go step by step but to be world champion is the final target with the team and myself. This year it seems that that will be extremely difficult but, you know, next year or whenever it comes, we need to work with that target [in mind]."
Additional reporting by Aleksandr Kabanovsky