Get alerts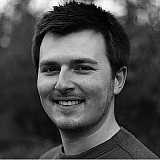 Fernando Alonso says he remains confident that the McLaren-Honda project will ultimately deliver the "miracle" needed to challenge the dominant Mercedes team.
It has been a trying season for two-time champion Alonso on his return to McLaren, having only scored points on two occasions so far in 2015 due to Honda's troubled return to Formula 1 as an engine supplier to the Woking-based squad.
But, for all the Japanese firm's current woes, the Spaniard remains adamant that Honda is capable of delivering the performance gains that would allow McLaren to threaten the supremacy of Mercedes in seasons to come.
"To beat Mercedes, you need to do something different," said Alonso. "Either you are in a Mercedes or you are frustrated.
"It doesn't matter what the others say – teams like Williams that get podiums here and there, they cannot be happy.
"The advantage Mercedes have now is quite big, but that's the way it is. [Lewis] Hamilton and [Nico] Rosberg have the opportunity to fight for the championship, and the rest of us are hoping for a miracle.
"That miracle will hopefully come from Japan."
"There is no deadline"
Alonso also insisted that he has no plans to walk away from McLaren amid the team's performance struggles before his contract expires at the end of 2017.
"There is not a deadline – I know I am not young any more, but I have a three-year contract with McLaren," said the 34-year-old.
"After I finish those three [years] we'll see if I'm in a position to fight for the championship, or if things aren't looking good maybe I will think differently.
"I'm happy with what I've seen for the future and if [a third title] doesn't come, I'll still be proud of my career."