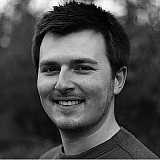 McLaren boss Ron Dennis says that Fernando Alonso is frustrated by McLaren being unable to test during the Formula 1 season to improve its competitiveness.
The Woking-based team have suffered a dismal first season in its new partnership with Honda, sitting ahead of only Manor in the constructors' standings on 17 points.
Alonso made little attempt to hide his displeasure after being forced out of qualifying for last weekend's Hungarian Grand Prix due to an engine shutdown, even admitting to being tempted to compete in other categories.
That isn't what F1 is about. F1 is about competition, not about handicapping.

Ron Dennis
Dennis believes that the Spaniard's main concern is McLaren's inability to go testing during the season to solve its issues, arguing that the ban, designed to help save on costs, is a "false economy" for the larger teams in any case.
"I think Fernando shares my frustration – which is not being able to test when you are not competitive," said Dennis. "It is such a huge handicap.
"It is much more difficult to improve both the performance of the engine and the performance of the car [without testing].
"And it actually doesn't save money as we have to bring developments to the cars in quantities without proving it out.
"We don't always get it right, and when we don't get it right, we waste money. So it is a false economy.
"It is more about hampering the performance of the larger teams than it is about really saving money: it doesn't save anybody money but the smaller teams.
"That isn't what F1 is about. F1 is about competition, not about handicapping. And perversely the biggest handicap in F1 is no testing."
Read Also:
Frustrated? Bored? Fed up? What's eating Fernando Alonso?