Get alerts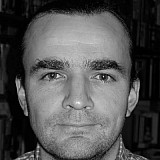 Fernando Alonso says he wants to move on from the saga of the Sky Italia presenter who wrote a controversial tweet about him last week – and says that he still has a lot of support from Italy.
Paola Saluzzi made a reference to memory loss and added critical comments about Alonso's personality.
The McLaren driver found out about the message just before qualifying in China. Saluzzi deleted the tweet and apologised, but was later suspended by her employer.
Alonso was asked in Bahrain today if the incident today reflected a change in attitude to him in Italy.
"This was just one unique episode that happened," Alonso said. "It was a mistake, and she apologised, and I understand perfectly everything.
"You pass the page. It's not a big problem.
"We have to be criticised because our performance is very low at the moment, and when we will win we will be maybe not criticised at all, and they'll talk about good things.
"What we need to do is always [act] from the respect point of view, and not [refer to] accidents, all these things, when your family is involved, and it's difficult time for everybody.
"As I said, this was one thing. You will be surprised the love I receive from Italy. There are some different episodes here and there, but if you are 50 million or 60 million, I think the majority...
"You will be surprised how much love I receive from Italy, and how much I love Italy as well."