Get alerts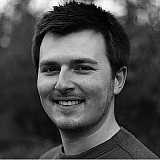 Fernando Alonso says his McLaren team's double points finish in the Hungarian Grand Prix comes as a timely morale boost for the beleaguered Woking squad.
Taking advantage of others' mishaps in a frenetic race at the Hungaroring, Alonso emerged with comfortably his best result of the season in fifth place, while Jenson Button made it two McLarens in the top 10 by finishing ninth.
Alonso described the result as a "little present" for the Honda-powered team, expressing his satisfaction at being able to repay the efforts of those working in the factory after a difficult first half of the season.
"We never expected to be fifth but the race was very chaotic in some parts and some little opportunities arrived to us and we maximised them," said the Spaniard.
"We took everything that was available and it's good to go into the summer break with a result for the guys in the factory.
"We know the car is improving and we're getting competitive, but it's always nice to touch it with your hands and put some points on the board.
"It's been a difficult season for everybody in the team, not only Jenson and me, but slowly we will increase our competitiveness, reliability and performance.
"What we need is a good second part of the season to get ready for 2016, which is the main target now."
Button says team must stay realistic
Button added that, although McLaren made a step forward in performance terms in Hungary, it was important to acknowledge its bumper points haul was largely the result of its rivals hitting trouble.
"It's massive [for morale] but I think we've got to be realistic as well and look at how many other cars knocked each other off or had drive-throughs," said the Brit.
"It's definitely a step forward in terms of performance just looking at the points, but we need another step forward to repeat this result."