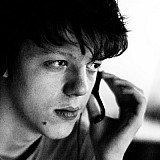 McLaren's Fernando Alonso has called for Formula 1 team radio to be made private after the broadcasting of his radio messages during the Japanese Grand Prix.
The TV feed for the race featured several of the Spaniard's radio comments, in which he likened the Honda power unit in his car to a GP2 engine and called the situation "embarrassing".
But Alonso refused to be critical after finishing the Grand Prix in 11th, saying he still has full faith in the team.
"Today was our third-best result of the season! We keep working hard," he wrote on Twitter.
"When we are fighting in groups it is difficult, we all want to win. And sometimes our team radio gets played, but it should be private chats.
"No one should have any doubt that I have three years with McLaren and my career in F1 will end with this team, hopefully winning everything," he concluded.
McLaren chairman Ron Dennis was critical of Alonso's earlier comments and insisted the situation remains "a team matter, not a matter for the media".