Get alerts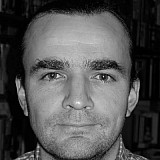 Fernando Alonso has backed the FIA's sharper focus on driving standards, but the Spaniard says that the key is that the rules are applied consistently from weekend to weekend.
Alonso argued that safety is paramount, with particular regard to issues such as moving in the braking area.
"In F1 the speeds we are racing and the danger that we have is greater than any other category," said Alonso when asked why F1 appeared to be subject to more scrutiny than lower formulae.
"I think the rules should be policed a little bit more, and should be analysed in more detail.
"The first thing that the FIA or the race director needs to make sure is that the races have to be safe, and the races need to have some rules, that we need to take care of the drivers. So I agree with that.
"The only thing we all ask sometimes, from time to time, race to to race, year to year, is [for] consistency.
"Sometimes when similar action gets away with no penalty, and then two races away there is something similar and one of the drivers gets a penalty, we are all confused at that time, and we all ask for some clarifications to the federation.
"I'm happy with how things are in general, and how we prioritise the safety on the races. We should avoid any contact at the speeds we are going, and we should avoid any movement under braking, and all these things that we talk about sometimes. We are in F1, and we should respect each other."
Asked about why Lewis Hamilton escaped sanction when he went off track in Mexico while Max Verstappen was penalised, Alonso agreed that the Mercedes driver gained no advantage.
"I think circuit to circuit is different, incident to incident is different. I think in Monza it works, the sausage kerbs and the bumps they put to slow down the car.
"In some circuits it's more difficult to have that system in. I think in Mexico they were two similar incidents probably, but in Hamilton's case immediately afterwards was the safety car.
"I think if he kept going and he kept an advantage of three seconds or 300 metres with Nico, and you keep going forever, you can argue that it was an advantage for Hamilton, not only avoiding the corner, also in distance.
"But then immediately there was a safety car. What can Charlie [Whiting] do? He was back to the normal place. As I said, incident to incident is different, and common sense sometimes needs to apply. There are not black and white rules at the moment."