Get alerts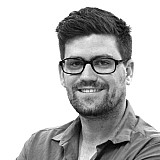 Fernando Alonso says his retirement from the Mexican Grand Prix came as no surprise, the Spaniard confirming that he knew about an MGU-H problem and expected to retire after a lap.
Alonso was the first retirement of the race, his McLaren-Honda pulling into the pits and out of the race at the end of the first lap.
The problem was related to the MGU-H, Alonso claiming that he knew it would lead to an early exit from the race - but chose to take to the grid anyway to please the fans.
"I had an MGU-H problem. We spotted it yesterday night, and this morning confirmed it," he said.
"There was no time to replace it anymore, so the possibilities were not starting the race, or trying to do as much as we could – knowing that maybe one lap was the maximum.
"For the respect of the fans we tried to race, and the first lap it was enjoyable, at least the first three corners.
"It's a shame, one of the best races of the year and we could not even nearly participate.
"I will go the airport, and try and forget this race as quick as I can."