Get alerts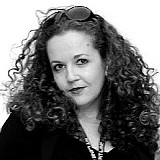 If Lawrence Stroll were to buy into one of Formula One's teams, his impact would go far beyond just that.
While Lawrence Stroll has long been a petrolhead, and has many ties with the world of motorsport, it is only in the course of the 2014 season that his name has popped up in association with Formula One with any regularity.
Stroll has been linked to multiple deals
And what regularity! So far this year Stroll has been linked with the possible purchase of the Lehman Brothers' stake in the sport - a $1.5 billion deal, had it happened - and with the possibility of buying into (or all of) either one of the struggling Marussia and Sauber Formula One teams.
That both of the teams with which he has been linked run on Ferrari power is no coincidence - Stroll is a life-long fan of the Scuderia, and the proud owner of an impressive collection of Maranello machinery of both the track and road-going variety. It should also be noted that 14-year-old Lance Stroll - the racing driver son of Lawrence - became the youngest member of the Ferrari Driver Academy at the tender age of nine.
Stroll's years as a top-tier Ferrari enthusiast have given him strong links with the marque, and he has also become a good friend of ex-Ferrari team principal - and current FIA president - Jean Todt.
A friend of Todt
It is that friendship which makes Stroll's possible future team ownership an interesting prospect from a political point of view. While neither Marussia nor Sauber are front-running teams with seats on the F1 Strategy Group, Stroll as team owner means a valuable ally for Todt in a paddock dominated by team bosses whose loyalties lie with the commercial rights holder, and not the regulatory body.
A threat to Ecclestone
Stroll is also a hard-nosed businessman, someone who was able to take a sizeable fortune and make it a massive one. He is no wallflower likely to wilt at the first sign of resistance from Bernie Ecclestone. Instead, he is one of the few future paddock prospects with the business acumen to take the fight to Prince's Gate and emerge with a chance of victory.
Which is almost certainly why Ecclestone was so keen to rubbish earlier reports of Stroll's desire to acquire a 12.3 percent stake in Delta Topco through the purchase of the Lehman Brothers' stake, saying that the Canadian businessman was all talk and no action.
A businessman with experience of international brand building and more than one IPO to his name, with the added bonus of the passion of a true petrolhead, Stroll is exactly the sort of figure the Delta Topco board should welcome with open arms. But as a man whose professional successes are on a par with those of Ecclestone, and who is a known Todt ally, Stroll is seen more as a threat than an opportunity.
Should Stroll's boardroom reputation prove to be a fatal stumbling block in his attempts to rescue one of the sport's beleaguered and under-financed backmarkers it will be yet another nail hammered into the coffin of F1 by an administration whose short-sightedness is proving to be the death knell for the sport that made their fortunes.