Subscribe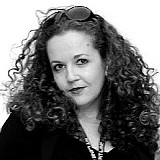 Think its easy to call up a big corporation to get a big cheque to go racing with? Think again. Motorsport.com's Kate Walker looks at the sponsorship environment in the paddock today.
F1 sponsorship ain't what it used to be. From a team perspective, big ticket deals are far and few between, with the Martini-Williams partnership the biggest name deal of recent years. Far from beating off blue-chip companies with a stick, Formula One teams have had to either drop their rates or offer creative partnership solutions to keep their cars covered in logos.
This week's Force India livery launch saw a clutch of new stickers on last year's machine, but the bulk of the team's new deals come in the form of Mexican logos previously associated with Sauber - Jose Cuervo, NEC, telcel, and Claro - and not sponsors fresh to the sport.
The same applies to other recent movements: Williams' new partner Hackett has previously sponsored Caterham, while Hugo Boss have moved from McLaren to Mercedes. CNN had a media partnership with Caterham until Tony Fernandes sold the team; the news outlet this week signed a multi-year deal with McLaren.
The paddock sponsorship Rolodex is something of a closed circle, and it's growing ever tighter.
Closed circle of sponsorship
When it comes to going beyond traditional sponsorship, McLaren have long been innovative in developing symbiotic partnerships of benefit to both brands. Thanks to McLaren Applied Technologies, lessons learned in the race team can be turned into real-world business applications aimed at improving efficiency, organisation, development processes, and so on.
The work McLaren have done with GlaxoSmithKline has been particularly high profile. The partnership started in 2011, with the two businesses "sharing knowledge and expertise" and plastering Lucozade branding on the car. McLaren's first reported effect on GSK was dramatic: through assessing production at a toothpaste manufacturing plant, they were able to increase efficiency by sixty percent. In the years since, the strategic partnership has deepened and the current aim is to build the McLaren-GSK Centre for Applied Performance. 
But for all their innovation, even McLaren have struggled of late to find a title sponsor. Citing the team's strong financial position as a reason not to lower their rates in a challenging economic climate, team principal Eric Boullier said a second year without a title sponsor was not a concern for the team at present.
How long can you go without a big money sponsor?
"It sounds arrogant, but I promise you it's not," he said. "We can afford to run without a title sponsor; that's a privilege. We want it because it's another step we can go and we have many projects we would like to do, but to be honest, today, we can afford to run without. I'm not saying we don't want one, we want one and we still have some stuff to do. Let's have the right one at the right moment. We will not go like other teams, let's say, and go cheap." 
Given the current state of affairs at the long-running Sauber - not to mention the will-they won't-they speculation surrounding the possible rescues of Marussia and Caterham - it is an enviable position for the team to be in.
To hook the big blue-chip firms, teams now have to offer more than just logos on car and kit alike. When Caterham were partnered with Dell, a big part of the appeal for the tech firm was the way in which the racing team could effectively conduct season-long, live-action stress tests of their equipment. When selling their hardware to more mainstream customers, Dell could invite prospective clients to races in climates as varied as Malaysia, Silverstone, and Abu Dhabi, and demonstrate the kit working in situ despite humidity, sand, rain, and regular transport.
F1 is for more than development of automobiles
Tata Communication's deal with FOM works along similar lines. While Tata Communications benefit from the exposure they get through F1, they also get to use the sport as a test bed for their new developments. testing broadcast transmission technology in a variety of environments. Last year's Singapore Grand Prix saw a successful trial of their 4k data system, and it is opportunities such as these that companies are seeking in addition to straight promotion.
But with all the teams currently offering versions of sponsorship 'max', and talk of plans underway to cement F1's position as the premier global business hub for multinational corporations, teams are going to have to think further and further outside the box to bring new brands into the fold.