Get alerts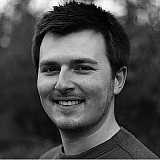 Van Amersfoort Racing has announced a switch from Volkswagen to Mercedes power for the 2016 European Formula 3 season.
The Dutch-based team has used Volkswagen engines since entering the championship at the end of 2012, and prior to that in German F3 since 2008.
Its relationship with VW tuner Spiess dates back even further as it had first used Spiess Opel units in 1997 in the German championship.
But Van Amersfoort has taken the decision to join forces with Mercedes for 2016, leaving Carlin, Signature and Motopark as the only teams using VW power next year.
"When you look at what Mercedes-Benz has achieved in Formula 3, and the continued involvement they have at all level of the sport, one can only be impressed," said team principal Frits van Amersfoort.
"We are delighted with the opportunities Mercedes-Benz are offering us and we are keen to start working together in preparation for the 2016 season.
"We would also like to thank Volkswagen and engine tuner Spiess for the great times and the success we have had together over the years."
Van Amersfoort ran Charles Leclerc, Alessio Lorandi and Arjun Maini in this year's European F3 championship, Leclerc sealing rookie of the year honours and fourth overall in the standings.
The team has already confirmed Pedro Piquet as its first 2016 driver, and has also tested Harrison Newey, Red Bull junior Callum Ilott and Ferrari protege Guan Yu Zhou this winter, among others.