Subscribe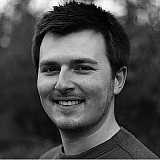 Lance Stroll admits he deserved his one-race ban for triggering a multi-car shunt in the Spa round of the European Formula 3 series, saying he became a better driver because of it.
Stroll was handed the penalty for causing a collision while fighting for the lead with Mikkel Jensen and Felix Rosenqvist in the second race at Spa.
The incident came off the back of Stroll's spectacular flip into the catch fence during the previous round at Monza, which was initiated when the Canadian moved across Antonio Giovinazzi's car and resulted in Stroll's disqualification from the final race.
Reflecting on both accidents in an exclusive Motorsport.com interview, Stroll believes in hindsight that the punishment he was given by F3 stewards was the right one.
"I fully deserved [the ban]," he said. "I actually expected worse, to be honest, and looking back at the incident I thought the punishment could have been worse.
"Everyone in the field had incidents at some stage in the year, but mine in particular were big incidents – they were obviously my fault and I learned from them.
"They were honest mistakes and something a young driver goes through."
Stroll added that the ban made him change his approach to subsequent race weekends, which led to a run of podium finishes starting from July's Red Bull Ring round.
"I think even from the Norisring round, even though people didn't realise, we had a great weekend," said the 17-year-old.
"I was the highest points-scorer for Prema that weekend, coming straight off the difficult weekend at Spa.
"That changed my mindset, in the sense I was more cool and relaxed, and I started thinking through the strategy a little bit more.
"When I got my first podium in Austria, it was a real icebreaker. I had a lot of fourth places before that, but after that I knew I could do it and the podiums just kept on coming."